I've always been envious of poets. For me, poetry is acknowledgment of the primacy of the word as the building block for writing. While those who write in other genres may point to the sentence or even the paragraph as the focus for good writing, poets strip language down to bare words, and then place them together to create rhythm in the ear of the reader. This autumn, a number of outstanding poets are releasing new collections. Here we offer some notes for deciding which poets and poetry books to read as the lengthening nights and cooler temperatures summon the insistent desire to curl up and read.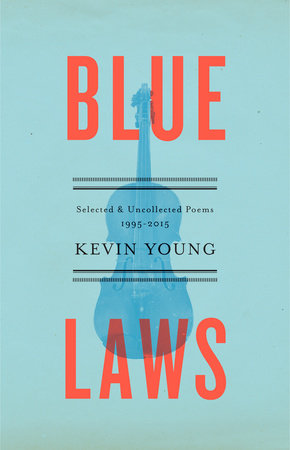 Blue Laws
Kevin Young
I first read Kevin Young in the first months after my father died. Young's collection Book of Hours are poems that mourn the death of his father and celebrate the birth of his son. That juxtaposition of grief and joy spoke to my own sense of loss, and since then, Young's poetry has been among my favorites.
In Blue Laws, Young has collected poems that span the twenty years between 1995 and 2015. To see this assemblage of work all together is to be astounded by Young's range. He writes about love and loss on the personal level, but he also has given readers reflections on the blues; on the case of the slave ship, Amistad; and songs for the confederate dead. His Renaissance-man approach to poetry is on full display here.
There are no more saints—
only people with pain
who want someone to blame.
Or praise.
I am one of them, of course.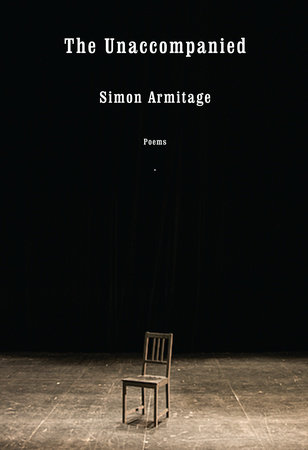 The Unaccompanied
Simon Armitage
In this latest collection, Simon Armitage turns his attention to the minutia that defines Britishness. Whether it's rambling around Coniston Water, looking back with nostalgia at the now useless Imperial measurements, or noticing the lone nurse at the busstop on her way to her night shift, The Unaccompanied reads like an old-fashioned curio cabinet.
It would be a mistake, however, to think that this is a mournful book. Flashes of humor and anger surprise the reader, as do the items that fill the writer's cabinet's shelves. Britishness is not defined by one's race or ethnic heritage, but rather by the shared recognition of what is now and what has been. In one of the most powerful poems, Armitage changes how readers may think of single wooden chairs, seeing them as the site where one's aloneness and difference from others is enacted in too many plain-walled rooms.
Songs about mills and mines and a great war,
about mermaid brides and solid gold hills,
songs from broken hymnbooks and cheesy films.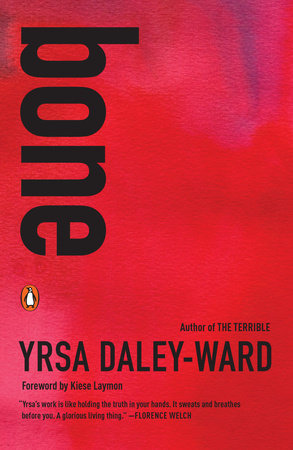 bone
Yrsa Daley-Ward; Foreword by Kiese Laymon
Yrsa Daley-Ward's spare writing turns one-sentence poems into razors under a reader's skin, or provoke a smile or joy. But that economy of words in luminous one-line poems such as "intro" or "revelation" are contrasted with multi-stanza poems such as "some kind of man" in which the history of a relationship, a life, a community are told in the poet's at once straightforward but subtle voice.
You told me I seemed haunted.
It was 3:00 a.m. and you could still smell
the storm clouds under my skin.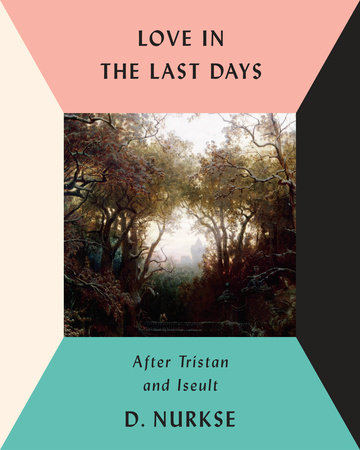 Love in the Last Days
D. Nurkse
How does the warrior take down his armor so that he may make himself vulnerable to love's wounds? This ambitious work is a retelling of the story of Tristan and Iseult, the lovers whose story is found in the stories of the Celts of Ireland, Brittany, and England. In D. Nurkse's hands, the eternal story becomes something new: an erotic, sensual masterwork that will move readers.
The poems vary in form. Some read like the epics sung by the bards, others transform words into images that stare back at the reader, while some contain an entire world in four short lines, as he does with "The Grail," written from the first-person perspective of the object sought for in vain throughout the Middle Ages.
This is powerful yet tender reading.
She whispered my name, but backwards,
since we were not made for each other,
but to be the other's obstacle,
cherished and loathed like the self.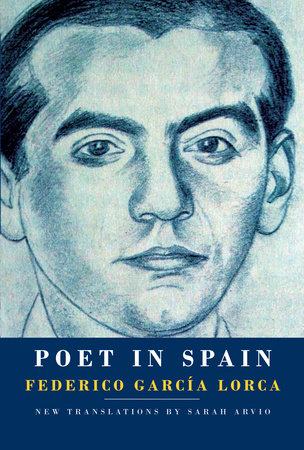 Poet in Spain
Federico García Lorca
It has become impossible to utter the poet Federico García Lorca's name without remembering his awful fate at the hands of one of Francisco Franco's fascist Falange gangs: assassinated in 1936 as Spain went to war with itself to try to stop fascism. Many of the poems reference death, and the possibility that he foresaw his fate has long haunted Lorca's readers. It has never been clear whether Lorca was killed because he was gay or because he was a leftist; in the end, it hardly seems to matter.
But if to read Lorca is at once to be reminded of the power of art, it is also to be reminded of the tremendous talent that Lorca possessed. His love sonnets carry desire in the shape of bodies. To love is a physical act, and Lorca pulls all the senses into his work. His poems about death hint at a future of a forgotten corpse, buried in the dark of night by assassins ashamed of their deeds.
Dawn entangled us in bed
mouths pressing on the icy flow
of endlessly spilling blood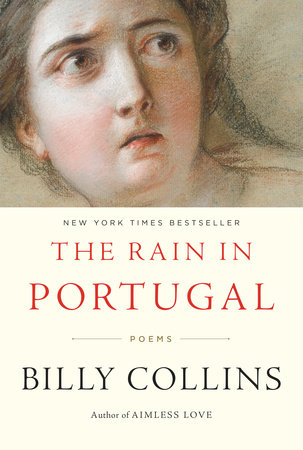 The Rain in Portugal
Billy Collins
Billy Collins is one of the best-known poets in the United States; a former Poet Laureate, his work frequently appears on the best-seller lists. One of the reasons for his popularity might have something to do with the lighthearted approach he takes toward life. That's not to say that he doesn't also write about the long nights of the human soul, but his poems play with language in wry ways that make one smile.
In this latest collection, Collins uses his poetry as commentary on popular items in public consciousness. In addition to his mocking tribute to Keith Richards – renowned for his abilities to survive just about anything – he turns around and mocks himself for his inability to meditate and a student's insistence on referring to "Mr. Shakespeare." But Collins also writes of loss. His tribute to his mother, and the poem he read at Seamus Heaney's memorial service offer comfort to those afflicted by the all-too-human condition of grief.
As long as Keith keeps talking about
the influence of the blues on the Rolling Stones,
the earth will continue to spin merrily
and revolve in a timely manner around the sun.
But if he changes the subject or even pauses
too long, it's pretty much curtains for us all.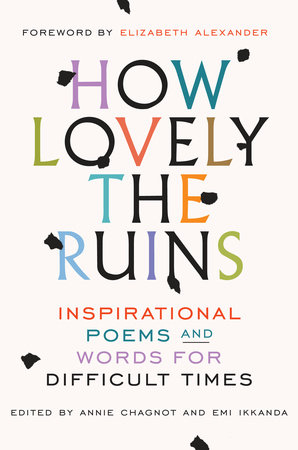 How Lovely the Ruins
Spiegel & Grau
Elizabeth Alexander's anthology is organized around multiple themes that address suffering, both individual and cultural. Here is a book by one of the most important poets writing today that is intended to work as a balm for hard times.
The poems within offer succor for pain brought from the range of human emotions. In a section entitled "The New Patriots," poems and prose pieces confront deep fears that we are watching the dissolution of the country by offering new definitions of patriotism that are not dependent upon an unwillingness to acknowledge inequality. In "Against Tyranny," hope is offered in a myriad of pieces that address the pain of knowing that a country is being wrongly governed. But on the individual level, poems are addressed to the grief of personal loss, or the passage of time that brings death nearer.
This collection will make a great reference for those looking for the right words in difficult situations, but will also serve as a repository of great words from some of our best writers.
Please take
this grain of a grain of hope
so that mine won't shrink.
Please share your fragment
so that yours will grow. –Denise Levertov, "For the New Year, 1981"
Devotions
Mary Oliver
Mary Oliver has been writing her poems of nature, praise, and love for decades. In Devotions, she assembles work that goes back to her first published collection in 1965. For those who are longtime fans, this is an encyclopedia of her best-known work, plus many others that should be better known. For the neophyte, it provides the ultimate introduction to a national treasure.
Oliver's popularity stems from the resonance that her poems create in readers. Whether speaking of her love for her dogs or her praise songs to the various flora and fauna that surround her New England home, or her encouragement to strike off on a journey of one's own, Oliver's talent with the word is as bright as the morning star.
And still, pressed deep into my mind, the river
keeps coming, touching me, passing by on its
long journey, its pale, infallible voice
singing.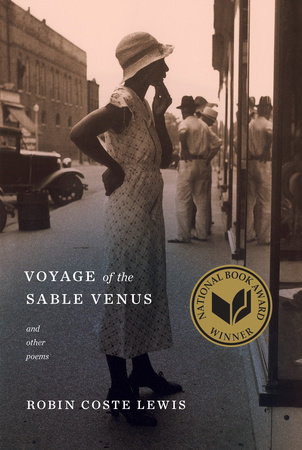 Voyage of the Sable Venus
Robin Coste Lewis
This gorgeous work is presented in the form of a triptych: lyric poems and others about the construction of the self bookend the piece in the middle. It is the "Voyage of the Sable Venus." It may remind readers of the visual art form comprising collages of found objects. In this case, the "found objects" are the "titles, catalog entries, or exhibit descriptions of Western art objects in which a black female figure is present, dating from 38,000 BCE to the present."
Juxtaposed, these words create a suffocating sense of the black female body under constant scrutiny, and yet one that is also erased. Its placement among so many other odds and ends put together in the exhibits turns the figures into objects that patrons might see and then lose as minutia in the flood of material.
Voyage of the Sable Venus feels like an instant classic.
Negro Woman Holding
A Bow and Arrow and Wearing
A Quiver
Sits on the Movement
Of the Table Clock at Her Feet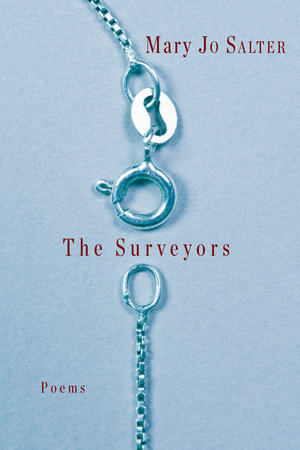 The Surveyors
Mary Jo Salter
The title of Mary Jo Salter's collection is a clue to its content. Her poems feature a series of individuals – sometimes the author, sometimes others – who observe or fail to observe the cultural objects in their path. And while some of these things that are viewed sit in silence in museums, some of the surveying takes place in spaces as loud and dynamic as Madison Square Garden, where Salter scrutinizes Roger Federer.
Salter's voice is poignant when discussing the loss of a companion who died in Iraq. But her appreciation of Roger Federer's physical form is cheeky, and provokes a smile. Perhaps the strongest moment of recognition comes in the poem that aches with nostalgia over her daughter's former size, when she was "pastry level" as she and her mother walked the streets of Paris.
Submission is the mark of all the saints,
too humble to protest how history paints
their acts in its canonical report.
As for the rest of us, who knows our sins?
With the River on our Face
Emmy Pérez
Emmy Perez sings the borderlands between America and Mexico, a contested land where identity and nationality are under constant surveillance. Her poetry forces the reader to feel the persons who live in those lands. In poems that follow the currents of the Rio Grande, she re-immerses readers in the waters where we all developed, fills our senses with the scent of blooming roses, of burning mesquite, and crashes us into the barriers erected to prevent the development of cross-border relationships. Reading Perez ignites the desire to experience the heat and the sere landscape, and generates anger at the destruction of all that flourishes there.
Language can be so sexy.
It turns me on, consonance.
Electric Arches
Eve L. Ewing
It's difficult to write about Eve Ewing's work. The poetry leaves me wonderstruck. Whether she's writing of riding a bicycle as a little girl, narrating stories in her head as she rides along, or whether she is writing an affirmation for prisoners, her language shifts and mutates, pulling the reader into various shapes that reflect one's own emotions in response to the words.
Her ode to shea butter and oil, her memories of performances by Prince, her neighborhood descriptions – Ewing's poetry encompasses the quotidian and the sublime. And the poems themselves change shape from page to page, their bodies of text containing surprises and puzzles.
Let me be clear:
there's nothing wrong with feeling rapture in the broke
or the broken.
Ordinary Beast
Nicole Sealey
Nicole Sealey writes her poems in conversation with other writers, or the work of scientists, or even, in the remarkable poem "cento for the night i said, "i love you," as a work in which she knits together the words of other poets to create something new.
Her poems are existentialist affirmations of life against the abyss. In "imagine sisyphus happy," she takes the last line of Albert Camus's essay about suicide in order to continue the dialogue, reaching across time and space to imagine how we go on when the rock escapes us. In "clue," she turns a board game into a comic jaunt.
Pray the gods do not misquote your covetous pulse for chaos,
the black from which they were conceived. Even the eyes of gods
must adjust to light. Even gods have gods.
Thousands
Lightsey Darst
Organized as if they came directly from Lightsey Darst's notebooks, this collection has an intimacy about it that speaks to the tenderness inside the reader. The poems range from reactions to pieces of art, to things the poet has read, and then, because art and life are not long separated, they become reportage from a love affair. Don't be surprised if there's a catch in your throat when you read.
Some things you save because you know better.
Some things you save because you love.
Why Poetry
Matthew Zapruder
From the book, which argues that the way of teaching poetry in school prevents most people from feeling that they are capable of reading poetry, which is why so few books of poetry are found on the bestseller lists:
"Too much of us have been systematically taught to read poetry as if it is full of symbols that stand in for meanings not obviously present in the text itself. The reasons for the pervasiveness of this idea are complex. Regardless of why, so often I have seen even the simplest poem, full of single-syllable words any five-year-old knows, greeted with incomprehension. And I think one big reason is the way we have been taught to think about the genre of poetry: a place where objects are no longer what they are in the world, but symbolic."
As a means of making poetry less intimidating, Matthew Zapruder offers chapters about the various ways of reading poetry, each designed to encourage readers to stop being intimidated by the art form.
Best American Poetry 2017
David Lehman and Natasha Trethewey
In the introduction to this collection of poems drawn from poetry journals that were published in 2016, Natasha Trethewey writes of the power of poetry in her own life. She addresses too how as a mixed-race child growing up in a state where, prior to Loving v Virginia, her parents' marriage had been declared illegal. The poems here are reflective of Trethewey's sensibility; she observes that "any anthology could serve as an autobiography of the mind of the anthologist." And yet, her selections also speak to the themes that occupied us in 2016. This collection is perfect for those who are curious about what is happening in the field, and may be a gateway book to reading other collections.
We need the truth of poetry, and its beauty, more than ever.
Equipment for Living
Michael Robbins
The decision to award Bob Dylan the 2016 Nobel Prize in Literature was met with a variety of responses, most of which turned on the question of whether songwriting comprised poetry, and thus, literature, or whether songwriting was itself its own literary genre. The answers to these questions were varied, but for those who are interested in exploring the connections between the two art forms, Michael Robbins provides a series of essays in which he demonstrates what makes both forms work. The "playlist" he provides as an appendix to the book is provocative, juxtaposing names that have never been mentioned in such proximity.
"I was with a friend, and we had been talking earlier in the evening about our attraction to disparate accounts of the world as broken – Marxism, Christianity. I leaned across to her during the song and said, 'The world is broken, but this is one of the things we do about it,' … She said, 'And would it mean as much if the world were whole?'"
Poetry Will Save Your Life
Jill Bialosky
Jill Bialosky provides a wonderful list of human emotions and situations, and then provides analysis of poems that offer some kind of advice, commentary, or chance to process what one is feeling. It's such a brilliant idea, one wonders why it hasn't been done before. And while it seems like it's a compendium of favorite poems, it's actually a memoir that provides the context for the reading of the poem with a story from Bialosky's life. The writing is mesmerizing, and this acknowledgment of the role that reading poetry has played in Bialosky's life is as powerful a justification for poetry's existence and testament to its power that I've read.
One of my favorites of the many sections I enjoyed is the one labeled, "Sexuality." It begins:
My best friend and I carouse around our neighborhood in her father's Cadillac, dubbed the "cruise mobile." We are fifteen. My friend's mother had a nervous breakdown when we were in elementary school and never fully recovered. My own mother is in a fragile state. We long to escape the constricting quiet and ennui in our homes.
Which brings to mind driving with my best friend at night, mostly in circuits around town, talking all the time about when we can leave our small hometown forever.
Bialosky's tale continues, and she chooses to illustrate it with Sharon Olds's "The Sisters of Sexual Treasure." The poem and Bialosky's commentary remind readers that the desire to escape can also drive the desire to explore another's body, looking for new territory to keep us occupied until the day of departure finally comes.