It's beginning to look a lot like Christmas, and if you're looking for a holiday-themed read, then you're in the right place. Got any to add? We invite you to make your suggestions in the comments. Books about Hanukkah and other December observances welcome!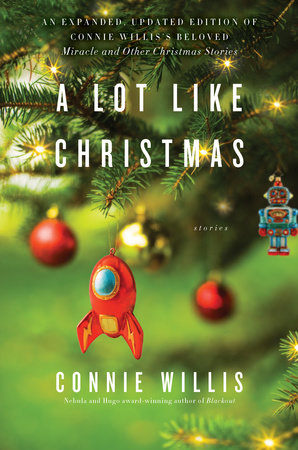 A Lot Like Christmas
CONNIE WILLIS
Connie Willis has written about Christmas before. Her wonderful time travel novel The Doomsday Book takes place around Christmas — in both the 13th and 21st centuries. As a matter of fact, one could make the argument that The Doomsday Book probably deserves its own entry on this list.  That said, if reading about the bubonic plague doesn't sound like your cup of Christmas wassail, perhaps you'd be better off with A Lot Like Christmas: a collection of stories that explore many aspects of the holiday. Everything from the three Magi to Dickens' Christmas ghosts get the Willis treatment. Perfect for a last-minute stocking stuffer!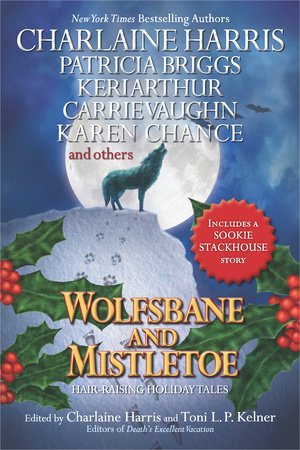 Wolfsbane and Mistletoe
CHARLAINE HARRIS
Maybe you don't associate werewolves with Christmas, but Charlaine Harris and Toni L. P. Kelner's collection Wolfsbane and Mistletoe makes a strong argument for doing so. The 15 short stories here feature werewolves of all sorts — scary, happy, funny — dealing with the holidays the best that they can. Vampire aficionados take note: This includes an original Sookie Stackhouse story!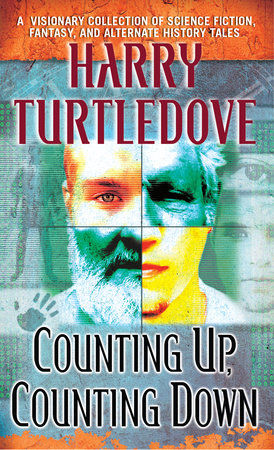 Counting Up, Counting Down
HARRY TURTLEDOVE
The Jewish holiday of Hanukkah, the Festival of Lights is the subject of alternative history author Harry Turtledove's short story "In This Season". Collected in his anthology Counting Up, Counting Down, "In This Season" is the story of a Jewish community in World War II that builds a golem to protect them from the Nazis. None of rest of the stories in Counting Up, Counting down tackles the holidays, but as Harry Turtledove fans know, there's just about nothing he can't make interesting.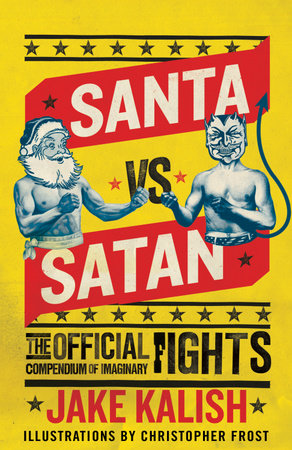 Santa vs. Satan
JAKE KALISH (ILLUSTRATIONS BY CHRISTOPHER FROST)
We've got too many gifts on our wish lists to suggest that Santa Claus isn't real, but if you're interested in how this totally-not-imaginary beloved figure might fare in a brawl with the devil, Santa vs. Satan is the book for you. Author Jake Kalish brings his questions about these and other match-ups to experts from the fields of martial arts, pop culture, and more to definitively answer the question most of us have asked as kids: "Who would win in a fight between…"
Krampus: The Yule Lord
BROM
Most of you probably already know about Krampus, the Christmas devil. This holiday horror is well-known throughout parts of Europe, but those of us with a dark sense of humor have made him our own. Master fantasy artist Brom wrote and illustrated this chilling tale of a musician who gets pulled into a fight between Santa and Krampus,  or as they're also known, Saint Nicholas and the horned god Pan. Brom's creative aesthetic has always been quite dark, and this is a Christmas story that only he could have created. Start a new tradition and read it to your kids on Christmas Eve! (Note: Do not read this book to your kids on Christmas Eve.)