Movie icons symbolize so much to us that their roles and personas become jumbled with who they are in life. Rita Hayworth delivered the steamiest sexuality in "Gilda" (1946) but later complained, "Every man I know went to bed with Gilda and woke up with me." It is impossible for a person to embody all that is enlarged on the screen. Stars have writers to give them the exact perfect words to say, cinematographers to make them look their ideal best, and directors to guide and cut together the performances that turn them into icons. As Jimmy Stewart's character says in "The Man Who Shot Liberty Valance" (1962), in which everyone believes it is he and not John Wayne who did the shooting, "When the legend becomes fact, print the legend."
These are my ten suggestions, in no particular order, for seeing icons in a more nuanced light.
Hitchcock
Francois Truffaut
More than fifty years on, these conversations between the old master and the young director/critic are as enjoyable and revealing as any of the films made by each.
David Thomson
Now in its sixth edition, this vastly informed and wildly idiosyncratic compilation makes for compulsive reading. Whether or not you agree with Thomson's 800-plus pages of insight on more than 1,000 actors, directors, screenwriters, and studio heads from (in the third edition) Isabelle Adjani to Adolph Zukor or quibble with who he left out of this farraginous, nearly all-encompassing chronicle, you will become more cinema literate every time you dip into it.
Errol Flynn
The original Tasmanian Devil, Flynn displayed unbuckled swash as Robin Hood and Captain Blood, but his private life was even more cinematic than his movies.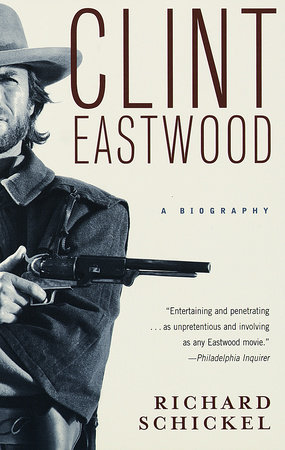 Richard Schickel
This book presents the life and work of The Man With No Name, Dirty Harry, and one of our finest directors. (Schickel's The Disney Version: The Life, Times, Art, and Commerce of Walt Disney is cultural history at its best.)
Edward Sorel
Astor won the Oscar for Best Supporting Actress for her work in "The Great Lie" (1941) but she is best known for playing the duplicitous, seductive, cold-blooded killer Brigid O'Shaughnessy the same year in "The Maltese Falcon." The titillating revelations in her diary that her scheming, fortune-hunting ex-husband filched and presented in their child custody trial detailed her affair with the playwright George S. Kaufman and contained grades for the sexual prowess of her various lovers.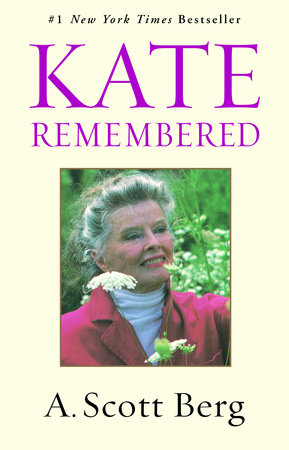 A. Scott Berg
Katharine Hepburn was as well-known for not playing the Hollywood game as she was for her parts in "The Philadelphia Story," "Woman of the Year," and "The African Queen." Kate Remembered is an intimate portrayal of a private person in her voice but through Pulitzer Prize-winning biographer A. Scott Berg's lens. (Berg's Goldwyn is an essential account of the mogul and the establishment of Hollywood.)
Ann Sperber and Eric Lax
Okay, a little self-dealing here, but Ann Sperber spent seven years interviewing hundreds of Bogart's associates before her untimely death, and I undertook to finish writing what she so ably researched and started. Sue me for saying it is the best book available about a complex man who was "tough without a gun."
Kevin Brownlow
Kevin Brownlow's biography of David Lean is as long and sprawling as Lean's "Lawrence of Arabia" and equally as enthralling.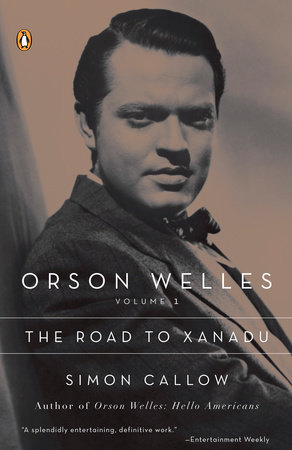 Simon Callow
All four volumes. Really. (But ya gotta love Welles. A shorter read is This Is Orson Welles by Welles and Peter Bogdanovich, edited by Jonathan Rosenbaum. It features two knowledgeable, witty guys in riveting conversation about actors, movies, directing, radio, television, Hollywood, and dozens of other things.)
Ingmar Bergman
Bergman's autobiography is as revelatory a look into the soul as any of his films, told in flashbacks.
EDITOR'S NOTE:
Eric Lax's books include Woody Allen: A Biography, an international best seller and a New York Times Notable Book of the Year, Bogart (with A. M. Sperber), and Conversations with Woody Allen, which comprises forty years of interviews with Allen. Lax has written for The Atlantic, Esquire, The Los Angeles Times, The New York Times Magazine, and more. He lives in Los Angeles. His latest book, Start to Finish: Woody Allen and the Art of Moviemaking, is now available.