For all of horror's various niches and subgenres, ecological horror is one that feels more and more timely with each passing year. With bizarre and volatile weather events occurring at a distressing pace, wildfires decimating large swaths of land, and the ever-more alarming threat of rising sea levels, it's not difficult to see why. It sometimes feels as if our changing climate has us on a rolling wave of ecological catastrophe, and the terrors once explored in the confines of the novel are now entirely too plausible. Writers have long swapped common supernatural threats like ghosts and deadly monsters for the uniquely human terror of ecological collapse and a hostile nature reclaiming the world around us. These are a few of our favorites.
Laird Barron
Occultation, Laird Barron's second collection of short stories (and winner of a 2010 Shirley Jackson Award), features a cadre of stories pitting men and women against a chaotic and deadly universe seemingly hellbent on their destruction. His story "-30-" was recently adapted into the film "They Remain" and follows two scientists investigating an unspeakable tragedy at an isolated former cult encampment. Needless to say, things don't go as planned.
Holly Goddard Jones
In a dystopic near-future, the border of American civilization has receded behind an area known as the Salt Line, a ring of scorched earth meant to keep out hordes of deadly disease-carrying ticks. For most, life continues, if in a limited capacity. But there are those who venture outside to experience what's left of nature, and one such group of thrill-seekers discovers that there are things more dangerous and deadly than the ticks lurking in the outer zone.
Jeff Vandermeer
The first in Jeff VanderMeer's Southern Reach Trilogy, Annihilation introduces readers to the bizarre, surreal, and horrifying landscape of Area X. It's been cut off from both man and civilization for decades, and nature (or something more) has fully reclaimed it. When the most recent of several ill-fated expeditions returns, each member stricken with fatal cancer, a twelfth expedition is organized to finally map the now-alien terrain. What they find is beyond anything they could have imagined.
Scott Smith
For Eric and Stacy and their friends Amy and Jeff, a Mexican vacation seemed like just what they needed. When they hit it off with another group of friendly tourists? All the better. Unfortunately, what begins as a day trip into the jungle quickly spirals into a hellish nightmare when the group stumbles onto an ancient and overgrown ruin. Something is lurking within the vines and undergrowth – something that doesn't want them to leave.
John Wyndham
This 1951 classic imagines a post-apocalyptic world where the majority of humanity loses their sight in a meteor shower. As the world descends into chaos, the same meteor shower seems to have also animated the triffids – a tall, venomous plant now capable of uprooting themselves and attacking the surviving humans. Though the premise is a little bizarre, Wyndham's narrative skill turns the tale into a true classic of speculative fiction, one that feels far more plausible than it has any right to.
The Nature of Balance
Tim Lebbon
With The Nature of Balance, Tim Lebbon imagines a world where one day the majority of the world's population simply doesn't wake up. For the survivors, the new world quickly evolves into a horrifying place in ways no one could have anticipated. Mankind is no longer the world's dominant species – nature is reclaiming the earth and man is simply a cancer to be rooted out and removed.
James Patterson
Try to imagine what would happen if one day animals suddenly turned on humans en masse. Thanks to James Patterson, you don't have to try that hard. In Zoo, biologist Jackson Oz has been largely ostracized from the professional community for his seemingly crackpot theory on the increasing prevalence of animal attacks on humans. When these attacks grow to a startling scale and level of coordination, entire cities are crippled and Oz races to discover a means to stem the tide.
A.J. Colucci
When a reclusive plant biologist living on a remote island passes away, he leaves the island to his daughter Isabella and his close friend and fellow researcher Jules. When the pair arrive, they quickly discover that Isabella's father made a monumental advancement – communication between plants and animals. When a fierce storm isolates them on the island, they find that this breakthrough has far darker and more sinister implications than anyone could have imagined.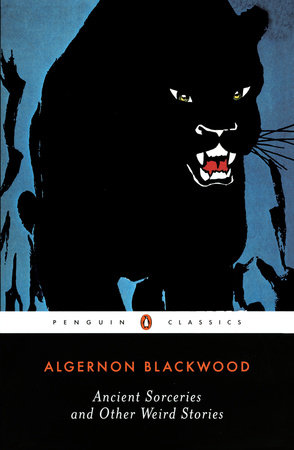 Ancient Sorceries and Other Weird Stories
Algernon Blackwood
Algernon Blackwood's work served as something of precursor both modern horror and weird fiction. His darkly supernatural tales, intricately woven and deeply foreboding, were a major influence on H.P. Lovecraft and several others. Ancient Sorceries is one of Blackwood's finest collections, with the novella "The Willows" standing as perhaps the author's best. It centers on two friends and their canoe trip on a stretch of the Danube crowded by willows on both banks. Before long, the trip is beset by dread and tragedy as nature itself begins to turn on them.
Frank Schatzing
Nearly three quarters of our planet is covered in water. If, for whatever reason, the ocean's ecology ever turned on mankind, there would be virtually no place to hide, and that's the basic premise of The Swarm. Whales begin coordinated attacks, sinking ships. Toxic crabs poison Long Island's water supply. The North Sea Shelf suddenly collapses. Virtually all at once, the fragile ecosystem of the earth is thrown violently out of balance, and there may be no way to set it right.