Whether moody, pensive, or prone to heavy sighs and tears, those who self-identify as sad girls find solidarity in feeling all the feels, whenever and however they need to be felt. Online and off, women have found strength by reveling in their despair and frustration. From the endlessly celebrated Sylvia Plath and Anne Sexton to Toni Morrison's Jadine and the fiery stanzas of Kate Rushin's poems, stories about unhappy and dissatisfied women have offered generations of readers catharsis. Here's a few books where literary sad girls reign supreme.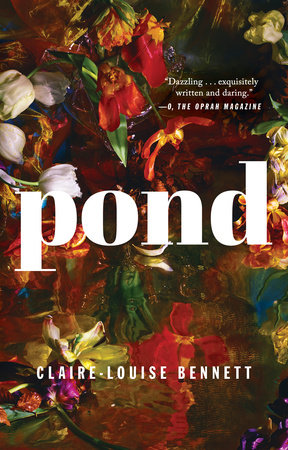 Pond
Claire-Louise Bennett
In Claire-Louise Bennett's debut Pond, readers are transported into the mind of an unnamed and reclusive narrator. Living in an isolated cottage off the coast of Ireland, Bennet's protagonist broods over the broken knobs of her kitchen stove and her professional and personal failures with an equal measure of melancholy. Contemplative and filled with dark humor, the interior world of Bennett's narrator is undeniably somber, yet relatably so. As if rooted solely in the id of its fictive orator, Pond's unabashed celebration of personal truth, even when discomforting, makes each musing as memorable as it is cathartic.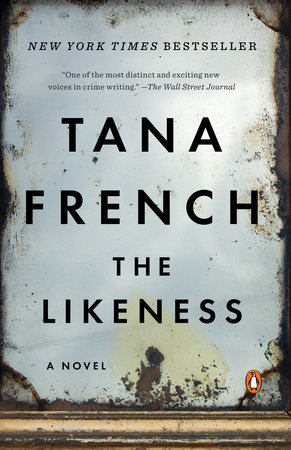 The Likeness
Tana French
New York Times bestseller Tana French's sequel to In the Woods places Cassie Maddox at the epicenter of the investigation of a brutal murder. When it is revealed that the victim shares an uncanny resemblance to Cassie and goes by her alias Alexandra Madison, French's heroine is drawn deep into the world of her deceased doppelgänger. As Cassie attempts to solve the crime, the lines between her own fears and those of her slain look-alike blur, resulting in an existential crisis that could jeopardize her life. A cautionary tale for anyone who's ever wanted to swap lives with someone else, The Likeness reminds us that who we are is ultimately inescapable, for better or worse.
After Birth
Elisa Albert
Elisa Albert's novel After Birth follows Ari, a new mom, as she struggles to cope with the birth of her son. Ari's husband, although relatively attentive, seems unaware of her state of mind. Adrift in a proverbial sea of postpartum depression, Ari finds salvation through her friendship with former riot grrrl turned poet and mother-to-be Mina Morris. As the two grow closer and Mina's due date approaches, Ari emerges from the fog of her own despair, revived by their shared sisterhood. Uplifting, insightful, and funny as hell, Albert's novel is an anchor for anyone feeling lost.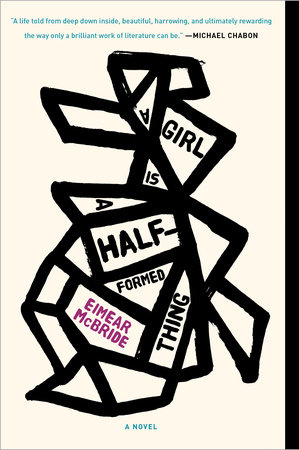 A Girl Is a Half-formed Thing
Eimear McBride
With captivating prose and precision, Eimear McBride's novel A Girl is a Half-formed Thing perfectly captures the anxieties of adolescence. From the impact of her brother's debilitating brain tumor to the abuse and the discord that defines her family home, McBride's narrator's trials are biblical in their own right, reminding her audience of the way the world can make, break, and reshape us, and the way suffering can sometimes lead to strength. Heartbreaking and honest, A Girl is a Half-formed Thing is a haunting but necessary read.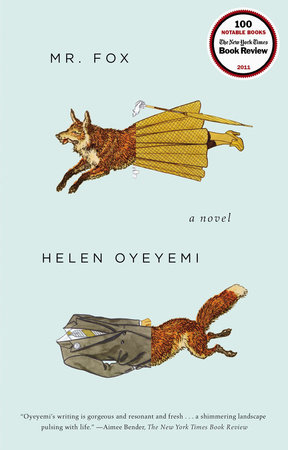 Mr. Fox
Helen Oyeyemi
In her fourth novel, Helen Oyeyemi explores what happens when an artist's muse strikes back. Mary Foxe, an embodied yet elusive protagonist, challenges her husband Mr. Fox's metafictive killing sprees. Having grown tired of seeing the women in his stories discarded merely because they are too difficult for him to manage, Mary suggests that the two collaborate to avoid the further erasure of his protagonists. As they embark on their project, the lives that Mary conjures gradually reveal previously suppressed memories, passions, and fissures in her own psyche. In attempts to save the women in her husband's stories, Mary is able to free herself from the constraints of the male gaze and its performative expectations. A sly and mesmerizing novel, Mr. Fox is a cryptic yet dazzling testament to the literal and figurative power of storytelling and owning one's truth.
Today Will Be Different
Maria Semple
Eleanor Flood is a hot mess. There's no denying it. As she struggles to find balance between the demands of her career, motherhood, and her marriage, Eleanor finds solace in the simple mantra: "Today will be different." But, like most hopes, Eleanor's affirmation quickly unravels from page one. Told within the span of a day, Maria Semple's latest novel is a provocatively funny and engaging look at modern womanhood. Readers will find it difficult not to see themselves in Eleanor. Despite a rapidly growing list of crises and distractions, she clings to hope, even if begrudgingly so.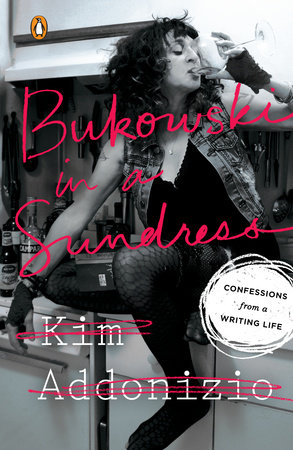 Bukowski in a Sundress
Kim Addonizio
With scathing honesty and searing wit, Kim Addonizio offers an antidote to saddies of all stripes in her recent memoir Bukowski in a Sundress. "Go ahead and have a little more vodka with lemonade and get slightly drunk by dusk," she writes. "Tell yourself you are foolish… Tell yourself you are lucky… don't be such a goddamn little baby." Upfront and relentless, Addonizio's essays examine the pros and cons of being an artist, why it's okay to be an occasional wreck, and the way being real with yourself and others (even at your worst) can help you be real on the page. Emotionally raw and wildly entertaining, Addonizio's memoir, much like her poems, will change your life.
Umami
Laia Jufresa
A story rooted in communal loss, Laia Jufresa's novel centers around the mysterious death of a young girl and the life of those left to live on without her. Through the precocious Ana, the wise Grandma Emma, and the guarded yet empathetic Linda Walker, Umami paints a portrait of bereavement, love, and familial bonds amidst the vivid landscape of Mexico City. Each character's voice adds depth to Jufresa's enthralling chorus. Each story forces readers to remember that even in our grief, we are not alone.