Who says Young Adult novels are just for kids? Reading YA offers adults a world they don't often find in more grown-up novels. Characters can feel more innocent, the settings can be more fantastical, and the emotions can feel downright nostalgic. Whatever your reason for diving in, here are some YA reads that can easily be appreciated by an older audience.
If You Want Something Relatable:
John Green
In reality, this entire list could be dedicated to John Green books. From An Abundance of Katherines to Looking for Alaska, Green writes in a way that is completely delightful to read as an adult, and his latest piece is no different. The story of a sixteen-year-old who gets swept up in her own investigation of a mysterious billionaire fugitive, Turtles All the Way Down explores how we balance our own pursuits and tendency to get sucked into our own thoughts, while still trying to be decent to everyone around us.
Julie Buxbaum
High school is a harsh place. Perhaps more than any other social sphere, it's all about playing the game, and being "in" with the right people. So when popular gal Kit and relative unknown David make a connection over his bluntness about her father's recent death, everyone is more than a little surprised. When tragedy strikes, the way you see the world can shift, and sometimes that's the best way to find new people to get you through. Not just your average "teen rom-com" read, this book deals with a number of darker themes that raise it above others in its genre.
Angie Thomas
Sixteen-year-old Starr Carter exists in two worlds: the wealthy neighborhood where she attends private school, and the poor neighborhood where she lives. Starr silently accepts the imbalance in opportunity, appreciation, and privilege that she witnesses on a daily basis, but when her best friend from home is shot and killed by a police officer, she struggles to stay quiet, even though speaking up could come with a high price – her well-being and possibly, her life.
Nic Stone
This timely and compelling debut tackles the issue of race relations in  the U.S. with heart-stopping accuracy – it's no wonder it became an instant New York Times bestseller. The main character, Justyce McAllister, is a top-performing student that left a rough neighborhood in hopes of pursuing his dream of attending an Ivy League. Everything comes crashing down when Justyce and his best friend, Manny, experience the wrath of a white off-duty cop. Why? Because they were playing their music too loud. Shots are fired, and when the smoke clears, it's Justyce who faces hate from the media.
Rainbow Rowell
It can be hard to find a YA novel set in the first year of college, because so many books focus on the high school years, and the assumption is college-aged students have moved into older fiction. What's wonderful about Rowell's Fangirl is its youthful tone, which feels genuinely appropriate to an 18-year-old girl just starting out at being away from home. Not quite as emotional as Eleanor and Park (another Rowell book you should definitely have on your list), Fangirl explores the topic of a young woman discovering her own talents and learning to embrace her own identity. The book includes a fun fan-fiction series, which you can fully embrace afterwards with Rowell's novel about the same characters, Carry On.
If You Want to Feel the Power of Art:
The Absolutely True Diary of a Part-Time Indian
Sherman Alexie
Inspired by Alexie's own story, Absolutely True Diary is about Junior, a young Native American boy who leaves his school on the reservation to start at a wealthy, all-white high school. Junior uses art to help himself deal with the issues present in his life (from racial prejudice and bullying, to economic difficulties and parental alcoholism.) Alexie tells the story with such humor and heart that the book will stay with you long after you close it.
Laurie Halse Anderson
Fighting the culture of victim ostracizing has always been important, and Anderson's 1999 novel continues to feel significant – if not even more so given today's social climate – now. High school student Melinda finds no one is interested in hearing her out during the school year after she breaks up a summer party, and her only outlet is art class where she can slowly reveal what actually happened to her that night. The voice of Anderson's character is so well developed and real, it is all the more poignant that it is being silenced with the pages of the story.
If You Want to Start a New Series: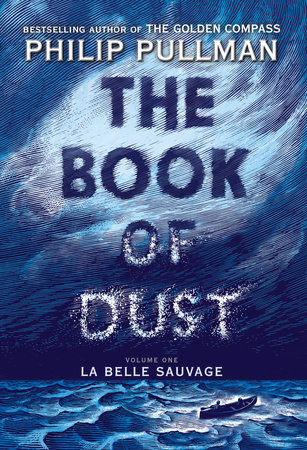 The Book of Dust: La Belle Sauvage (Book of Dust, Volume 1)
Philip Pullman
The author of the Golden Compass series has done it again. Set in a spin-off world from Compass, Pullman has created a new series so immersive you may start to imagine demons around you when you look up from the page. If you've been hoping for a way to go back to Lyra's story, this is what you've been waiting for.
Sabaa Tahir
Y.A. novels may be "easier" reads, but that doesn't mean they don't explore very difficult topics. Tahir's series is an exploration of freedom and humanity – big things Tahir deals with by creating her own world inspired by the Roman empire. You'll find correlations with real history and mythology while turning these pages, and the changing perspectives from chapter to chapter will allow you to really invest in and connect to the brave and inspired lead characters.
If You Want to Think Outside the Box:
Jodi Lynn Anderson
Be forewarned, this is an emotional read. If you grew up loving Peter Pan in any form, Anderson's new interpretation of usually relatively underdeveloped character Tiger Lily's backstory is awe-inspiring. Touching on subjects like insecurity, abuse and what it feels like to have the love of your life stolen away, this book is a beautiful must-read.
Kristin Cashore
When Jane loses her beloved aunt, she feels like she's lost herself as well; until a visit to a mysterious mansion offers her a number of possibilities, each one with its own consequences. Feeling directionless is a common theme for young people, especially in novels written for them, but Cashore takes it one step further by incorporating what can only be described as a type of "choose your own adventure" style into her novel. A mesmerizing read, you'll be just as taken in by each option as Jane.
The Perks of Being a Wallflower
Stephen Chbosky
A short book from the late '90s, a lot of today's YA readers may not have even realized this book existed until it was made into a film starring Emma Watson. A story about the quiet underdog, Perks also lives a little on the fringes, as the novel most "outsiders" picked up and related to before the film made it more available and well-known. Told through the letters of high-schooler Charlie, author Chbosky takes his readers through a world of music, new friends, and the honest struggle of trying to engage with your own life, especially when a darker secret is holding you back.
Jason Segel and Kirsten Miller
Author Kirsten Miller and the 'How I Met Your Mother' actor/author Jason Segel have teamed up again, this time to write a work of sci-fi. Otherworld is the first book in their new series set in a world entirely immersed in technology that you don't only see and hear, but can also taste, smell, and touch. But it's not a game—it's the future. This book is the perfect YA read for adult sci-fi lovers.