Food is, quite simply, magical. If you've ever eaten a spoonful of a wonderfully decadent chocolate mousse, sunk your teeth into a ripe, juicy plum, or taken a bite of [enter your favorite food here], you know what I'm talking about. Food has the ability to inspire emotion, recall memories, and please the senses. Even the process of preparing it is magical: transforming separate objects into something completely new. The books below, however, take the magic of food to a whole new level.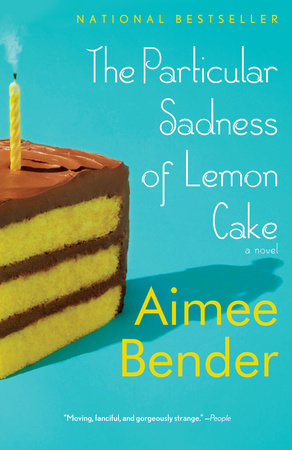 The Particular Sadness of Lemon Cake
AIMEE BENDER
Rose Edelstein receives a gift on her ninth birthday, but as is the case with so many magical gifts, this one turns out to be a terrible curse. You see, she can taste the feelings of the people who have prepared the food she eats. While this might not sound so bad at first, this "gift" lets her in on all sorts of devastating knowledge — from her cheerful mother's internal despair, to her father's feelings of detachment. This bittersweet book of magical realism will have you longing for lemon cake and secrets of your own.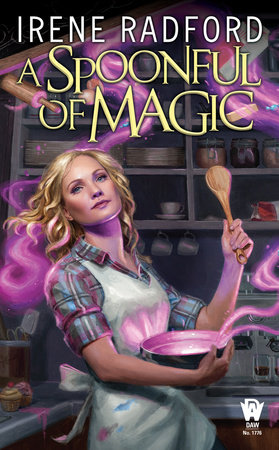 A Spoonful of Magic
IRENE RADFORD
This is the first book in a new urban fantasy series from established fantasy writer Irene Radford, and is just as delightful as it looks. Baker and barista Daffy Deschants' life is thrown into chaos when she discovers that her perfect husband is not all that he seems — he is sheriff of the International Guild of Wizards, and she has a knack for magic herself. When someone from her husband's past returns to threaten their future, this kitchen witch has to whip up some serious power, and fast.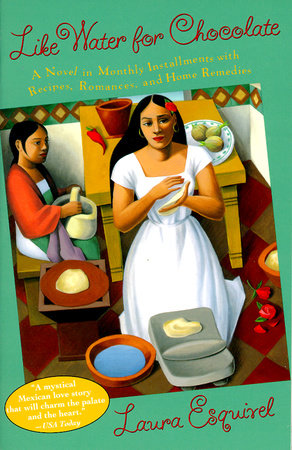 Like Water for Chocolate
LAURA ESQUIVEL
This sumptuous tale of magical realism infuses food with the power of repressed emotions. Tita, born among spices and flour, falls desperately in love with a man named Pedro but is unable to to act on those feelings due to a family tradition. Her emotions make their way into the world through the food that she cooks, manifesting in illness, lust, and more. Peppered throughout the novel are recipes from Tita, but be careful when you make them at home — you never know what magic lingers on.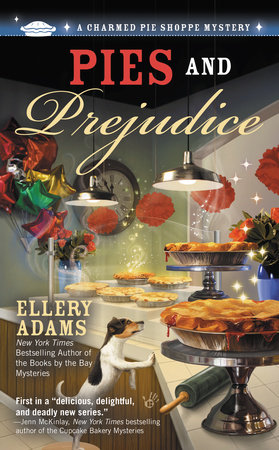 Pies and Prejudice
ELLERY ADAMS
Ella Mae LaFaye moves back to Georgia after a messy separation from her husband, returning to her love of baking. She soon discovers, however, that the pies she bakes are enchanted. Her emotions are transferred to the people who eat them, inspiring some interesting reactions. When her childhood nemesis' fiancé turns up dead with Ella's fingerprints on the rolling pin murder weapon, she has to pull out all the stops to clear her name and keep her Charmed Pie Shoppe open for business.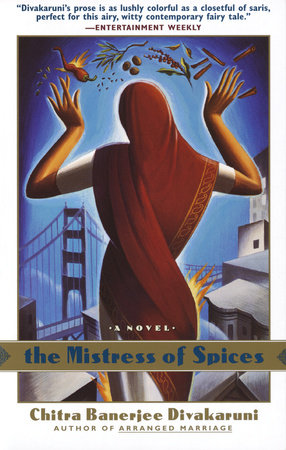 The Mistress of Spices
CHITRA BANERJEE DIVAKARUNI
Trained as a mistress of spices, Tilo is now trapped in an elderly woman's body, immortal but bound to a small spice shop in Oakland, California. She fills her days by helping those who come to her shop with their ailments, but a chance encounter with handsome stranger may change her fate, for better or worse.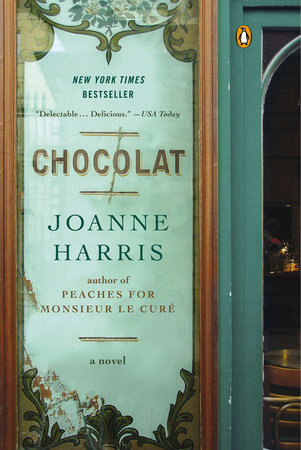 Chocolat
JOANNE HARRIS
Light on magic but heavy on decadence, Chocolat is the story of a chocolatier named Vianne Rocher, who may or may not be a witch. Her magic comes in the form of her uncanny insight into the lives of her customers. Not everyone is thrilled about her arrival in the small village of Lansquenet, however — Vianne's chocolate shop is at odds with the village priest Reynaud's beliefs in Lenten self-denial, and he will work hard to keep his parishioners from her hedonistic pursuits.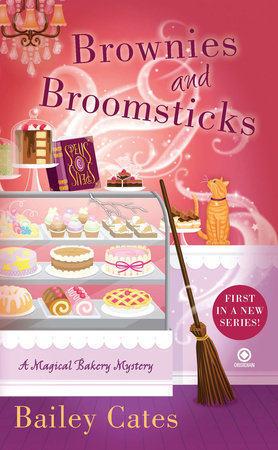 Brownies and Broomsticks
BAILEY CATES
Another sweet story of baked goods and mystery, this series revolves around Katie Lightfoot, whose aunt and uncle own a bakery that serves magically-enhanced baked goods. When a customer is murdered just outside the bakery, Katie's uncle becomes the prime suspect, and it's up to her and her witchy Aunt Lucy to clear his name.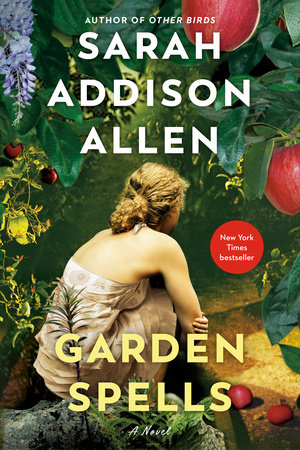 Garden Spells
SARAH ADDISON ALLEN
The Waverley's garden provides the family with more than just nourishment; the fruits and flowers are imbued with magical properties. The apples aid in prophecy, nasturtiums help keep secrets, and snapdragons discourage amorous attentions. It has been so for as long the Waverley's remember, and they have tended to its soil for generations. Only three Waverley sisters remain, however, and when one of them returns home after years away with a daughter of her own, their carefully tended lives are thrown into chaos.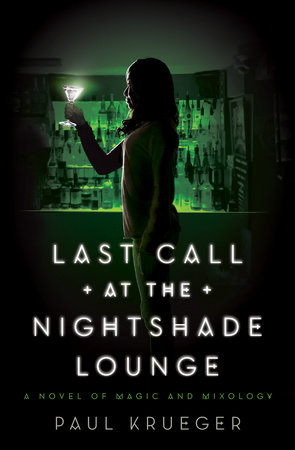 Last Call at the Nightshade Lounge
PAUL KRUEGER
Magical drinks, not food, fill the pages of this book, but you'll need something to wash down all those bewitching bites. At the Nightshade Lounge, the bartenders hold all the power — literally. Demons stalk the city by night, but these bartenders concoct magical cocktails to help them fight back. Each spirit has a property of its own: vodka for super-strength, rum for fire-blasting capabilities, whiskey for telekinesis. It's up to this group to defend the city against the forces of darkness.