Look at most lists of heavyweight horror authors and you're bound to notice a trend – they're mostly men. King, Straub, Campbell, Barker, Ketchum, Hill – all masters of the genre, to be sure. But women authors are writing some of the most innovative and terrifying horror fiction out there, and we've decided to highlight a handful of our favorites. Did we leave out your fave? Tell us in the comments!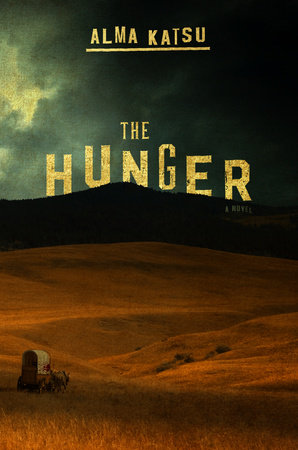 The Hunger
ALMA KATSU
Alma Katsu's standalone historical horror novel is a treasure. Drawing on werewolf tales, Wendigo folklore, and more, Katsu manages to create a sense of strangling claustrophobia in the doomed wagon train, even as it crosses expansive prairies. The interpersonal dynamics within the wagon party are key here too – power struggles among the travelers, suspicion cast on beautiful, quiet Tamsen Donner, and personal secrets that were meant to be left back east. Add in monstrously hungry creatures lurking just beyond the firelight, and you've got an absolutely gripping tale.
The Grip of It
JAC JEMC
A young couple looking for a fresh start leaves their home in the city and buys a house in the country – but before long, strange things start happening. Oh, you've heard this one before? Trust me, you really haven't.
If you loved House of Leaves, do not pass go: proceed immediately to your nearest bookstore and pick up this book. The Grip of It is more formally traditional than House of Leaves (then again, pretty much everything is more formally traditional than House of Leaves), but just as mind-bending and unsettling. It's also more character-focused, hewing closely to Julie and James, our protagonists, and tinged with body horror, as the eldritch stains on the walls of the house map themselves as bruises onto Julie's body.
The Good House
TANANARIVE DUE
Two years after her son's death at the family home, Angie returns to face the spirit and the curse that have haunted her family for decades. In the process, she unravels the story of her grandmother, Marie, a Haitian Creole priestess, her Native American grandfather, and the obstacles they faced in their small Washington town. A mixture of possession story, haunted house tale, and Caribbean folklore, this is a wholly original and gripping novel.
Hammers on Bone
CASSANDRA KHAW
The last decade has seen a host of young authors working to fix the Lovecraft mythos, exploring the most fascinating parts of his work and legacy while excising the racism and anti-Semitism that pervaded his writing. Cassandra Khaw is a standout here – her Persons Non Grata novellas meld noir and cosmic horror in a very appealing way.
Private eye John Persons has been hired by a ten year-old to kill the boy's abusive stepfather, who, it just so happens, is not entirely human. But that's fine – neither is Persons. He's been around a long time, he's seen a lot of horrifying things, and he's sure as hell not afraid.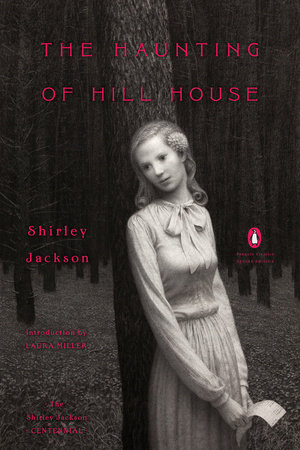 The Haunting of Hill House
SHIRLEY JACKSON
Classics are classics for a reason, and nobody writes quite like Shirley Jackson. The Haunting of Hill House is a masterclass in how to walk the knife's edge, narratively speaking, between a protagonist's fractured psyche and actual supernatural happenings. Jackson keeps you just a little bit off-balance on every page (recommended reading: Random House copy chief Ben Dreyer's analysis of the book's opening paragraph), and by the end of the book you won't know up from down.
The Missing
SARAH LANGAN
Sarah Langan's work has drawn favorable comparisons to Stephen King, and not just because her first two novels are set in small towns in Maine. In The Missing, an elementary school class on a field trip unwittingly unleashes an airborne plague that transforms the town's residents into a cruel, hungry hivemind of monsters. Not quite zombies, not quite vampires, Langan puts her own stamp on the contagion horror subgenre.
Broken Monsters
LAUREN BEUKES
Lauren Beukes has an incredible gift for writing hallucinatory, heart-pounding horror-thrillers – her previous novel, The Shining Girls, is also a great, gory read – but Broken Monsters is a genre-bending, hypnotic novel about Detroit, a killer who melds the bodies of his victims with the corpses of animals, the dangers of the internet, and everything that's wrong with spectator culture. Whatever you're expecting going in, this book isn't that – it's better.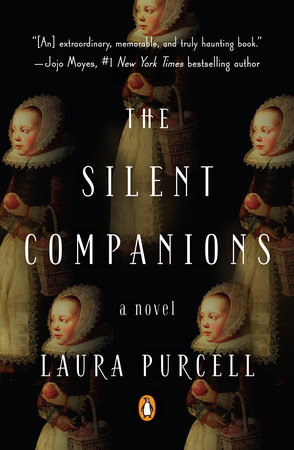 The Silent Companions
LAURA PURCELL
Laura Purcell's novel is an atmospheric slice of Victorian Gothic goodness: Elsie, pregnant and widowed only a few weeks into her marriage, moves to her late husband's crumbling family estate. But there's no comfort for her there – just hostile townsfolk, recalcitrant servants, and a painted wooden figure that looks exactly like Elsie, and whose eyes have an unnerving tendency to follow her around the room.
This is what I like to think of as "frog in boiling water" horror – you don't think it's all that scary until you're 100 pages in and a board creaks in the next room and suddenly you're clinging to the ceiling by your fingernails. Sleep tight.
The Family Plot
CHERIE PRIEST
I read a good amount of horror, and somehow I'd never read what I can only describe as a literary jump-scare until I read The Family Plot. Dahlia, who works for her family's salvage company, takes a team to evaluate and strip a historic estate. From jump, none of the team members feel comfortable in the house, and far less so when they start finding actual bodies buried out back. You'll feel uneasy in the shower for weeks after you finish this one.
The Cipher
KATHE KOJA
Koja won both the Locus Award and the Bram Stoker Award for The Cipher, her debut novel, and in the 25+ years since the book was published, there hasn't been much else like it. Nicholas and Nakota discover what appears to be a black hole in a storage closet of their grungy apartment building. Things that go into the hole come back out changed, and an attempt to lower a video camera into the hole produces a horrifying video that changes based on who's watching it. The Cipher is Cronenberg-level body horror with a bleak worldview, a crust of grime and dirt, and an utterly gripping central mystery.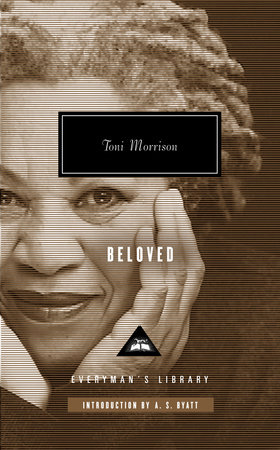 Beloved
TONI MORRISON
Beloved won the Pulitzer Prize for Fiction in 1988. Beloved is also a horror novel.
Wait, what?
I'm not the first person to make this claim, and I certainly don't want to get too far into the weeds on the Genre vs. Literary Fiction debate (it's an arbitrary distinction!). But the hallmarks of a ghost story or gothic tale are all there – mysterious hauntings, family trauma, buried secrets, tragic deaths, and discomfiting truths about the human condition. Morrison's prose is obviously superlative, and she confronts readers with the utter agony endured by survivors of American slavery. It's an eerie, disorienting, heartbreaking, beautiful book.
Brother
ANIA AHLBORN
Seven years ago, Ania Ahlborn self-published Seed, her first novel. Since then, she's gained a serious head of steam – she has nine books currently in print, and more to come. Brother is a great starting place if you're new to her work, but it's not for the faint-hearted. This deeply twisted tale of a family of Appalachian serial killers is gory, depraved, and so much fun.
One more thing – maybe don't read this one over lunch.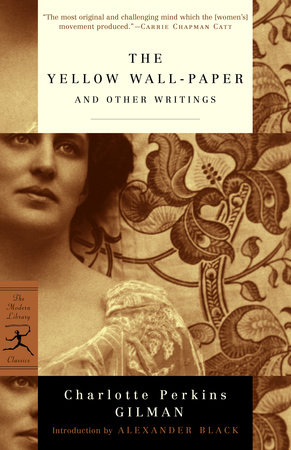 The Yellow Wallpaper and Other Writings
CHARLOTTE PERKINS GILMAN INTRODUCTION BY ALEXANDER BLACK
"The Yellow Wallpaper" is a proto-feminist landmark and an utterly terrifying story of insanity. The protagonist, confined to her room as part of a "rest cure" for depression, descends into psychosis spurred by the patterns and color of the wallpaper – she believes the pattern is mutating, moving, leaving smudges of yellow on her skin and clothes. As the weeks pass, she becomes convinced that there's another woman behind the pattern in the wallpaper, crawling on all fours, and sets out to tear down the wallpaper, freeing her. It's a little bit "The Ring" before "The Ring" existed, and hasn't lost any of its power to scare since it was published in 1892.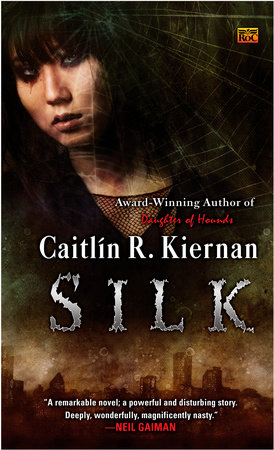 Silk
CAITLIN R. KIERNAN
Caitlín R. Kiernan's 1998 novel is a skin-crawling examination of trauma populated by a web of messy misfits and outcasts, set against the goth underground of Birmingham, Alabama. The book is full of characters grappling with their own personal darkness, but at the center we have Spyder, whose inner demons decided they were done with the "inner" part. Kiernan writes with a strong, independent voice, and a rare sense of place. By the way, this one's not for arachnophobes.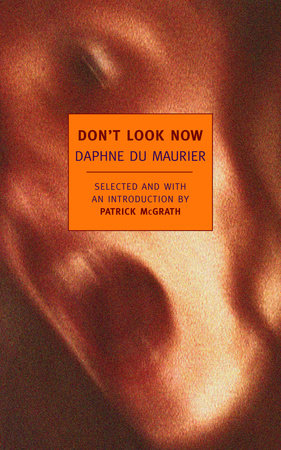 DON'T LOOK NOW
DAPHNE DU MAURIER
Daphne du Maurier is perhaps best known for Rebecca, her chilling and oft-adapted novel of psychological manipulation. Slightly less well-known but equally disturbing are du Maurier's short stories, including "Don't Look Now," the inspiration for the movie of the same name. A married couple grieving for their dead daughter begin to see visions haunting them on the streets of Venice. Ominous signs and occult occurrences begin to snowball, and nothing is what it seems – especially the lost child. Other standouts in this collection include "The Birds," which inspired Alfred Hitchcock's adaptation (he also adapted Rebecca) and "The Breakthrough," a sci-fi-inflected novelette of a mad scientist trying to distill the essence of life itself. For gothic horror with a paranormal twist, Du Maurier wins every time.
The Bloody Chamber And Other Stories
ANGELA CARTER
Angela Carter's seminal collection is so much more than a group of fairytale retellings. These tales tell the story of female rage, sexuality, violence, and body horror, and they do it by inverting every trope you expect from folklore. The title story is a standout, a reimagining of Bluebeard where the young wife is saved from her husband's murderous tendencies by her own mother.
Skin Folk
NALO HOPKINSON
Nalo Hopkinson isn't strictly a horror writer, but horror underpins a lot of her work, a melange of fabulism, myth, anticolonialism, and feminism.
Skin Folk and The Bloody Chamber make for a great one-two punch of woman-centric folklore and fairytale reimaginings. The stories here are heavily inflected by Caribbean lore, with a strong tendency to flip the script on what you expect from folk tales. Standouts include "Greedy Choke Puppy," which draws on the myth of the soucouyant(think witch meets vampire), and "Slow Cold Chick," about a woman who finds herself unexpectedly raising a cockatrice.
Into The Drowning Deep
MIRA GRANT
Mira Grant (who you may know in other contexts as Seanan McGuire) is best known for the Newsfeed series (zombies) and the Parasitology trilogy (tapeworms), but here, in an expansion of her 2015 novella Rolling in the Deep, she tackles her most terrifying subject yet: mermaids.
Yes, seriously.
These aren't your standard seashell-bra-wearing seductive sirens of myth, of course. Grant's mermaids are creepy and simian (think Fiji mermaid, not Ariel), and tend more towards mimicking human voices to lure victims to their deaths than towards singing. This one's perfect for anyone who loves "Deep Blue Sea," the Challenger Deep, and the inherent weird horror of the ocean.
The Graveyard Apartment
MARIKO KOIKE, TRANSLATED BY DEBORAH BOLIVER BOEHM
Originally published in Japan in 1986, The Graveyard Apartment is finally available in an English translation. A young family moves into an apartment building for a killer price – if only it didn't have that unsettling cemetery view…
As life in the building gets stranger and more unsettling, the other resident move out, until our protagonists are alone with whatever's haunting the basement. For the apartment-dwellers among us, this subtly chilling novel packs an extra punch – after all, do you ever really know your neighbors?
Security
GINA WOHLSDORF
Grand Guignol slasher horror at its most fun. A sleek, state-of-the-art hotel is about to open on the California coast – but the employees preparing for opening day aren't alone, and aren't long for this world. A significant part of the action is written as if viewed through the in-house security feeds in the hotel, which lends some Big Brother shading to the narrative, plus we've got secret tunnels, private elevators, hidden rooms, and a maze-like building. Think "Die Hard" meets "Scream."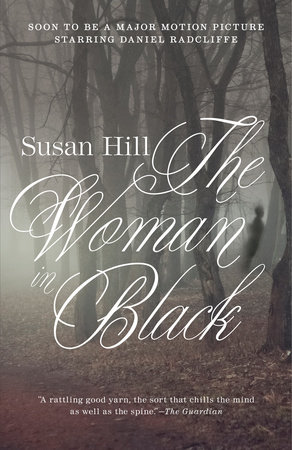 The Woman in Black
SUSAN HILL
A pitch-perfect Victorian ghost story of a wraithlike apparition who haunts a rural English town. All the traditional markers are here: creepy kids, unexplained screams, family secrets, and a horrifying late-in-the-game shock. One of those books that proves that the classic moves still work wonders.