There are plenty of books written about vacations and set in dazzling time periods or places, but what about novels that speak to who we are and where we are today? This list of titles, set amidst offices, jobs, and predicaments that feel familiar to most of us, are another type of enjoyable read: You can get completely engrossed in the fantasy of "I wish I could say that to my boss," or "I wish I had that job," while also looking inward and considering what it means to truly be satisfied by the thing you do every day.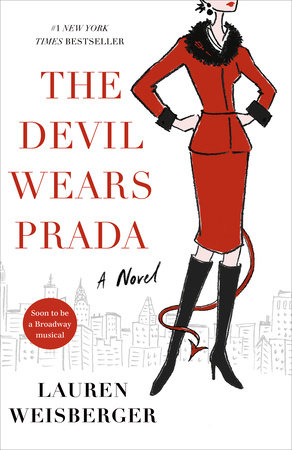 The Devil Wears Prada
Lauren Weisberger
Let's kick it off with the book that inspired the film that inspired an undying love for Meryl Streep in a whole new generation. Whether or not you have seen the film, the novel is worth a visit. It's able to capture main character Andy's voice in a way the movie just couldn't do. We've all experienced demanding bosses, making Weisberger's book relatable while adding the extra ingredient of high-fashion fantasy. The Devil Wears Prada will make you consider whether you have to put up with workplace insanity just because you know other people envy the position you're in. What is the cost of a "dream" job? It's a fun read that offers inspirational, what-do-I-want-from-life thinking without beating you over the head with it.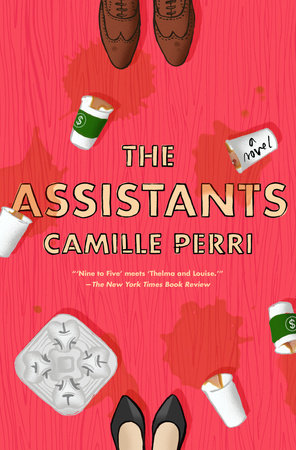 The Assistants
Camille Perri
Student loans are a sore subject for most people. An unspoken understanding lives amongst most young worker-bees in the form of: "I'm busy trying to pay rent while also working off this insane level of debt." Perri's debut novel The Assistantsbrings that stress out into the open when her main character, Tina, is presented with a serious moral conundrum that could lead to a debt-free existence. Perri's book is astute, clever, and (most importantly) timely: It captures the narrative of today's millennial woman as few other books have yet to do. The next time you are faced with a paycheck panic attack, take a few deep breaths and pick up this title for an edgy read that will bring a little crime caper to your day.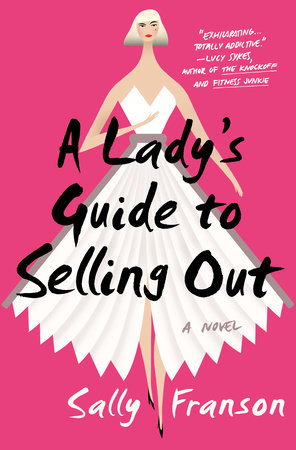 A Lady's Guide to Selling Out
Sally Franson
Be warned by the title: Casey, the main character of Franson's book, is not always the most likeable of gals. However, it makes sense when you consider her primary struggle, namely losing herself in a high-paying, but emotionally unfulfilling job. Casey is flawed, and Franson's book is best read as satire for a generation many see as too social media obsessed. But the all-too-real moral question the novel raises is why it's on this list: If success means tossing your integrity and passions aside, is it worth it?
Sophia of Silicon Valley
Anna Yen
In a time when the phrase "boys will be boys" is no longer tolerated, Yen's novel — inspired by her own experiences in the largely male-dominated tech industry — is an interesting read. Although the book was just released this spring, the story comprises Yen's experience coming up in the mid-90s, creating a fascinating opportunity for review and perspective for today's readers: How would Sophia react to certain comments if they were said now rather than then? That said, where Yen's character Sophia may fall short in some respects, her drive and unique job experiences still make her a fresh voice to add to your list of reads.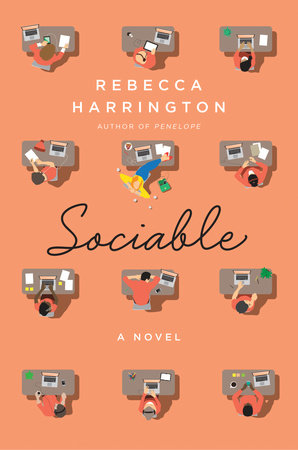 Sociable
Rebecca Harrington
Sometimes capturing the realism of a situation can mean the character isn't altogether loveable. Enter Harrington's satire, Sociable, which explores the contrast between journalism and easy headlines, as an over-the-top romp about the extreme hazards of social media. It places a lighthearted gloss over real issues of toxic digital usage, and the pressure to navigate job success at a time when "follows" can dictate hireability. Harrington isn't afraid to lean into the vanity of her protagonist Elinor, and show a painful reality through a humorous lens.
Do This For Me
Eliza Kennedy
Raney Moore, the leading lady of Kennedy's latest novel, is kind of a badass. She does everything in a spectacularly dramatic fashion. She loves hard, she hates hard, she exacts revenge hard. But at the root of this hilarious beach read is a successful woman, wife, and mother, who realizes she needs to take stock of her own life and actions, giving the story a poignancy perfectly served up with a side of revenge fantasy.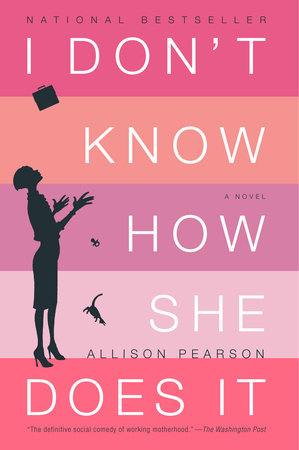 I Don't Know How She Does It
Allison Pearson
This novel isn't entirely about workplace dynamics, but more about the balance between office and home. Being a mother is truly its own challenging job, and Pearson's comical, honest take on a woman trying to put 100 percent into every facet of her life offers a hilarious but on-point look at the fact that it's impossible to do it all and still feel like a human being. You may find yourself laughing and crying simultaneously, but Pearson's narrative at least makes it feel cathartic.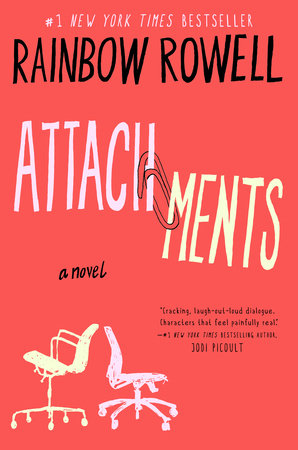 Attachments
Rainbow Rowell
Before she wrote Eleanor & Park, Rainbow Rowell debuted with this charming workplace rom-com. Rowell's voice is perfect for capturing the heartwarming and awkward, and Attachments is no exception. Lincoln is hired to monitor work emails, and finds himself falling for one of the employees through her writing. It's a problem. If you've ever worried about someone learning too much about you before a first date through social media, this story has that beat. Set in the late 90s, this isn't exactly present-day, but the issues of privacy and interoffice relationships still feel relevant, and Rowell's writing pulls you in no matter the era.