The 1980's was a decade built, in many ways, on contradictions. It was a decade defined by excess, unrest, moral outrage, and the rising tide of a new brand of political conservatism. It was "morning in America," but also the waning days of the Cold War. There was rising wealth right alongside skyrocketing poverty. The soaring rhetoric of the Reagan Administration was sometimes at a sharp contrast to the lives of everyday citizens. This all, of course, left its mark on the literary world. The best books of the 1980's ranged from disturbingly prescient dystopian horrors to heartrending sagas, escapist yarns, and everything in between. Here are a few of our picks for the best books to take you back to the 1980's.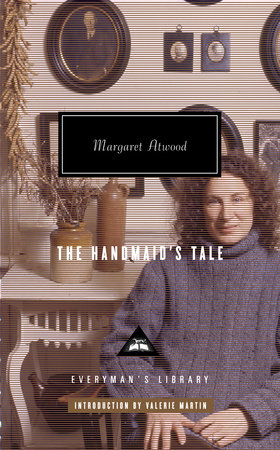 The Handmaid's Tale
Margaret Atwood
Following the overwhelming success of Hulu's adaptation of The Handmaid's Tale, Margaret Atwood's iconic piece of dystopian fiction has once again proved its timelessness and unfortunate relevance. Nolite te bastardes carborundorum, bitches.
It
Stephen King
The late 70's to the mid-80's were the golden age of Stephen King novels and while I was tempted to put Different Seasons in this spot (I'll settle for sneaking in a mention), for my money, It will always be Stephen King at his very best. The novel has it all – the epic scope, the nostalgia, the carefully drawn characters, and plenty of scares.
The Color Purple
Alice Walker
This 1983 Pulitzer Prize winner is an American classic. It is also a heartrending tale of pain, loss, and redemption. It is a difficult and emotionally exhausting read, but this decades-spanning saga is well worth the experience.
A Confederacy of Dunces
John Kennedy Toole
A Confederacy of Dunces was published eleven years after the suicide of John Kennedy Toole and earned the author a posthumous Pulitzer Prize. The farcical adventures of Ignatius J. Reilly climbed from cult classic to American classic for a reason.
The Joy Luck Club
Amy Tan
Amy Tan's moving exploration of cultural divides and familial bonds is as powerful today as when it was published in 1989 – perhaps more so. The Joy Luck Club is not only a moving examination of the immigrant experience, but also the bond, and inescapable tensions, between mothers and daughters.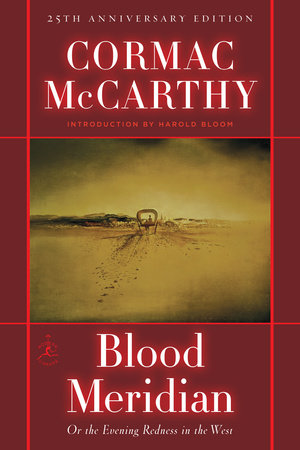 Blood Meridian
Cormac McCarthy
Picking any single novel to call Cormac McCarthy's masterpiece is a tall order, and Blood Meridian is most certainly in the conversation. It's stunning not simply for its brutality, but also for McCarthy's startlingly simplistic yet evocative prose. Blood Meridian is, in many ways, a pure synthesis of McCarthy's inimitable style.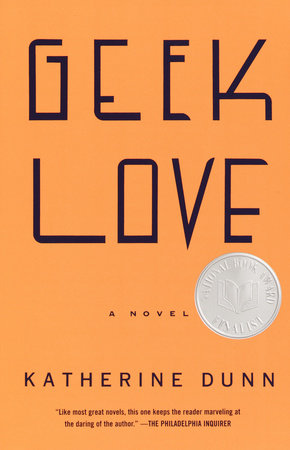 Geek Love
Katherine Dunn
It's hard to characterize Geek Love. It's hard to even tell a reader what they're in for when they crack it's pages. Geek Love is, at base, a story of sideshow freaks – ones who have been bred by a married couple for their traveling carnival. But that is just the admittedly off-kilter framework for the story. Geek Love is really an audacious, imaginative, sometimes horrifying examination of the concepts of normalcy, beauty, and family. It's also heartbreaking tour-de-force.
Rabbit Is Rich
John Updike
The saga of Harry "Rabbit" Angstrom is arguably John Updike's masterpiece – a sprawling, humorous, and tragic examination of life in the latter half of the 20th century told with Updike's stunning prose precision and disarming, at times disturbing insight. Rabbit is Rich, the third in the series, is perhaps the best.
Lonesome Dove
Larry McMurtry
Lonesome Dove is arguably one of the finest western novels ever written. It is a brilliantly realized epic that became a cultural event following its miniseries adaptation in 1989. Set against the backdrop of the American Frontier giving way to progress, it is a fascinating examination of cultural shifts, friendship, and death.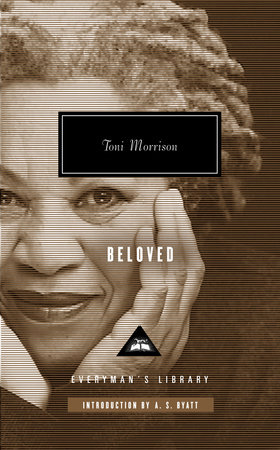 Beloved
Toni Morrison
Toni Morrison's Beloved took home a Pulitzer Prize in 1988 and remains as startling, powerful, and haunting today as it was on its initial publication. The tale of a former slave unable to escape the ghosts of her past represents Toni Morrison at the height of her considerable skill, and is one of the finest novels in American literature.
Dirk Gently's Holistic Detective Agency
Douglas Adams
Douglas Adams is best known as the mind behind The Hitchhiker's Guide to the Galaxy – in all its many, many forms – but there's a lot to be said for the misadventures of Dirk Gently, he of the Holistic Detective Agency. It's a subversive, silly, and deliriously witty read lifted by the crisp and absurd prose of Adams.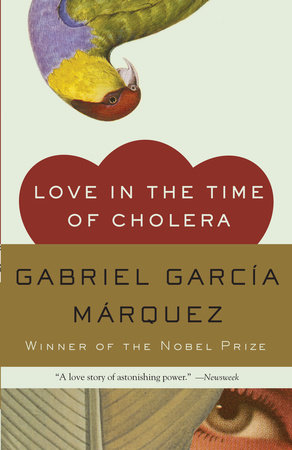 Love in the Time of Cholera
Gabriel García Márquez
Gabriel Garcia Marquez is not only one of the pre-eminent voices of Latin American literature, but one of the most important authors of the twentieth century. With Love in the Time of Cholera, the Nobel Laureate crafted a deeply nuanced portrait of love, death, aging, and the power of memory.