Being a millennial is not easy. No matter how hard we try (and we try really, really hard), we tend to be looked down upon by older generations and blamed for many of the problems in today's world. It seems like there's nothing we can do right.
We've heard it all: We're lazy, entitled narcissists who live with their parents for too long and can't hold down a real job, right? Wrong. Surely our addiction to our phones and social media is destroying the world! Nope. We've been dealt a bad hand from the get-go, and are doing the best we can to survive in a society that's suffering from actions made by previous generations.
If you're a millennial and you feel like the world is working against you, have no fear. We know it's tough out there, and that you haven't been given a fair go at this whole "adulting" thing. We've compiled a list of books that will explain everything you need to know about being an adult, from relationships to buying houses, getting a job and keeping it, and everything in-between.
So crack open one of the books below, get reading, and continue to kick some major ass.
Daniel DiPiazza
Daniel DiPiazza, the young founder of the massively popular Rich20Something.com, was once working long hours at a low-paying job, hoping that one day, he would become something more. Then one day, he had a revelation: He was in charge of his life. Now at twenty-eight, DiPiazza has launched multiple successful businesses with zero startup capital by identifying and monetizing his skills into a career and life he loves. And with this book, so can you.
Carl Hiaasen; Illustrated by Roz Chast
Assume the Worst is Carl Hiaasen's cynical attempt to prepare young men and women for their future. The illustrated guide is packed with humor and wit, and provides a no-nonsense look at what comes next in life and how to make the best of it. This hilarious book is perfect for recent college graduates that are in need of some straightforward, yet hopeful advice on the future and what it holds.
Mari Andrew
In this humorously accurate guide, Instagram sensation Mari Andrew captures the complicated journey to adulthood for millennials, and offers advice to those that want to take the road less traveled. Am I There Yet? details how to climb over hurdles, heighten self-esteem, and follow dreams that might seem out of the ordinary.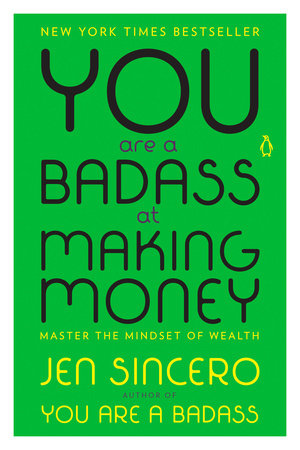 You Are a Badass at Making Money
Jen Sincero
The #1 New York Times bestselling author of You Are a Badass brings us a financial guide that will help readers to confront their fears that have been keeping them from achieving their goals, and finally reach the level of financial success that they've been striving for. Jen Sincero uses her sass and her wit to explain how to unlock potential , get results, and make some real money.
Dev Aujla
This book is perfect for any millennial who feels trapped in the treacherous job hunt cycle with no luck of actually securing a position. Based on information gained from over 400,000 individuals who have used Dev Aujla's method for job seekers, 50 Ways to Get a Job serves as a reminder that your resume isn't everything, and that communication and confidence are the best ways to land your dream career.
Erin Lowry
If you're in your twenties or thirties and tired of living paycheck to paycheck, or you're drowning in debt and don't know what to do next, this book will be your ultimate guide to getting your financial life together. Broke Millennial offers step-by-step advice for investing, budgeting, and tackling tricky money matters and situations.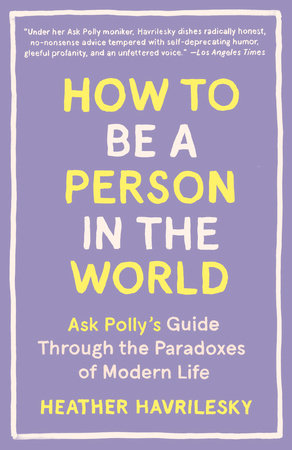 How to Be a Person in the World
Heather Havrilesky
In this hilarious New York Times bestseller, Heather Havrilesky of the "Ask Polly" advice column guides readers through the "what if's" and "I don't know's" of modern life with wisdom and tough love. She responds to all kinds of people from all walks of life to remind readers that they're not alone, and never will be.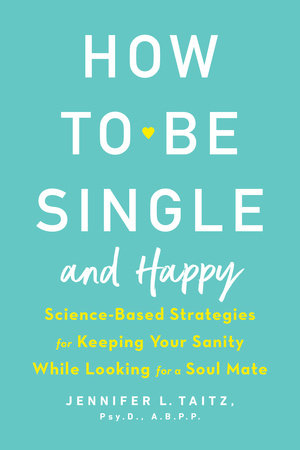 Jennifer L. Taitz, Psy.D., A.B.P.P.
When there's constant negativity surrounding the idea of being single, it's hard not to feel "less than" because you haven't found someone to be with. How to Be Single and Happy is an empowering guide that will help single millennial women to have no regrets or guilt, and be completely content with being on their own. Drawing on her expertise as a clinical psychologist, Dr. Jennifer Taitz debunks the most common dating myths about women, teaches how to skillfully date, and cultivates the mindset that being happy does not depend on anyone else but yourself.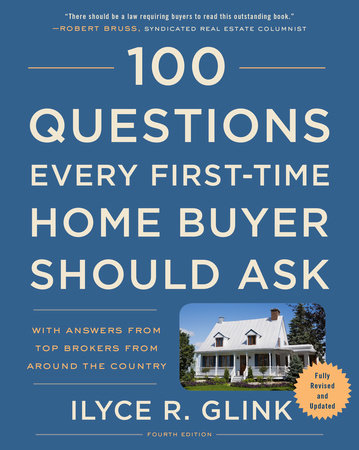 100 Questions Every First-Time Home Buyer Should Ask, Fourth Edition
Ilyce R. Glink
Buying a home is one of the biggest and most important decisions in any person's life. But for millennials, buying a house seems impossible – with everything from student loans and a wrecked economy, how are we supposed to gather the finances to buy a house? In 100 Questions Every First-Time Home Buyer Should Ask, Ilyce Glink, one of the most trusted names in real estate, answers every question that exists about home buying, and takes readers on a personal journey through the entire process.
Annie Grace
Many of us like to go out, and at some point or another, we've questioned whether or not we drink too much alcohol. But we also often resist changing our lifestyles because we're afraid that our social lives will suffer if we do. This Naked Mind offers a positive solution to this crucial issue. Annie Grace walks readers through the effects of alcohol on the body using the latest science, and reveals the cultural factors that play a role in how much we consume. Filled with surprising facts about why we drink, this eye-opening book is a must-read for anyone who drinks – it will change your outlook on alcohol, and help you to live a healthier life with less drinking.
Meera Lee Patel
From the bestselling author of Start Where You Are, this artistic and inspirational journal allows users to reflect on the deepest parts of their life. A lovely mix of personal anecdotes, inspirational quotes, questions, and stunning watercolor images, My Friend Fear demonstrates how fear can lead to great change and new opportunities, reminding us to always find magic in the unknown.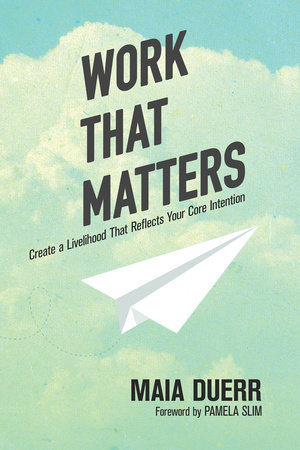 Work That Matters
Maia Duerr
So many millennials feel trapped in dead-end jobs just to pay the bills every month. This leads to lack of meaning in our lives, and a sense of worthlessness that cannot be extinguished. Author and meditator Maia Duerr journeyed through several professions before she finally found work that was deeply fulfilling and meaningful to her. In this book, Maia walks readers through the process that can lead to positive change in their careers, and offers the tools needed to create joyful work that embodies who you are.
Carrie Kerpen
This uplifting and empowering career guide features advice from 50 high-profile women on how to succeed in the workplace and attain the dream career you've always wanted. CEO of Likeable Media and popular podcast host Carrie Kerpen shares the lessons she's learned from her career, and the lessons of other powerful women, to help young women everywhere make their aspirations a reality.
Text, Don't Call
INFJoe
This illustrated guide to the introverted life is humorous, informative, and helpful all at the same time. There are still many misconceptions about introverts: They're shy, anti-social, single, and are all cat people. INFJoe, the cartoon persona of artist and introvert Aaron Caycedo-Kimura, is here to clear the confusion for introverts everywhere. Filled with comic book style illustrations, this book demonstrates what it really means to be introverted, and provides tips on surviving at parties and in the workplace.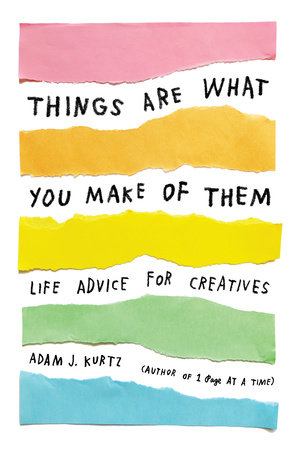 Things Are What You Make of Them
Adam J. Kurtz
This book will inspire anyone who has an artistic heart. From the creative mind of designer Adam J. Kurtz comes this handwritten and heartfelt book that serves to empower all kinds of artists. Tear-and-share pages are perfect for displaying important pages or to pass a bit of advice on to someone else who needs it. This vibrant book will be a life-changer for writers, artists, entrepreneurs, and anyone else who challenges the norm by being creative.