How school, academic, and public libraries are testing virtual reality in their communities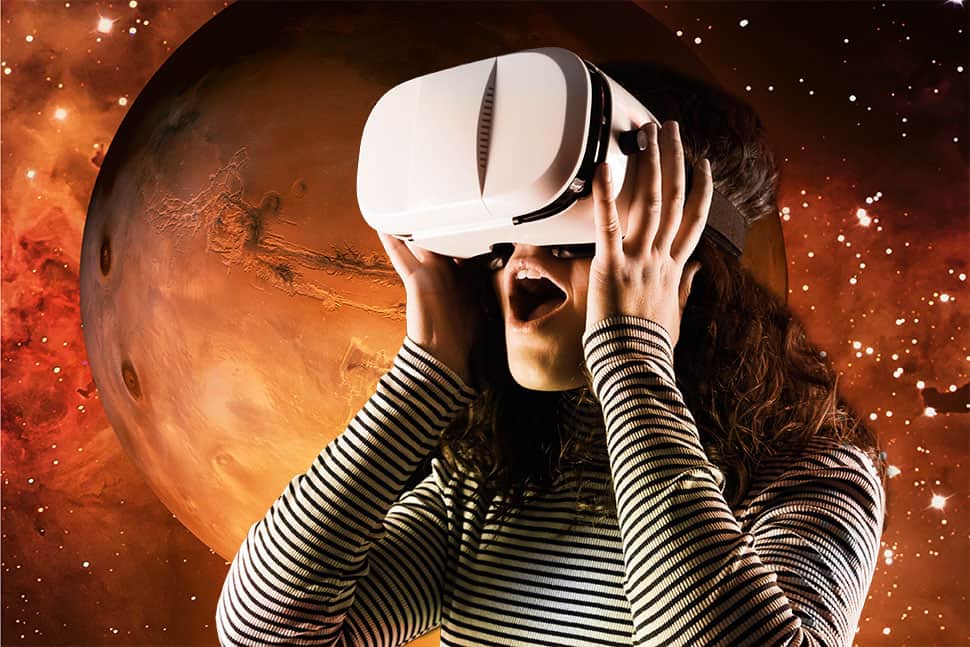 In the past several years, virtual reality (VR) technology has finally begun to fulfill what had long been promised. Traditional VR, which creates environments that allow people to be "present" in an alternative environment, has been advanced by offerings from Oculus, Sony, Google, and Samsung. At the same time, products like Google's Cardboard have led the growth of 360-degree video that captures an entire scene in which the viewer can look up, down, and around. Instead of just games and entertainment, VR content is exploding with news, information, and educational content.
Throughout this period of growth and expansion, libraries and librarians have once again demonstrated their adaptability to new information formats and user needs with moves that reflect the various directions VR has moved. Whether it is classroom use of Google Expeditions, new educational spaces and lending programs on academic campuses, or a demonstrated commitment to equitable access to this new technology in public libraries, librarians have taken on VR as a new way to engage their users.
In the months and years ahead, library professionals will likely need to consider how VR and 360-degree video fit into their commitments to acquire and organize information, make the informational content of this technology available for reference and citation, and empower users to be both media consumers and creators. For now, … libraries and librarians are showing how they can innovate with this latest trend in media and information.
____________________________________________________________________________________________