2017 was the year that television adaptations become at least as good as film adaptations. And why not? In many ways, TV is an ideal medium for bringing books to screen, for the episodic format enables us to to dig deep without throwing babies out with the bathwater. Many of the year's strongest TV adaptations strayed from their source material in fascinating ways, and this was how it should be. A book worth its salt deserves a reincarnation that honors its essence as well as its new medium.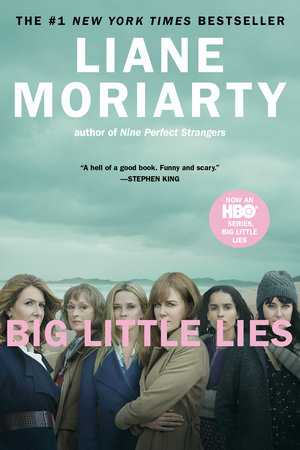 Liane Moriarty
#10. "BIG LITTLE LIES"
It's been confirmed that the HBO series based on Liane Moriarty's best-seller has been picked up for a second season, and while not everyone is convinced there's more story to tell, fans of the beachside psychological thriller are ecstatic. In addition to its central whodunnit, the HBO series spearheaded by Jean-Marc Vallée ("Wild") investigates all kinds of excellent questions about female communities and competition–perhaps because stars Reese Witherspoon and Nicole Kidman took an active hand in producing as well.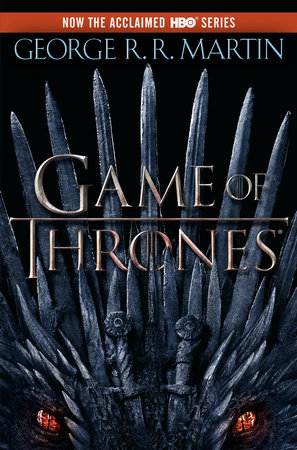 A Song of Ice and Fire: Book One
George R. R. Martin
#9. "GAME OF THRONES"
I can't pretend that HBO's megapopular adaptation of George R. R. Martin's fantasy book series is my favorite cup of tea— the sexual politics leave something to be desired–but neither can I deny its spectacular wallop. This seventh season is as steeped in gorgeous, blood-stained wintry visuals as ever, and ties up some plot points admirably.
Blair Tindall
#8. "MOZART IN THE JUNGLE"
Fewer than ever are watching Amazon's series about a fictional New York symphony, and that's a shame. This improvement on Blair Tindall's woe-is-me memoir stars Gael García Bernal in manic-pixie-dreamboy mode and offers a gimlet glimpse into classical music's rarified pleasures and economic disparities. As a bonus, much of Season 3 takes place in Italy at its absolute swooniest.
I Love Dick
Chris Kraus
#7. "I LOVE DICK"
Co-created by "Transparent" showrunner Jill Soloway, this outré Amazon series doesn't just expand upon Chris Kraus's experimental novel about disappointed creatives and obsessive love. It highlights the female gaze and desire in ways television has never seen before, with a optical splash that is an art installation unto itself.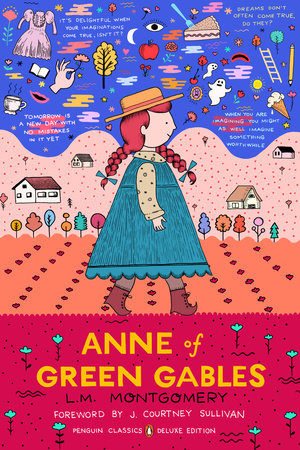 L. M. Montgomery
#6. "ANNE WITH AN E"
This post-modernist, PTSD-addled take on L.M. Montgomery's beloved young adult classic is created by "Breaking Bad" writer Moira Walley-Beckett and matches its red-headed orphan's "tragical, romantical" nature with windswept coastal landscapes and gritty backstories. Like our heroine, the bracing, smart Canadian import is more loveable than likeable, just what the 2017 doctor ordered.
John E. Douglas and Mark Olshaker
#5. "MINDHUNTER"
This Netflix series based on John E. Douglas and Mark Olshaker's true crime book may be set in 1977, but it's perfectly timed for this #metoo cultural moment. Created by David Fincher and starring Jonathan Groff and Holt McCallany in a classic buddy-cop pairing, the show zooms in on the FBI's discovery of serial killers just as women's liberation was being mainstreamed. Sharp-toothed and soft-eyed, it forsakes the genre's standard female objectification to place the full spectrum of sexism and male sexuality under a microscope.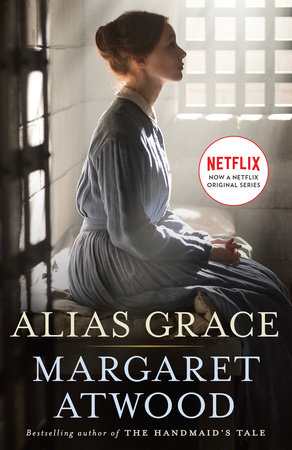 Margaret Atwood
#4. "ALIAS GRACE"
Margaret Atwood's books may not necessarily translate well to the big screen, but the feminist Canadian author is having her moment in terms of TV adaptations. Based on the true story of an Irish-born servant accused of killing her male employer and his housekeeper mistress, this one comes with stunning feminist credentials of its own: screenwriter Sarah Polley, director Mary Harron, and the unflinching Sarah Gadon in the titular role. Adapted from Atwood's 1996 novel and set in 1840s Canada, it offers insight into the intersection of gender, sex, and class that still applies today. "Guilty until proven innocent," indeed.
Neil Gaiman
#3. "AMERICAN GODS"
The long-anticipated adaptation of Neil Gaman's 2001 novel finally hit STARZ this year, and lo! it was worth the wait. Part social commentary, part fantasy series, it's set in a (slightly) alternative America in which slaves and refugees bring individual gods who take myriad, technologically savvy forms. Co-created by "Hannibal" showrunner Bryan Fuller (oh my!) and starring such character actor luminaries as Ian MacShane as Odin, it's as psychedelic as it is psychological, and defies us to resist its lessons, let alone describe it coherently.
Tom Perrotta
#2. "THE LEFTOVERS"
Based on Tom Perrotta's spare, philosophically interrogative novel in which two percent of the population has suddenly disappeared, this HBO series may be co-created by the author along with "Lost" showrunner Damon Lindelof, but it ventures into places never covered in the book. At times David Lynch-like, at times wryly comic, at times a mystery cop thriller, at times existentialist sci-fi, the brilliant show costars Regina King, Justin Theroux, Ann Dowd, and Amy Brenneman, and reimagines continents, decades, and worlds. This third and final season offers a looking glass we may never glimpse anywhere else.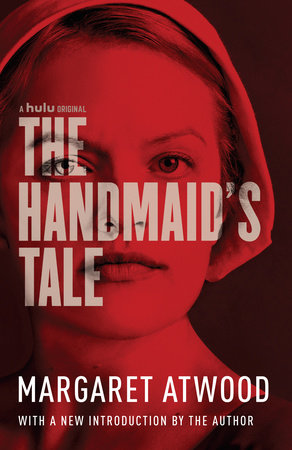 Margaret Atwood
#1. "THE HANDMAID'S TALE"
Hulu's most talked-about series updates Margaret Atwood's beloved dystopian feminist novel without sacrificing any of its impact. As the book is written, Gilead, the uber-conservative religious nation that supplants the United States of America, is all-white. But making an all-white television show in this day and age, even to demonstrate extreme racism, would be deeply problematic; the last thing we need right now is the visual normalization of an Aryan nation. Instead, showrunner Bruce Miller's "slightly futuristic," racially integrated Greater Boston keeps its focus on the erosion of women's rights – an issue that becomes more relevant by the day (not that racism does not). Produced by and starring Elisabeth Moss, this is 2017 television's most powerful testament.