Horror books have been part of the literary world for years, but it seems like horror — in all its mediums — has been on the upswing in recent times. Maybe people are realizing just how satisfying it is to settle into a scary story, feel the rush of adrenaline, and then close the book, turn off the movie, or walk away from that haunted house at the end. To help you on your own hair-raising journey, we've put together a list of the one hundred best horror books of all time. What was our criteria? The staffers here at Unbound Worlds loved these books, and we think they deserve a place on the list — that's pretty much it. You would think with one hundred picks, we would hit all your favorites, but it turns out that there are A LOT of good horror stories out there. So, we hope you find some of faves here, but that you also discover some new-to-you books to add to your list. Now get reading!
Note: This list is organized alphabetically.
1.–10.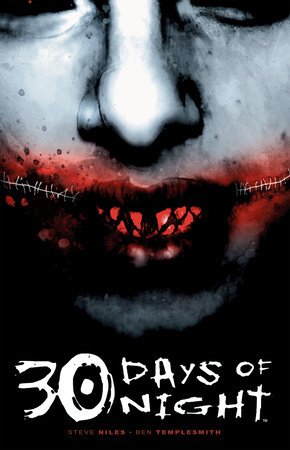 30 Days Of Night
STEVE NILES
Vampires take advantage of the dark arctic winter to feed without fear on the unsuspecting denizens of small Alaskan town in this bleak comic miniseries. Ben Templesmith provides the gory illustrations that bring the human resident's terror to life as they're forced to hide from the seemingly unstoppable invaders.
— Samantha
Anna Dressed in Blood
KENDARE BLAKE
The son of an exorcist has inherited the craft, and when he hears local lore of a murderous ghost called Anna Dressed in Blood, he heads off to slay her—but though Anna kills anyone who walks into her haunted Victorian home, she decides to spare him. Blake's ghost hunter-meets-bloodthirsty ghost story was one of NPR's Top 5 Young Adult Novels of 2011.
— Feliza
At the Mountains of Madness
H. P. LOVECRAFT
It's virtually impossible to discuss modern horror without mention of H.P. Lovecraft. The brand of cosmic horror he created – one premised on the inconsequentiality of man in the face of otherworldly beings of unimaginable power – has influenced countless authors who follow in his considerable wake. At the Mountains of Madness serves as ground zero for much of the mythos Lovecraft created and centers around an arctic expedition gone horribly wrong after the discovery of a lost extraterrestrial race known as Elder Things. Unfortunately, no discussion of Lovecraft should be had without acknowledging his particularly virulent xenophobia, racism, and adherence to white supremacy.
— Keith
The Bad Seed
WILLIAM MARCH
Originally published in 1954, The Bad Seed was an instant bestseller and finalist for the National Book Award. It's eerily plausible and a wholly disturbing portrait of a seemingly innocent little girl named Rhoda, who always seems to be at the center of terrible accidents. Her mother's realization that Rhoda may actually be the cause of the so-called accidents – and her own potential hand in that – sits at the novel's controversial and unsettling center. The Bad Seed implacably builds toward its shocking climax in a way that few other similar novels have matched.
— Keith
Beloved
TONI MORRISON
It's difficult the crushing emotional weight and deep-seated sense of dread that comes with each page of Toni Morrison's Pulitzer Prize winner. At its base, Beloved is a classic ghost story centering around a former slave beset by otherworldly torments tied to a long-buried and horrifying secret. In a larger sense, it is an examination of guilt, the lengths desperation can push an individual, and the psychological trauma of slavery. Beloved is a novel of singular and devastating power.
Bird Box
JOSH MALERMAN
Arguably my favorite book on this list. Josh Malerman burst onto the scene in 2014 with a debut novel as innovative as it is terrifying. Something has arrived – no one knows what, exactly, since those who see it are driven to near-immediate suicidal insanity. The collapse of society is instantaneous, with small groups of survivors ekeing out a blindfolded existence where they can, and Malorie, pregnant, finding herself stuck in a safehouse with a group of strangers, must navigate the dangers both outside and within. Look for the Netflix adaptation starring Sandra Bullock coming later this year.
— Emily
The Bloody Chamber
ANGELA CARTER
Shirley Jackson gets a lot of (well-deserved) love and respect these days as a major talent in midcentury horror and mystery, but we should spare a thought for the criminally underappreciated Angela Carter. The Bloody Chamber is her best-known work and a natural starting point: a collection of unsettling fairy tale retellings that highlight women's rage, sexuality, and the often-monstrous nature of love and desire. The titular story is based on the traditional French folktale of "Bluebeard;" other stories in the collection draw from "Beauty and the Beast," "Puss in Boots," "Sleeping Beauty," and "Little Red Riding Hood." These tales vary in length and tone, but you can count on Gothic elements, body horror, and strong, unflinching female characters throughout.
— Emily
Books of Blood
CLIVE BARKER
Clive Barker's particular brand of wholly bleak horror positioned him as one of contemporary horror's most influential voices. It all began with the Books of Blood, a six volume collection of short stories. The first volume garnered a World Fantasy Award and laid the template for Barker's style – tales of everyday people caught up in horrifying and unapologetically grotesque situations far beyond their control. If you've never experienced Clive Barker, this is the place to start.
— Keith
Broken Monsters
LAUREN BEUKES
Broken Monsters is a piece of genre-bending horror set against a backdrop of urban decay in the struggling city of Detroit. It's a tense and deeply creepy thriller tinged with dark humor. When Detective Gabriella Versado is called to an abandoned warehouse she is shocked to discover a body that is half boy and half deer somehow fused together. What follows is a volatile search for a deranged and ingenious criminal mastermind hellbent on remaking a broken world.
— Keith
The Call of Cthulhu and Other Weird Stories
H. P. LOVECRAFT
A detective tale turned horror story, "The Call of Cthulhu" follows an investigator who is unwittingly pulled into an underworld of forbidden cults, madness, and horrors at sea. A snapshot of a world on the edge of chaos, this tale illustrates the pan-psychic horror of Lovecraft's ancient gods better than any other tale he wrote, and gives the reader a taste of what is to come when The Stars Are Right.
— Matt
11.–20.
Carmilla
J. SHERIDAN LE FANU
Pre-dating Dracula by twenty-six years, this story of an isolated young woman who becomes entranced by a female vampire is a Gothic classic that remains one of the most influential vampire stories of all time. Le Fanu's novel is absolutely worth a contemporary read.
— Feliza
Carrie
STEPHEN KING
There are many incredible Stephen King novels, but Carriewas his first and remains my favorite. The best part is that the true horror of the novel isn't what Carrie can do – it's what she endured before it finally overwhelmed her. And it has the added bonus of the most memorable dance scene of all time.
— Feliza
Carrion Comfort
DAN SIMMONS
Amid his eclectic bibliography – one that ranges from award-winning fantasy to historical fiction – Dan Simmons' often brilliant horror efforts can sometimes be overlooked. Of the various thrillers under his belt, Carrion Comfort is arguably the best. It is an epic, genre-bending struggle between good and evil that spans decades and continents. Carrion Comfort centers around Saul Laski, a Jewish man who survives the Holocaust, only to discover an ancient evil – a secret society that has quietly been manipulating human history through the ability to psychically control individuals and push them toward acts of unspeakable violence.
— Keith
The Case Against Satan
RAY RUSSELL
Two priests are called in to examine a girl who might be possessed by the devil. The Exorcist, right? Nope, it's Ray Russell's The Case Against Satan, a novel of theological horror that beat William Peter Blatty's book to print by eight years. The Case Against Satan is as much the story of a crisis of faith as it is a supernatural tale, and readers looking for a nuanced take on both should give it a try.
— Matt
The Changeling
VICTOR LAVALLE
Apollo Kagwa's excitement to become the father he never had to his own newborn son transforms into a parent's worst nightmare when his wife and child are torn away — and Apollo becomes determined to bring them back. LaValle brings a piece of classic Western European folkloreto the modern day, a cautionary fairy tale and a stunningly creepy horror story all in one.
— Feliza
Come Closer
SARA GRAN
At some point in your life, you've likely done something – and then forgotten about it later. So begins Sara Gran's odd and eerie novel, Come Closer, as she's called in to her boss's office to explain a series of quite offensive insults written on a report she submitted to him. Later that night, a quiet but persistent tapping is heard throughout her and her husband's home. What follows is a series of events that will keep you up late at night, turning page after page as the dread sinks into your bones.
— Kristin
Coraline
NEIL GAIMAN
The author of American Gods and Neverwhere felt there wasn't enough horror stories for children so he penned Coraline, which tends to delight kids and deeply unnerve their parents. The title character discovers there's another, seemingly better version of her mother but living with her forever would come with a terrible cost.
— Samantha
The Croning
LAIRD BARRON
One of the foremost masters of the modern cosmic horror story, Laird Barron picked up where Lovecraft left off. While the latter is clearly an influence, Barron put Cthulhu and his ilk aside to create his own mythos of hungry alien gods and their servitors. The Croning introduces it by way of the story of a man who marries into a very peculiar family. How well do you really know your in-laws? How well do you want to know them?
— Matt
The Damned Highway
NICK MAMATAS, VARIOUS ARTISTS
We know that Richard M. Nixon's presidency was kind of a nightmare, but things could have been worse — much worse. This brilliant homage to the works of both Hunter S. Thompson and H. P. Lovecraft follows a gonzo journalist on a long, strange trip to Arkham, Massachusetts. This journey full of fear and loathing reveals a horrifying truth to our intrepid reporter: Nixon is a high ranking acolyte of the cult of Cthulhu. Is it too late to save America?
— Matt
The Devil in Silver
VICTOR LAVALLE
Following a run-in with the police, a regular working guy named Pepper finds himself committed to a psychiatric hospital. His rebellious nature gets him in trouble with the staff and many of the patients alike, some of whom believe that a monsters stalks the hospital's halls. Pepper dismisses their stories at first, but that changes the night he sees the thing for himself. Now Pepper has a choice between going along with the program, or doing something about a terror the staff seems all too willing to ignore.
— Matt
21.–30.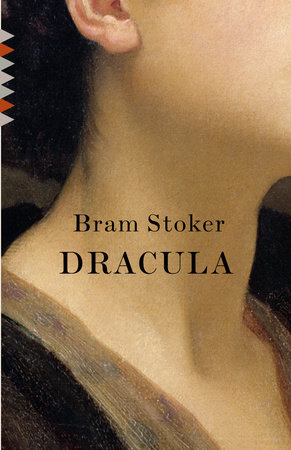 Dracula
BRAM STOKER
It's been well over a century since its publication, but this novel has lost none of its bite. Dracula is the definitive vampire tale, but it's so much more than that, too. It's a story of modern technology versus ancient superstition, Victorian mores versus barely sublimated sexuality… the list goes on and on. If you've never read Dracula, then it's probably time you should.
— Matt
Drawing Blood
POPPY Z. BRITE
Trevor McGee had a rough childhood, you could say — when he was just five years old, he woke up one morning to find that his father had murdered his mother and his younger brother, and then hanged himself. Twenty years later, McGee returns to the house he grew up in, but it seems the demons that drove his father to insanity may not have left…
— Haley
Dread Nation
JUSTINA IRELAND
When the dead rise on the battlefields at Gettysburg, the American Civil War is derailed as the nation scrambles to protect itself, deciding to sacrifice children it deems expendable in the war on the undead. This subversive alternate history has horrors that abound — horrors that aren't all of the undead variety.
— Feliza
The Drowning Girl
CAITLIN R. KIERNAN
Caitlin R. Kiernan is an expert at incorporating mental illness into her books in a sensitive, non-sensational way. She's also masterful when it comes to the art of sustaining the strange and surreal and frightening and atmospheric for the full length of a novel. The Drowning Girl is part ghost story, part character study, part… something else, and is absolutely not to be missed.
— Emily
The Exorcist
WILLIAM PETER BLATTY
The Exorcist landed like a bomb drop when it was first published in 1971. This deeply unsettling examination of a child's demonic possession was allegedly inspired by real-life possession. It is a classic slow-burn, building from seemingly benign family drama to a terrifying crescendo of possession and sacrifice. It is truly a literary landmark – raw, profane, and with a fascinating air of both plausibility and authority. If you've only seen the classic film, do yourself a favor and pick up the novel that inspired it.
— Keith
Feed
MIRA GRANT
Most zombie stories are concerned with the rise of the undead or how humans get by in the immediate aftermath, but Feed is set decades after a plague devastates humanity allowing Grant to provide perspective on how such an event would impact politics and journalism. When the undead have become an accepted fact of American life, they become just another tool to get and maintain power.
— Samantha
Fever Dream
SAMANTA SCHWEBLIN; TRANSLATED BY MEGAN MCDOWELL
Samanta Shweblin's Fever Dream is an unsettling nightmare that will haunt you for days. While Amanda lies dying in bed, the child David — not her child — sits beside her, questioning her to find out "the exact moment when the worms come into being." What follows is an urgent, twisted tale of ghosts and souls, toxins, and the desperate lengths that family will go for each other.
— Haley
Fiend
PETER STENSON
Peter Stenson's Fiend is a zombie apocalypse novel unlike any you've ever read before. The protagonists are crystal meth junkies whose habit immunized them against a mysterious something that turned the rest of the world into zombies. Now, scoring more meth has become a matter of life and (un)death. Author Peter Stenson dealt with a meth habit in his past, and knows as good as anyone the damage the drug can do. Fiend is as good a metaphor for addiction as anything I've ever read.
— Matt
The Fifth Child
DORIS LESSING
This contemporary Gothic horror story is set in late 1960s England and centers on a baby named Ben who is born to Harriet and David Lovatt, the happy parents of four other children. Gruesomely goblin-like in appearance, insatiably hungry, abnormally strong, and incredibly violent, Ben is not your typical infant – not by a long shot. As he grows older, Ben's parents grow increasingly fearful of his outbursts. Deemed a dangerous monster who will never be accepted anywhere, they exile him to an institution where he suffers alone. A meditation on humanity and parenthood, this book will haunt you until the last page.
— Jessica
Fledgling
OCTAVIA E. BUTLER
Just about every Octavia Butler work is a horror story on some level, but Fledgling's tale of Shori, by appearance a young Black girl with severe amnesia and in reality a vampire genetically modified to survive in sunlight, explores ignorance, bigotry, and the horror wrought by humans themselves with a timelessness that remains relevant today.
— Feliza
31.–40.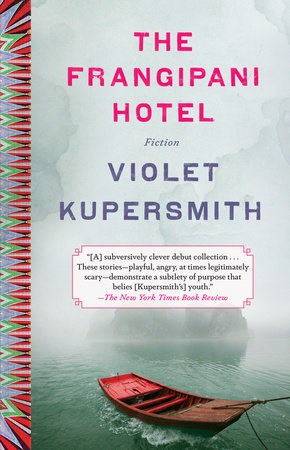 The Frangipani Hotel
VIOLET KUPERSMITH
The Frangipani Hotel is a lyrical and thought-provoking collection of ghost stories that delve into the painful legacy of the Vietnam War. In these tales, the past is often intruding on the present, and the supernatural is always just around the corner. This is the perfect book to curl up with on a rainy day for a little spooky introspection.
— Haley
Frankenstein
MARY SHELLEY
The power of a novel can be seen in its longevity. Frankenstein is powerful indeed. While it has long been considered one of the first science fiction works, it also features terrifying ideas of the macabre and horrific, posing questions about life and death and life again.
— Shawn
Frankenstein in Baghdad
AHMED SAADAWI
A finalist for the Booker Prize, Frankenstein in Baghdadreimagines Mary Shelley's genre-defining tale in American-occupied Baghdad, where bombings are a daily occurrence and the death toll climbs astronomically. Hadi, a local eccentric, collects body parts from the city streets and stitches them together, intending the finished creation as a political statement, an outcry against the wasteful death that surrounds him. But when the creation disappears and a wave of horrific murders sweeps Baghdad, Hadi realizes that he's created something much darker.
— Emily
From Hell
ALAN MOORE
The author of V for Vendetta and Watchmen turns to the mystery of Jack the Ripper in this graphic novel illustrated by Eddie Campbell. Their version of Victorian London features secret societies, magic, royal intrigue, amoral doctors and a dogged investigator looking for the truth. The kernels of truth amidst the dark fiction just make the work more horrifying.
— Samantha
Ghost Story
PETER STRAUB
Of all Peter Straub's novels, this sprawling tale may be his best. Part conspiracy-laden horror, part clever homage to "Night of the Living Dead", Ghost Story is a slow burn and atmospheric story that likely isn't what you expect it to be. The story follows a group of old men who call themselves the Chowder Society in a sleepy New York town. After the death of one of their number, the men are forced to reckon with a horrific accident that occurred years earlier and has haunted the men ever since.
— Keith
The Girl With All the Gifts
M. R. CAREY
The allure of this apocalyptic novel is the mystery surrounding Melanie. Who is she? What is she? Why does she have the abilities she has? The Girl With All the Gifts is a book I wish I could read for the first time over and over again.
— Feliza
The Good House
TANANARIVE DUE
The Good House had been in Angela's family for decades, but after her son Corey dies there, it takes her two years to return to the formerly beloved house. Dreadful things are happening in the town, however, and they may be tied to her son's death and the entity that Angela's grandmother fought long ago. This chilling story is so much more than a haunted house.
— Haley
Gothic Tales
ELIZABETH GASKELL
What horror list would be complete without Elizabeth Gaskell's Gothic Tales? In this weighty collection of spine-tingling stories, Gaskell weaves local lore with reworked fairy tales, social surrealism with a touch of Salem, threading in too the experiences of women in the 1800s. Here indeed is Elizabeth Gaskell at her spookiest.
— Kristin
The Grip of It
JAC JEMC
A young couple looking for a fresh start leaves their home in the city and buys a house in the country – but before long, strange things start happening. Oh, you've heard this one before? Trust me, you really haven't. If you loved House of Leaves, do not pass go: proceed immediately to your nearest bookstore and pick up this book. The Grip of It is more formally traditional than House of Leaves, but just as mind-bending and unsettling. It's also more character-focused, hewing closely to Julie and James, our protagonists, and tinged with body horror, as the eldritch stains on the walls of the house map themselves as bruises onto Julie's body.
— Emily
Hammers on Bone
CASSANDRA KHAW
The last decade has seen a host of young authors working to fix the Lovecraft mythos, exploring the most fascinating parts of his work and legacy while excising the racism and anti-Semitism that pervaded his writing. Cassandra Khaw is a standout here – her Persons Non Grata novellas meld noir and cosmic horror in a very appealing way. Private eye John Persons has been hired by a ten year-old to kill the boy's abusive stepfather, who, it just so happens, is not entirely human. But that's fine – neither is Persons. He's been around a long time, he's seen a lot of horrifying things, and he's sure as hell not afraid.
— Emily
41.–50.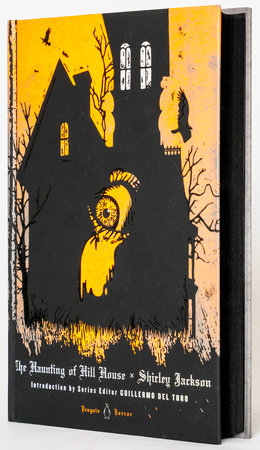 The Haunting of Hill House
SHIRLEY JACKSON
A parapsychologist looking for proof of the supernatural takes a group of young volunteers for a stay in Hill House, a creaky old mansion with a tragic history. Is the house really haunted? Jackson amps up the terror very slowly, and by the time you realize just what's going on, it's too late to leave. A masterpiece of subdued horror!
— Matt
A Head Full of Ghosts
PAUL TREMBLAY
A troubled family attracts the attention of a reality television production company when word gets around that their 14 year-old daughter may be possessed by the devil. She could be mentally ill, but financial strain and pressure from exploitative producers are pushing the rest of the family into morally questionable territory. Tremblay leaves it up to the reader to decide what's really going on.
Hell House
RICHARD MATHESON
Richard Matheson is likely best known for his short stories and his classic novel I am Legend. He also happened to write one of the most terrifying haunted house stories of the 20th century. It centers around a group of researchers tasked by a dying millionaire to investigate the potential for life after death. To do so, they spend one night in the infamous Belasco House, allegedly the most haunted house in the world. There's something sinister operating within the house and its macabre influence slowly pulls the team closer and closer to madness.
— Keith
The Turn of the Screw
HENRY JAMES
The Turn of the Screw is on practically everyone's list of favorite ghost stories, and it damned well deserves it. The story of a governess hired to look after the niece and nephew of a wealthy man, The Turn of the Screw seems at first to be a classic Gothic horror set-up, but there's a lot more going on than it seems. James never makes it entirely clear whether the governess is experiencing something supernatural or is mentally ill, and people are still arguing about it to this day.
— Matt
Her Body and Other Parties
CARMEN MARIA MACHADO
Carmen Maria Machado's first story collection debuted in 2017 to near-universal acclaim, and for good reason: the stories here meld and dissect genres without ever sacrificing entertainment and effectiveness. Here you'll find a new take on the classic creepy green ribbon story, a disorienting tale about a woman at a writing workshop, and an inspired novella that reimagines Law & Order: SVU as a much darker and creepier show.
— Emily
Her Fearful Symmetry
AUDREY NIFFENEGGER
The author of The Time Traveler's Wife pens a ghost story that starts with the classic trope of twin sisters learning they've inherited property from their eccentric aunt but they have to live there before they can claim the inheritance. Of course that mysterious relative is haunting the premises, and the twins find themselves divided between helping the living residents of the London apartment building and being manipulated by the dead.
— Samantha
Hex
THOMAS OLDE HEUVELT
This is, hands down, one of the scariest, most messed up books I've ever read. This is a horror novel that Goes There. No one is safe and there's no happy ending. But if you're a horror junkie with a strong stomach, you can't miss this book. Those born in Black Spring are born under a curse, and those who move there find themselves unable to leave. Black Spring has a secret, and she's angry – and deadly. The Black Rock Witch, her eyes and mouth sewn shut, roams the town, and rules it. But what happens when a group of teenagers decide to tell the world about her?
— Emily
The Historian
ELIZABETH KOSTOVA
There is some knowledge that is dangerous to discover in Elizabeth Kostova's debut novel, which follows a young woman trying to find her father by retracing his travels through Eastern Europe researching the legend of Dracula, but also contains parallel narratives of scholars chasing that same figure over a span of decades. Rich in history and vampire mythology, the novel spins a chilling and tragic tale from one of history's most famous monsters.
— Samantha
Horrorstor
GRADY HENDRIX
It's somewhat rare for something as overdone as a haunted house story to both surprise and scare me, but Grady Hendrix pulled that off. Horrorstor deftly leans into the tropes of the genre in some ingenious ways by setting his traditional haunted house tale in an IKEA like-furniture store called Orsk. With a bit of knowing humor and some genuine frights, Horrorstor is both unexpectedly clever and surprisingly gruesome.
— Keith
House of Leaves
MARK Z. DANIELEWSKI
It's likely you've never read a novel quite like House of Leaves, Mark Z. Danielewski's startlingly original debut. It is an epistolary novel. It is a story within a story (within a story). It's a haunted house tale. But more than any of that, it is a literally labyrinthine reading experience all centering around the central conceit of a house that is vastly larger on the inside than it appears from the outside. House of Leaves is claustrophobic, unnerving, and entirely original.
— Keith
51.–60.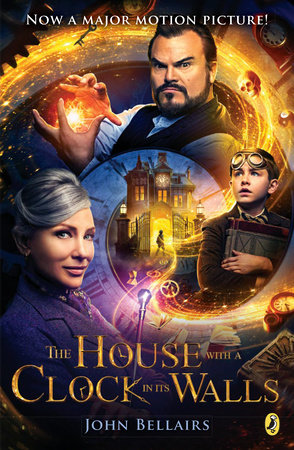 The House with a Clock in Its Walls
JOHN BELLAIRS
With a film adaptation just released, there's no better time to check out John Bellairs' Gothic horror story about a young boy learning magic from his uncle while becoming embroiled in an old fight against an enemy who threatens not just his family but the world.
— Samantha
The Hunger
ALMA KATSU
Alma Katsu's standalone historical horror novel based on the true story of the Donner Party is a treasure. Drawing on werewolf tales, Wendigo folklore, and more, Katsu manages to create a sense of strangling claustrophobia in the doomed wagon train, even as it crosses expansive prairies. The interpersonal dynamics within the wagon party are key here too – power struggles among the travelers, suspicion cast on beautiful, quiet Tamsen Donner, and personal secrets that were meant to be left back east. Add in monstrously hungry creatures lurking just beyond the firelight, and you've got an absolutely gripping tale.
— Emily
I Am Legend
RICHARD MATHESON
Published in 1954, this is one of the most important stories that helped create our current zombie/vampire craze, all set in an end-of-world scenario. But it perhaps best excels as an example of human loneliness and in that pyschology lies its true horror. It helps it is better than all of its movie adaptations combined too!
— Shawn
Interview with the Vampire
ANNE RICE
Serving as the canon for modern vampire mythology, Anne Rice's debut novel uses the rich settings of New Orleans and Paris to tell a tale of loss, desire and the price of immortality. Framed as the vampire Louis telling his tale to a young reporter, the novel would go on to serve as the launch of a wildly popular gothic horror series and the basis for a fantastic adaptation starring Brad Pitt and Val Kilmer.
— Samantha
It
STEPHEN KING
I've written before about my love for Stephen King's It and why I consider it the author's best. More than any other of his works, It is just quintessentially Stephen King. It is a sprawling doorstop of a novel that leans heavily into the macabre-tinged nostalgia that underpins so many of King's novels. There's the deep and occasionally grotesque history of Derry, Maine. There are the snapshot side-stories and the incredibly well-drawn main cast. And of course, one of Stephen King's most iconic horrors in Pennywise the Dancing Clown. King once described it as his final exam on horror. Fortunately for all us, he aced it.
— Keith
John Dies at the End
DAVID WONG
Originally published as a web serial, Wong's novel features demonic drugs, world hopping and ghosts in a bizarre but fun tale of what might happen if a pair of slackers found themselves responsible for saving the world.
— Samantha
The Last Werewolf
GLEN DUNCAN
Werewolf Jacob Marlowe has spent the last two centuries chasing what pleasures he can between moonlit murder sprees, and now he's ready to call it a night. He's got a plan to commit suicide by monster hunter, but there are a few loose ends he needs to wrap up first. This wonderfully urbane yet unflinchingly gruesome novel does for werewolves what Interview with the Vampire did for vampires, but be warned: It isn't for the faint of heart.
— Matt
The Lesser Dead
CHRISTOPHER BUEHLMAN
The Lesser Dead is one of the most brutal vampire stories that I've ever read. Set in seventies New York, it's the story of a perpetually adolescent bloodsucker and a clan of monsters who make their home in the city's subway system. There's absolutely nothing good or redeeming about these creatures, either. They're unabashed killers who have nothing to fear… until they do. If there's something to take away from this book, it's that even monsters have their monsters.
— Matt
Let the Right One In
JOHN AJVIDE LINDQVIST
This Swedish thriller begins with what appears to be a ritual murder in a nice, quiet suburb and a lonely boy who believes the murder is karmic retribution for the teenage victim's bullying ways. Let the Right One In is a chilling interpretation of vampire lore and an examination of the bonds built between lonely people.
— Feliza
The Library at Mount Char
SCOTT HAWKINS
When Caroline was a girl, she and several other American children were taken in by Father, taught ancient secrets in his library and given access to some of his power. When Father goes missing, a whole cosmos of mysteries and monsters spills out into the normal world, vying for control of what Father has left behind. What follows is simultaneously horrific and humane, a gripping and beautiful story of ancient powers and one young woman figuring out what it means to be human — and if she wants it, anyway.
— Jaime
61.–70.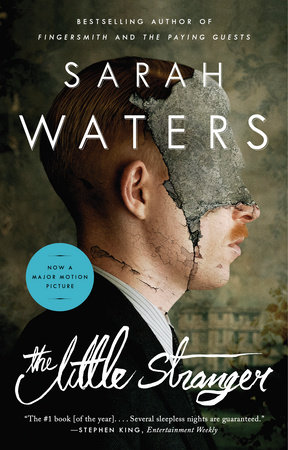 The Little Stranger
SARAH WATERS
Sarah Waters' The Little Stranger is an homage to classic Gothic horror. Its finely cultivated sense of mounting fear and keen sense of haunting and claustrophobic atmosphere make this one of the best horror novels of the last decade. Set in a crumbling Georgian mansion, The Little Stranger places readers in the shoes of a man named Dr. Faraday as he attempts to unravel a potentially supernatural mystery – one that could have deep ties to his own history.
— Keith
Lovecraft Country
MATT RUFF
Lovecraft Country marries an incredibly sensitive depiction of the mid-century American Black experience, full of characters are richly drawn with complex inner lives and motivations, with Lovecraft's inescapable mythos and legacy. More of a series of interlinked stories than a novel, this is a beautiful, joyous, smart book written with empathy, respect, and scares aplenty.
— Emily
Maplecroft
CHERIE PRIEST
Take a bit of historical fantasy, an infamous real-life murder, a bit of the Gothic supernatural, and a dose of Lovecraftian mythos and you end up with Cherie Priest's Maplecroft. The first book in The Borden Dispatches picks up the story of Lizzie Borden who, although still suspected of the murder of her parents, has moved into the seaside mansion of Maplecroft. But, a malevolent evil emanating from the depths of the ocean begins to plague the nearby community.
— Keith
Meddling Kids
EDGAR CANTERO
Over a decade after solving their final case in a small mining town, the surviving members of the Blyton Summer Detective Club return to investigate—and face—the old mansion that continues to haunt them in adulthood, only to discover something not even remotely like a man in a rubber mask. Lovecraft meets Scooby-Doo in Cantero's horror standalone that reads a bit like Stranger Things set ten years after the first encounter.
— Feliza
Minion
L.A. BANKS
This is the first book in L.A. Banks' incredibly popular Vampire Huntress series, and if you haven't read it yet, you'll soon see why it's so well-loved. Minion follows the story of Damali Richards, a woman who creates music by day and hunts vampires and the creatures of darkness by night. If you're a fan of "Buffy the Vampire Slayer" or Laurell K. Hamilton's Anita Blake series, these are the books to pick up next.
— Haley
The Missing
SARAH LANGAN
While Sarah Langan's debut, The Keeper, was surprisingly self-assured and well-worth a read, The Missing is where she really comes into her own. Building out of the events of The Keeper, The Missing shifts the focus from the community of Bedford to its affluent neighbor Corpus Christi. The town of Corpus Christi was largely untouched by the devastation of Bedford, but unfortunately that all changes when a deadly virus is unearthed and turns the infected into ravenous cannibalistic monsters. It's equal parts gruesome and cerebral, and well worth a read.
— Keith
Mongrels
STEPHEN GRAHAM JONES
Most kids can't wait to be grownups. The young protagonist of Mongrels can't wait to become a werewolf. The nameless narrator comes from a long family line of lycanthropes — drifters and killers, mostly — but not everyone inherits the gift. Time is ticking for the would-be werewolf, and unless he changes sometime soon, he'll be destined to be a human being forever. Not that this stops him from the family business of wandering the nation's highways in search of fresh prey.
— Matt
Mr. Shivers
ROBERT JACKSON BENNETT
Robert Jackson Bennett can be difficult to categorize – his works fall somewhere on a spectrum that runs from speculative fiction to New Weird. His debut novel, Mr. Shivers, is part supernatural horror and part cerebral thriller underpinned by a healthy dose of Gothic and Americana. The story follows a man's search for his family's killer, the enigmatic Mr. Shivers, across America during the Great Depression. It's Stephen King or China Miéville by way of John Steinbeck.
— Keith
Night Film
MARISHA PESSL
Night Film is the sort of novel that lingers long after the final page. It is a gripping puzzle-box of a novel that's as clever as it is haunting. The novel centers around a journalist named Scott McGrath who becomes obsessed with the bizarre death of troubled young girl, the daughter of an infamous and reclusive horror filmmaker. McGrath is pulled into a twisting and surreal mystery that is much darker – and deadlier – than he could have imagined.
— Keith
NOS4A2
JOE HILL
Joe Hill made a name himself with Heart-Shaped Box and Horns, but with NOS4A2 he showed that he is every bit his famous father's storytelling equal and may well outpace papa King in the imagination department. NOS4A2 (as in "Nosferatu") may have started from the kernel of a vampire story but quickly proves much more than that. It centers on a woman capable of bursting through barriers between worlds who finds herself in the sights of Charlie Manx, a supernatural predator with a similar ability, who preys on children and feeds on their essences. If you aren't already a Joe Hill fan, you will be after this.
— Keith
71.–80.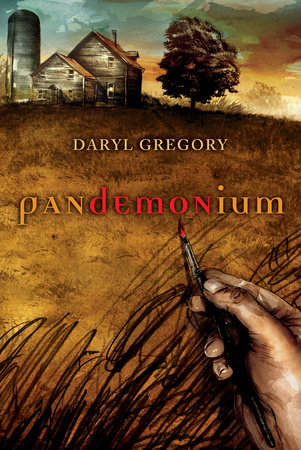 Pandemonium
DARYL GREGORY
With his debut novel, Daryl Gregory puts a new spin on the possession subgenre by imagining an alternate timeline where random possessions have routinely occurred since the 1950s. A cadre of demons possess an individual, wreak havoc, then jump to a new host. Del Pierce was possessed as a boy and believed he was exorcised. Years later, he realizes the demon remains and desperately wants control. What follows is a terrifying page-turner that's equal parts pop culture and pathos; Pandemonium is one of the more original horror novels in recent memory.
— Keith
Parasite Eve
HIDEAKI SENA
This Japanese novel about a doctor obsessed with reincarnating his wife is absolutely chilling — in part because it's a biological horror story written by a microbiologist.
— Feliza
The Passage
JUSTIN CRONIN
A fine example of taking a long-standing horror trope and creating something wholly new. Cronin takes vampires and introduces them in a world-ending scenario that rivals Stephen King's The Stand in size and scope. Powerful characterizations alongside fantastic prose. Can't recommend enough.
— Shawn
Psycho
ROBERT BLOCH
While Alfred Hitchcock's seminal adaptation tends to get most of the attention, Robert Bloch's 1959 thriller is, in some ways, more terrifying and suspenseful. For one, Hitchcock and Anthony Perkins created a largely different take on Norman Bates. Bloch's version of Bates was middle aged, overweight, and more visibly unstable – there was something more inherently sinister and perverse in Bloch's conception of the character that adds a different color to the entire story. If you've only seen the Hitchcock's film, Bloch's novel proves an intriguingly different experience.
— Keith
Rebecca
DAPHNE DU MAURIER
Daphne Du Maurier's Rebecca is a landmark of Gothic suspense. It's a well-hewn blend of romance, obsession, and subtle horror. From its evocative first line ("Last night I dreamt I went to Manderley again") to the unnamed narrator's growing obsession with the mystery of the death of her husband's first wife, Rebecca is a stunning puzzle-box of a narrative that will keep you guessing until the final chilling moments. For bonus points, check out Alfred Hitchcock's Oscar-winning adaptation; it's arguably Hitchcock's best film.
— Keith
Ring
KOJI SUZUKI
After four teenagers suddenly lose their lives to heart failure, Asakawa — a determined journalist and uncle to one of the teenagers — doggedly tracks and investigates the circumstances that led to their incomprehensible and untimely deaths. His search leads him to a place of unimaginable horror as he stumbles upon a mysterious videotape that threatens anyone that dares to view it with death… unless an unspecified act is completed. Koji Suzuki's masterful story of terror and suspense has spawned adaptations in film, television, and print across the globe. Consider it a must-read of the horror genre.
— Ta-Tanisha
The Road
CORMAC MCCARTHY
Cormac McCarthy's Pulitzer Prize winner is a post-apocalyptic tour-de-force. Built on a simple premise – an unnamed father leading his son across a desolate America toward a potential safe haven – the unrelenting horror of The Road slowly seeps into the reader as father and son stumble from one terrifying situation to the next. It is an examination of parental love and dedication, but also the darkness and brutality of man. The Road is a grim and a haunting masterpiece lifted by McCarthy's characteristic sparse and elegiac prose.
— Keith
Rosemary's Baby
IRA LEVIN
Levin's 1967 book about a woman who suspect's that her elderly neighbors might be a little too invested in her pregnancy served as the inspiration for one of the greatest horror movies of all time along with several modern versions of the plot. Putting a dark spin on a pregnant woman's hopes and fears for her baby, the novel is driven by paranoia, ambition and betrayal.
— Samantha
The Ruins
SCOTT SMITH
This one's not for the squeamish. A group of friends on spring break in Cancun venture out for a day trip into the jungle, but when they stray too far into the forest, they find themselves trapped by something unimaginable. An all-time great in the "killer plants" canon.
— Emily
Shutter
COURTNEY ALAMEDA
Of the many adaptations of Dracula, Shutter may be one of the best, especially in young adult horror: a descendent of the Van Helsing line uses a camera to exorcise ghosts, becoming infected with a curse when an exorcism goes wrong. A thrilling adaptation from one of the best voices in YA horror, Shutter is an action-packed monster-slaying story with a great worldbuilding twist.
— Feliza
81.–90.
The Silence of the Lambs
THOMAS HARRIS
It might have gotten buried under a thousand terrible jokes about chianti and fave beans, but Thomas Harris's novel The Silence of the Lambs is an incredibly effective tale of human horror. Vampires, werewolves, and zombies are frightening, sure, but they're all make-believe. Serial killers like the ones in Harris's book walk among us, and one may be even closer to you than you realize. You might have seen the movie, but give the book a chance. Hannibal Lecter is nothing if not more terrifying in print.
— Matt
The Silent Companions
LAURA PURCELL
Ready for something slow-burning and deliciously atmospheric? This tale follows Elsie, a young, pregnant widow whose husband died tragically soon after they were married. Now living in her late husband's home with only his awkward cousin and the servants for company, Elsie feels isolated from the world. But beyond a locked door in the house, she finds a painted figure who looks remarkably like her… and its eyes seem to follow her. This story builds the tension slowly, but the climax is well worth the wait.
— Haley
The Six-Gun Tarot
R.S. BELCHER
Little is as it seems in the Nevada town of Golgotha, where an ancient evil imprisoned in a silver mine is plotting to break free. Combining elements of Lovecraftian horror, fantasy and classic Western tropes, Belcher creates a world of magic and mad science populated by characters with dark secrets and great destinies that he expands on with two excellent sequels.
— Samantha
Skin Folk
NALO HOPKINSON
Nalo Hopkinson doesn't often confine herself to one genre, and such is the case in this fabulous collection of short stories. Blending horror and magical realism, Caribbean folklore and science fiction, these tales will take you on a deeply unsettling and incredible journey.
— Haley
Slasher Girls & Monster Boys
APRIL GENEVIEVE TUCHOLKE
More than a dozen YA authors came together for this collection, which includes stories about defending a high school from zombies and a particularly disturbing riff on Alice in Wonderland. The writers share their inspiration for each story, providing a glimpse at their creative process and ideas for what to read and watch next.
— Samantha
Something Wicked This Way Comes
RAY BRADBURY
Long before Stephen King penned It, Ray Bradbury made readers nervous around carnivals with his 1962 novel about one that enslaves visitors by offering them what they most want. A carousel with the ability to make a rider younger or older provides the ultimate temptation in this coming of age story about two boys forced to grapple with true evil.
— Samantha
The Stand
STEPHEN KING
Arguably one of the most important novels in horror. King writes an epic horror tale of world devastation after a plague has wiped out 99.4% of humanity. The novel comes to life though through its multiple point of view characters, each one dealing with this horrific new world and the evil that still pervades it.
— Shawn
The Fall of the House of Usher and Other Tales
EDGAR ALLAN POE
While tragically unappreciated in his own time, Edgar Allan Poe's unsettling poetry and short stories have since become required reading in many schools and secured him as a place as one of America's most famous and influential authors. If you haven't read his works yet, this collection serves as a fine introduction containing classic stories of murder and madness including "The Tell-Tale Heart" and "The Cask of Amontillado."
— Samantha
Things We Lost in the Fire
MARIANA ENRIQUEZ
Mariana Enriquez's surreal and macabre short story collection blends together the horror of the supernatural with that of the inequality and violence of contemporary Argentina. From haunted houses to black magic and satanic rituals, these tales are bound to stay with you long after you've closed the book.
— Haley
Those Across the River
CHRISTOPHER BUEHLMAN
Christopher Buehlman's debut novel is set in a small town with a strange tradition of sending pigs running into the forest across the river before every full moon. When hard times lead the town to save their meat, they learn that there was a very good reason for keeping that ritual alive. The gruesome tale combines Southern legend and history for a monster story with a particularly amazing ending.
— Samantha
91.–100.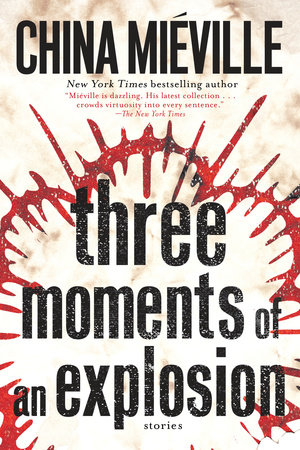 Three Moments of an Explosion
CHINA MIÉVILLE
Not every story in this collection is horror, but the scary stories here are among the scariest I've read, particularly "Säcken," which could have come out of any Laird Barron or Clive Barker collection. Miéville is an inventive and formally flawless writer, and every story here is a gem.
— Emily
Uzumaki
JUNJI ITO
Uzumaki is a terrifying, masterful work of horror. This manga tells the tale of a coastal Japanese town that is haunted by uzumaki, a spiral pattern that begins inducing madness and causing death and torment across the town. The story is chillingly written, and with its gorgeously gruesome art, this book is utterly mesmerizing.
— Haley
The Walls Around Us
NOVA REN SUMA
The lives of three girls — two imprisoned, one still free — are tangled in the web that holds the girls' darkest secrets… including the truth of what truly happened outside the prison and the reason for the girls' imprisonment. Nova Ren Suma's young adult ghost story is gorgeous and spellbinding.
— Feliza
Whispers
DEAN KOONTZ
Whispers was Dean Koontz's first bestseller and the novel that set him on the path to becoming a household name in horror and suspense. It's also arguably the best of his early novels and saw Koontz really find his footing as a storyteller. Hillary Thomas thought that killing tortured serial killer Bruno Frye would free her from his deadly obsessions. Unfortunately, Frye's death at her hands was simply the beginning of her haunting ordeal.
— Keith
White is for Witching
HELEN OYEYEMI
There is something strange about Miranda Silver's home. It's been in the family for four generations which should make it a place of solace and protection for its owner. But this ancestral dwelling possesses an energy of its own and emerges as a key player along with Miranda, her twin brother Eliot, her mother Lily and her father Luc. When Lily dies suddenly, Miranda starts to suffer from bizarre physical, emotional and mental disorders. Is it all in her head or are there more sinister factors at play? Immerse yourself, if you dare, in this beautiful, eerie tale of hauntings, family legacies, and race.
— Ta-Tanisha
Winter Tide
RUTHANNA EMRYS
The debut novel of Emrys, a coauthor of Tor.com's Lovecraft Reread series, builds on the cosmic horror of H.P. Lovecraft (whose clear racism is horrific in its own special way) and transforms the xenophobically-crafted monsters of Lovecraft into people facing horrors of their own.
— Feliza
The Woman in Black
SUSAN HILL
Now a major motion picture starring Daniel Radcliffe, this classic ghost story thriller follows Arthur Kipps, a thriving London solicitor, who is sent to a small town to attend the funeral and settle the affairs of a client. After his arrival, Arthur begins to witness mysterious sounds and images – a rocking chair in a deserted nursery, the eerie sound of a pony and trap, a child's scream in the fog, and, of course, a woman dressed all in black. Nothing could have prepared Arthur for the horrors hidden within the house walls, and as long-buried secrets unfold, he realizes he may never be able to escape.
— Jessica
World War Z 
MAX BROOKS
Max Brooks' World War Z has done more to popularize the zombie horror genre than any novel that came before it, or has arrived since. Presented as a series of interviews with survivors of the zombie apocalypse, World War Z takes a B-movie staple and turns it into a globe-spanning epic that is just about impossible to put down.
— Matt
The Yellow Wall-Paper and Other Writings
CHARLOTTE PERKINS GILMAN
"The Yellow Wallpaper" seems like such a simple premise: a postpartum woman is ordered by her doctor to stay confined in a room to help relieve her depression. But the longer she stays trapped within those walls, the more desperate she becomes to get out, and the deeper into madness she descends.
— Haley
Zone One
COLSON WHITEHEAD
I really thought the zombie genre couldn't surprise me anymore, and then I read Zone One. Set during the reconstruction period after a zombie apocalypse, Colson Whitehead's exquisitely-written novel (part horror, part satire, part meditation) follows Mark Spitz, our unreliable narrator. Spitz is part of a sweeper unit in lower Manhattan tasked with exterminating the straggler dead, and the narrative is interspersed with his memories of the events of the apocalypse, by turns absurd and horrifying. There's a sequence set in the subway tunnels under New York harbor that I haven't been able to shake since I read this book — read it above-ground if at all possible.
— Emily