Remember all those books that you were supposed to read in your high school English classes and college lit courses, but never really got around to? It turns out, they really are worth a second look with the fresh eyes of adulthood. After all, there's a reason certain works become influential classics and serve as the narrative DNA for so many of the novels currently sitting on the bestseller lists and your to-be-read pile. While it may feel daunting, working your way through a classic or two is a particularly rewarding experience. And, let's be honest, adding a little intellectual vigor to 2018 certainly couldn't hurt, right?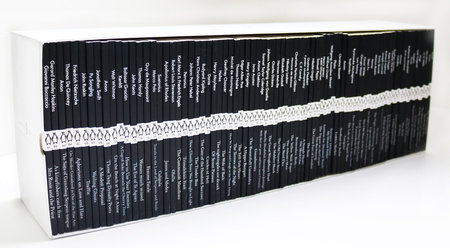 Little Black Classics Box Set
Various
If one-stop shopping for the classics appeals to you, look no further than this box set. It features eighty books celebrating a wide range of classic literature from drama to poetry, and fiction to history, and includes works from Walt Whitman, Edgar Allan Poe, Joseph Conrad and many others.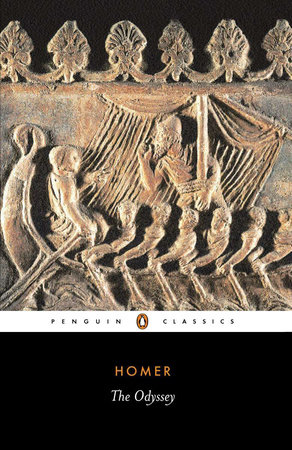 The Odyssey
Homer
Sometimes regarded as the first true novel and one of the all-time greatest adventures, this book is one of those classics you were supposed to read in high school, and is well worth revisiting. The Odyssey is a classic saga centering on a man's fantastical and perilous journey to return to his wife and son.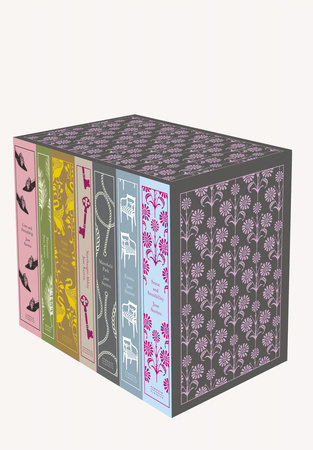 Jane Austen: The Complete Works
Jane Austen
Another piece of one-stop shopping, Jane Austen: The Complete Works is a perfect way to revisit one of the most engaging writers of the eighteenth century – one whose influence is still felt today. Austen was an incisive social critic with truly remarkable, razor-sharp wit and a core of feminism that was well ahead of her time.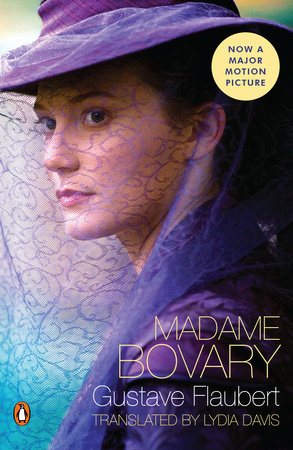 Madame Bovary
Gustave Flaubert
As a landmark of realist fiction, Madame Bovary long ago secured a spot as a literary masterpiece. Its portrayal of a housewife growing increasingly desperate to escape the day-to-day tedium of her life spoke deeply to many women of the era when first published in 1857. It is perhaps still far more relevant than it should be.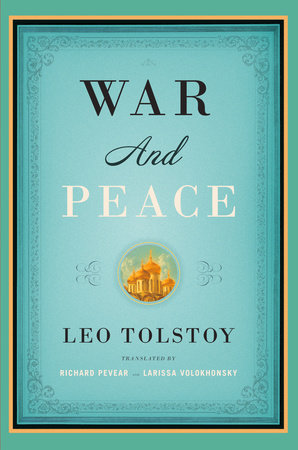 War and Peace
Leo Tolstoy
Tolstoy's epic and sprawling piece of historical fiction is undoubtedly – and infamously – a tremendous undertaking, but it is absolutely a journey worth taking. It is Leo Tolstoy's magnum opus – it features some of the writer's best work, along with literature's most deeply human characters. There may also be a few lessons to be gleaned for the tumultuous times we find ourselves in today.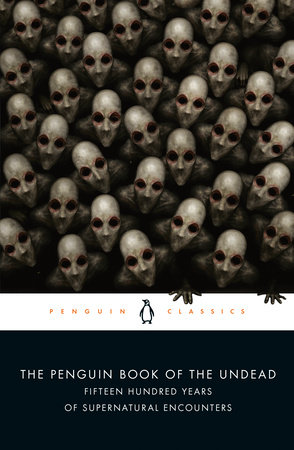 The Penguin Book of the Undead
Edited by Scott G. Bruce
Suspense and horror seem to be hardwired into our both our collective consciousness and our literary framework. What we think of as the modern ghost story did not really develop until the gothic period of the nineteenth century, but there were forerunners lurking in texts that spanned the Roman Empire, medieval Europe, and the Renaissance. This collection is a perfect introduction to those stories.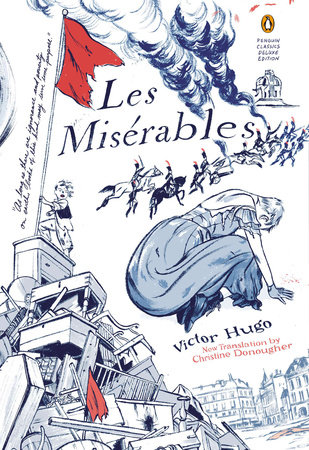 Les Miserables
Victor Hugo; Translated with Notes by Christine Donougher
As the basis for perhaps the best musical in history, Les Miserables has long held a prominent footing in popular conception. The novel that underlies it also happens to be Victor Hugo's best and one of the finest novels of the nineteenth century. Its decades-spanning narrative contemplates deep questions of morality, race, justice, and religion. It also made Jean Valjean one of the most beloved characters in literature.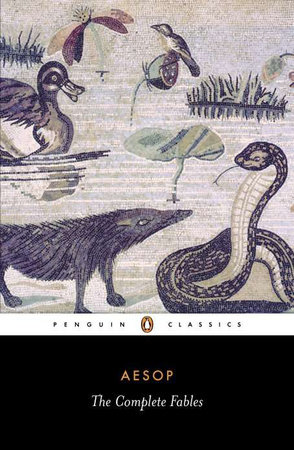 The Complete Fables
Aesop
With his oft-witty and sometimes biting vignettes, Aesop created an extraordinary compendium of moral philosophy in a remarkably plain-spoken package. When one considers that characters like the tortoise and the hare have endured since the sixth century, Aesop's literary achievement becomes all the more astonishing.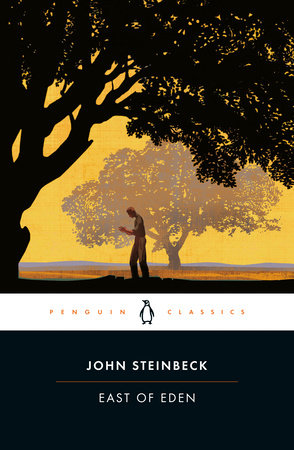 East of Eden
John Steinbeck
While Steinbeck is understandably best known for The Grapes of Wrath, East of Eden may be his crowning literary achievement. Written in Steinbeck's later years, it is a work of Biblical scope and echoes with a sort of timeless mythic power. It centers on two families whose intertwining destinies outline a story of love, loss, betrayal, and brutality.
The Penguin Book of French Poetry
Various
Covering the period of 1820 to 1950, The Penguin Book of French Poetry highlights an era of remarkable transition and evolution. Featuring works by Baudelaire, Rimbaud, Breton, and a multitude of others, this collection charts a period of intense innovation and the converging and conflicting styles that underpinned such movements as Romanticism, Surrealism, and Cubism.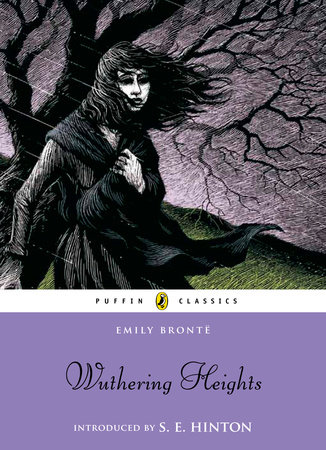 Wuthering Heights
Emily Bronte
Published merely a year before Emily Bronte's untimely death, Wuthering Heights is a classic doomed love story. It is an amalgamation of many genres, although it arguably fits most neatly in the Gothic category. The tormented tale of bitter love between Heathcliff and Catherine Earnshaw – and its brutal consequences – is a haunting masterpiece.
Little Women
Louisa May Alcott
Little Women has been captivating readers for over a hundred years and stands as a landmark piece of children's literature – one that transcends that designation and holds appeal for all ages. This tale of the lives of the March sisters and their triumphs and tragedies presented young readers with the world as it was, and as a result, spoke to them in a way few novels do.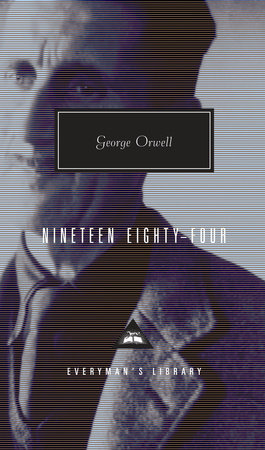 1984
George Orwell
With apologies to Margaret Atwood, 1984 is perhaps the greatest piece of dystopian fiction ever written. Its relentlessly bleak narrative has proven alarmingly prescient since its publication in 1949 – is it really shock that it found itself once again atop the bestseller lists in January of 2017?  Regardless, Orwell's tale of Newspeak, Big Brother, and Thought Police is a powerful, devastating, and seemingly ever-relevant read.
The Last of the Mohicans
James Fenimore Cooper
The Last of the Mohicans is one of literature's great adventure stories. Told from the view of Hawkeye, a frontier scout and Native American, The Last of the Mohicans details the birth, intertwining, and eventual tragedy of Native American and colonial cultures.
The Complete Sherlock Holmes
Arthur Conan Doyle
Perhaps the best known and most emulated literary sleuth of all time, Sherlock Holmes is truly in a class of his own. There's nothing quite like reading Sir Arthur Conan Doyle's original short stories and novels. This collection begins with The Hound of the Baskervilles, which was Holmes first appearance following his presumed death in The Final Problem, and features a host of other favorites.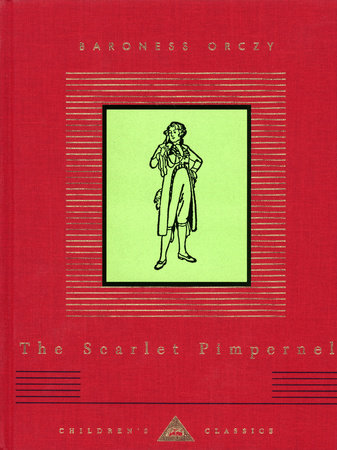 The Scarlet Pimpernel
Baroness Orczy
The Scarlet Pimpernel is one of the most influential adventures of the early twentieth century and a landmark of young adult literature. It set the standard for a host of "masked avenger" stories that would come after it, including the likes of Zorro, The Green Hornet, and Batman, with its tales of an English fop who dons a mask and becomes a swashbuckling hero by night.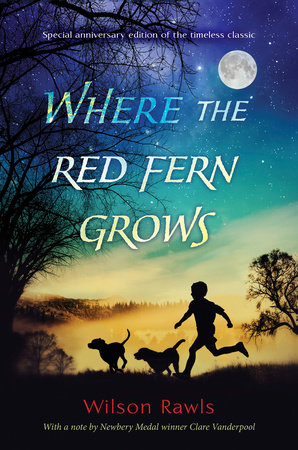 Where the Red Fern Grows
Wilson Rawls
If you haven't had a good cry in a while, it might be time to revisit Where the Red Fern Grows. This powerful children's novel charts the relationship between a boy and his hounds. However, it's the precise observation and emotional nuance that sets Where the Red Fern Grows apart from other books.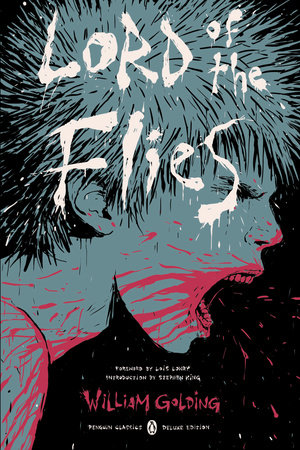 Lord of the Flies
William Golding
What begins as a classic tale of boyhood adventure quickly devolves into a searing examination of cruelty and man's inherent savagery. Whether viewed as a parable, satire, or political allegory, the power of William Golding's story of a group of stranded boys struggling to survive and ultimately devolving to their baser instincts is as powerful today as it was on its initial publication, and may offer some unsettling insights into the rampant tribalism so prevalent in today's political landscape.