Not every novel finds its audience right away; in some cases, the ideal reader for a book may not have been born at the time that said book was first published. And while keeping up-to-date on new books is a good thing, it can also be deeply rewarding to delve into a book published several years – or several decades – ago. Sometimes an author's style or approach will be ahead of their time; sometimes there may be unexpected resonances with events that have occurred since the book was first published.
What follows is a list of ten novels, released in new editions (or, in some cases, new translations) over the last few years. They range in style from comic to tragic, from realistic to uncanny, and their settings cover everything from the familiar confines of suburbia to a surreal Arctic landscape. Perhaps one of these books will be exactly what you were looking to read at this very moment.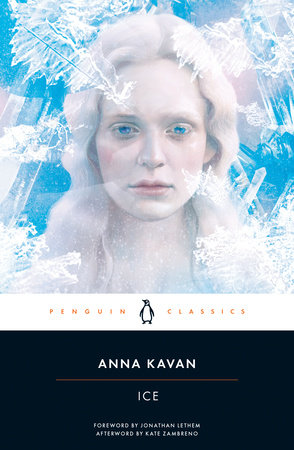 Ice
Anna Kavan
Classifying Anna Kavan's Ice isn't easy. It's set in a near future where society has taken a turn for the violent and the climate has dropped precipitously; the novel's narrator is searching for a woman, but his perceptions of the world are not exactly reliable. The result makes for a haunting and unpredictable read. Among the admirers of this novel are Jonathan Lethem and Kate Zambreno, both of whom contribute writings to this new edition.
Mrs. Caliban
Rachel Ingalls
Rachel Ingalls's short novel details the unfulfilled life of a suburban woman: her husband is enmeshed in an affair, her ambitions are frustrated, and her friendships are flawed. Then a giant frog-man escapes from a local science facility, takes refuge in her home, and changes the course of her life. The novel shifts from philosophical to tragic to drolly funny at a moment's notice; between this and the novella collection Three Masquerades, Ingalls's fiction is getting a newfound appreciation as of late.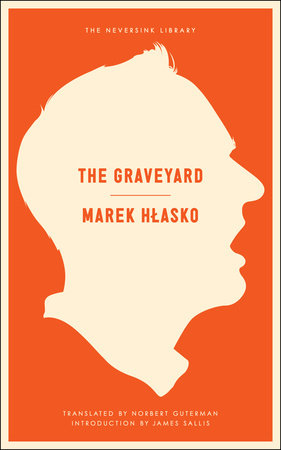 The Graveyard
Marek Hlasko
The protagonist of Marek Hłasko's novel, set in Cold War-era Poland, lives a normal life: a solid job, a family, and memories of his time fighting the Nazis during World War II. A chance encounter causes him to fall out with the Communist Party, which sets his life on a sudden downward trajectory, with horrifying results. The novel is meticulously structured, with a mounting sense of dread that gradually suffuses the entirety of the page.
Dark Reflections
Samuel R. Delany
Samuel R. Delany is best-known for his visionary, surreal visions of strange landscapes and potential futures. He's just as talented when it comes to charting the course of the frustrations and compromises of more quotidian existence: Dark Reflections chronicles several decades in the life of a talented but largely obscure poet, a singular voice who never entirely connects with an audience.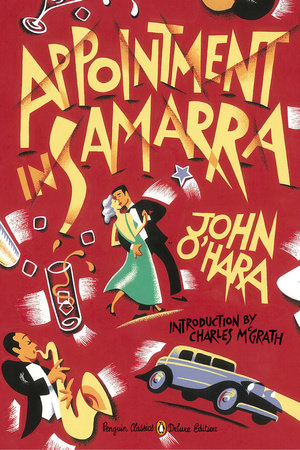 Appointment in Samarra
John O'Hara
John O'Hara's first novel is a searing portrait of marital, financial, and spiritual discontent. It begins innocuously enough, with the novel's protagonist Julian English throwing a drink in the face of another man. The events that arise from that reveal the tensions and anguish found just below the surface in his community, along with the prejudices and isolation of the people around him.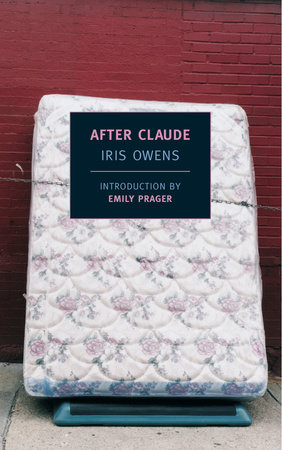 After Claude
Iris Owens
The narrator of this novel by Iris Owens is acerbic, caustic, and – potentially – not entirely reliable in all matters. Set in early-1970s New York City, After Claude chronicles the end of the narrator's relationship, and how this causes her to reimagine her life. It's a bleakly funny look at city life, told through a memorable voice.
Volcano
Shusaku Endo
Shusaku Endo's novel Volcano tells two stories that parallel one another: one about a newly-retired man settling into a new phase of life and grappling with health issues, and the other about a defrocked priest pondering his own isolation and questions of corruption. Above the city where they live can be found a seemingly dormant volcano, a potent metaphor for the dangers of the unspoken.
The First Wife
Paulina Chiziane
The protagonist of Paulina Chiziane's novel The First Wifediscovers an unsettling fact about her husband: namely, that he's married to several women located around the city of Maputo in Mozambique. Her discovery of this, and her subsequent actions, creates a powerful portrait of a nation in the midst of change, and the harrowing legacy of a long civil war.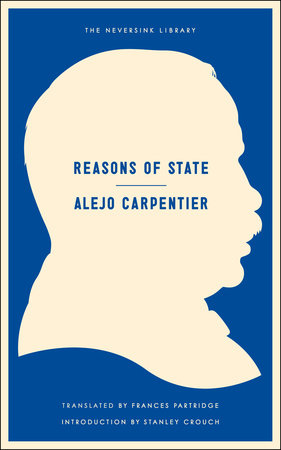 Reasons of State
Alejo Carpentier
At the center of Alejo Carpentier's Reasons of State is the dictator of a nation in Latin America – an aging man still convinced of the rightness of his cause, and willing to endorse horrible things in order to maintain his power. The gulf between his belief in his own righteousness and how the people around him perceive him sparks one of the many conflicts that propels this novel, a precise case study of the delusions and abuses of power.
Blackwater
Michael McDowell
Michael McDowell's sprawling novel Blackwater is many things: a family saga covering several decades of life in an affluent Southern family; a portrait of the growth of a small town over the course of much of the 20th century; and an exploration of the cost of progress. Threaded through with a substantial dose of the supernatural, McDowell's novel features nuance and horror in equal measure.