To watch or read the news in the United States in 2018 is to see the increasing influence of activists in contemporary society. Whether it's Black Lives Matter's calls to address societal injustices and inequalities, or the huge presence of the March For Our Lives to address gun violence earlier this year, numerous people around the country (and around the world) are taking steps to move society towards a better world.
What follows is a look at ten books exploring different facets of contemporary activism, with a particular focus on class and economic issues. That said, there isn't really a dividing line between economic issues and issues related to race and gender in contemporary America: these questions are inherently related and interconnected. Whether you're looking for a guide for your own activism or to simply learn more about the movements affecting contemporary politics, you'll find plenty to ponder in these books.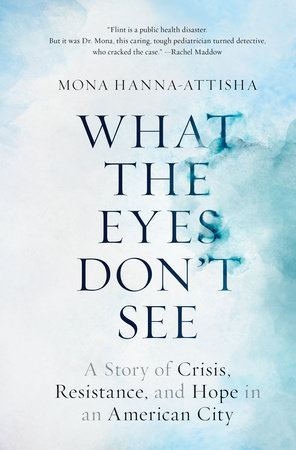 What the Eyes Don't See
Mona Hanna-Attisha
The pollution that's been found in the water supply in Flint, Michigan, and the effects it's had on those who have drunk it, serves as a devastating indictment of the policies that caused a city's water to become this contaminated in the first place. Mona Hanna-Attisha's book explores her involvement in dealing with the crisis this caused, and her efforts to make the world aware of these conditions.
They Can't Kill Us All
Wesley Lowery
Wesley Lowery's reporting on protests in Ferguson and Baltimore has been invaluable reading for anyone looking to understand the ways in which questions of race, class, and power converge. In They Can't Kill Us All, Lowery traces the evolution of a political movement, all the while giving readers a visceral sense of what's at stake.
We Gon' Be Alright
Jeff Chang
Over the course of this short book, Jeff Chang explores a host of issues relating to protest movements, political unrest, and personal evolution. Chang excels at showing both the personal aspect of activism and revealing the broader sociopolitical conditions that contributed to years' (if not decades') worth of systemic abuses. The result is a concise, insightful look at activism in contemporary America.
Hope in the Dark
Rebecca Solnit
For many people looking to change society, despair can be very real: the harrowing frustration that can come from certain obstacles can lead to depression and a sense of despondency. Rebecca Solnit's Hope in the Dark is one of several of Solnit's books to explore questions of activism and the search for a better world; here, she also makes a pragmatic case for optimism in activism, even when things look particularly bleak.
When They Call You a Terrorist
Patrisse Khan-Cullors and asha bandele
Patrisse Khan-Cullors is one of the founders of Black Lives Matter; in her memoir, When They Call You a Terrorist, she details the path that led her to a life in activism. Along the way, she also describes the conditions of racial inequality in the United States, and the consequences of several centuries' worth of discrimination, violence, and bigotry.
Who Do You Serve, Who Do You Protect?
Joe Macaré, Maya Schenwar, and Alana Yu-lan Price
One of the causes for which activists have been most vocal is the effort to reform police departments–from changing policies that have left people dead to increasing oversight of potential abuses. This collection of writings looks at the ways in which police have abused their power over the years, and examines efforts to eliminate those abuses and create a more equitable system.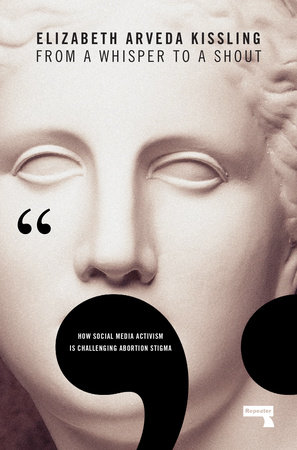 From a Whisper to a Shout
Elizabeth Kissling
With several states presently looking to restrict or eliminate abortions within their borders, activists in favor of a woman's right to choose have been as vocal as ever. In From a Whisper to a Shout, Kissling examines four organizations at the center of this issue, and explores the ways in which each has used social media to make an impact.
Together We Rise
The Women's March Organizers, Condé Nast
Following the presidential inauguration of Donald Trump in early 2017, the Women's March made a powerful impact on public consciousness, and served as an early symbol of resistance to the current administration's politics. Together We Rise collects a host of essays by notable writers, along with images of the protests, for a powerful sense of the events and their impact.
Capitalist Realism
Mark Fisher
When confronting issues of class and social change and dealing with the systemic inequalities of this particular manifestation of capitalism, it can be easy to become disillusioned. Mark Fisher's Capitalist Realism is a brief but substantial book in which Fisher explores the ways in which activists have the means to create an alternative (and more equitable) system to enact social change.
Radical Happiness
Lynne Segal
There can be something exhilarating about taking part in a protest or other instance of activism. In her book Radical Happiness, Lynne Segal examines this side of activism, and also explores the ways in which avoiding politics entirely may be tied to a greater sense of disquiet and frustration. It's an incisive look at another facet of politics and society.