The Viking Age may have officially ended in 1066 with the Battle of Stamford Bridge, but stories of the fierce Norse raiders and their deeds continue to enthrall. Even today, over 950 years later, an encounter with Viking warriors is only as far away as your television screen, local movie house, video game system, or bookshelf.
While it might be a stretch to call Viking Fantasy its own genre, the sheer preponderance of Scandinavian-flavored fantasy fiction would certainly seem enough to support the claim that it is a sub-genre. Axe-wielding bearded warriors, longboats, Odin and Thor, trolls, berserkers, valkyries, and icy seas: These are some of the things that make Viking Fantasy, and if you're looking for a place to start, we've got you covered.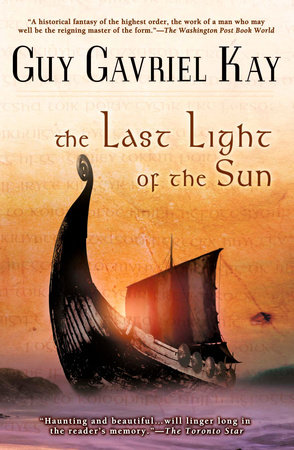 The Last Light of the Sun
GUY GAVRIEL KAY
Guy Gavriel Kay's The Last Light of the Sun is a tale set in a fantasy world very much like western Europe during the height of the Viking era: a time when Celtic, Anglo-Saxon, and of course, Norse cultures clashed for control of land, gold, shipping lanes, and other resources. Featuring a cast of nobles, outcast warriors, and even faeries, this is a great book for anyone looking for an engrossing new world in which to get lost.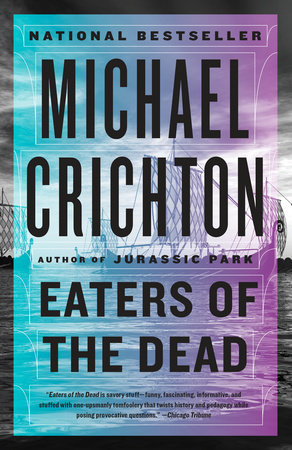 Eaters of the Dead
MICHAEL CRICHTON
Michael Crichton took a break from techno-thrillers for this exciting tale of an Arab courtier who finds himself traveling with a band of Viking warriors. Unknown to him, his traveling companions are traveling northward to aid an ally in a fight against a bestial enemy that raids by night. Eaters of the Dead is a retelling of the ancient saga Beowulf, but one with some unexpectedly Crichtonesque flourishes. You'll see when you read it.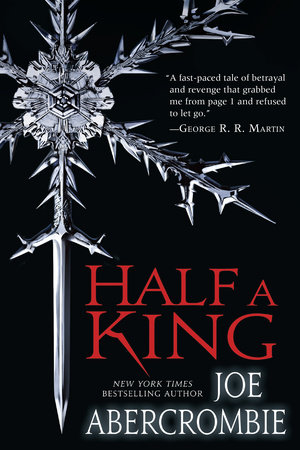 Half a King
JOE ABERCROMBIE
Prince Yarvi was born with only one good hand in a warrior's world: one where men rule by axe and shield. Rejected by his father as an unsuitable heir to the throne, Yarvi is left with no choice but to find his own way and reclaim a kingdom he wasn't sure he wanted in the first place. Abercrombie's Viking-inspired world hides its share of secrets. Prepare to be surprised.
Hrolf Kraki's Saga
POUL ANDERSON
Poul Anderson was proud of his Scandinavian heritage and often drew from it while writing his science fiction and fantasy fiction. Hrolf Kraki's Saga is based on an authentic Norse saga about a legendary Viking hero and his band of twelve companions. Hrolf Kraki is a brave but flawed hero: a man consumed by his appetites and vengeful nature — traits that ultimately bring his kingdom down around him.
The Swords of Good Men
SNORRI KRISTJANSSON
Two years ago, Ulfar Thormodsson disgraced his father. His punishment? Escort his highborn cousin on a tour of the kingdom. Their journey was supposed to end at the gates of the town of Stenvik, but it seems that the two men have arrived just in time for a war between old ways and new.
A Companion to Wolves
SARAH MONETTE AND ELIZABETH BEAR
The wolfcarls, warriors bonded to ferocious wolves, defended the people of their frozen realm against trolls, wyverns, and other terrors for many an age. Now it appears that their usefulness has come to an end. The monsters who once ravaged their lands seem to have disappeared, and with them the saga of the wolfcarls. But appearances can be deceiving, and it may not be time for the people to let down their guard yet.
The Hammer and the Cross
HARRY HARRISON
The British Isles may be in the hands of feuding kings, but the Church is the true power behind the thrones. Everyone fears the threat of damnation — everyone, that is, but the Viking raiders that harry the shores of England. As the powers that be squabble, Shef, the son of a Norseman and a captive English lady, prepares for a future of war and the possibility of a kingdom of his own.
The Sea of Trolls
NANCY FARMER
Jack and his sister Lucy are kidnapped from their Saxon village and taken to the court of the Viking chieftain Ivar the Boneless and his half-troll wife. When Jack accidentally casts a spell on her, he is sent forth into the land of the trolls to search for a way to reverse the magic. He won't be alone, though: accompanying him is the shield maiden and would-be berserker Thorgill, and a mysterious crow that answers to the name Bold Heart.