Is it fantasy or is it science-fiction?
Yes.
While it might be past it's prime as a genre it remains a fascinating and fun mash-up of beloved genres, themes and tropes. Interested? Keep reading to get a quick intro from Unbound Worlds.
So You Want to Read Sword and Planet Fiction: Here's Where to Start
Mash together fantasy's sword-swinging heroes, and the far-out alien civilizations of early science-fiction, and you've got Sword and Planet fiction. Arguably the brainchild of Tarzan creator Edgar Rice Burroughs, Sword and Planet tales usually features human protagonists adventuring on a planet teeming with life, intelligent or otherwise. Science takes a backseat to romance and derring-do in Sword and Planet stories, with little if any consideration given to the actual conditions on Mars, Venus, or wherever else the story takes place.
It isn't as popular of a genre as it once was. Honestly, like the fanciful canals that we once thought crisscrossed Mars, Sword and Planet is all but extinct as an idea. So little was known about our planetary neighbors in the days of Edgar Rice Burroughs, so It was easier for readers to imagine intelligent life on Mars, or Venus. Reading tastes have changed, too. Episodic, pulp-flavored fantasy has fallen in favor, replaced in the public imagination by epic fantasies that stretch across multiple volumes.
Where Sword and Planet can really be seen today is in the influence it has had on popular culture. The lightsabers, blasters, and planet-hopping heroics of "Star Wars" probably wouldn't exist were it not for Sword and Planet. Neither would "Avatar" or "Stargate". Regardless of its current status, the classics of Sword and Planet literature are still very much worth seeking out, and with this list we hope to provide you with a good starting point.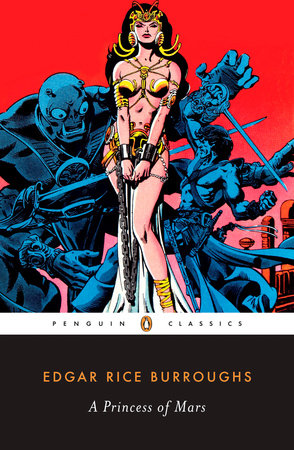 A Princess of Mars
EDGAR RICE BURROUGHS
Before there was Tarzan, there was John Carter: a renegade Civil War veteran mysteriously transported to Mars: home to a dying civilization locked in eternal conflict with enemy barbarian tribes. There, among a people entirely unlike any he has ever met, Carter will find everything he ever wanted: adventure, riches, and love.
The Ginger Star
LEIGH BRACKETT
Leigh Brackett was one of the pulp era's great women writers. She has never quite gotten her due, despite having not only written many great novels, but also first draft of a little film titled "Star Wars: Episode V: The Empire Strikes Back".  The Ginger Star is the first volume in her series, The Book of Skaith: a collection of tales starring outlaw spacer Eric John Stark. In this installment, Stark has to rescue his foster father from the Lords Protector: a group of despots guarded by vicious, telepathic dog creatures.
Planet of Adventure
JACK VANCE
Jack Vance is, of course, famous for his Dying Earth stories — and deservedly so. However, he wrote a lot of other things, among them Planet of Adventure: a cycle of four novels chronicling the adventures of Adam Reith: a space traveler stranded on Tschai: a savage alien planet home to slavers, murderers, and monsters.
Transit to Scorpio
KENNETH BULMER
The Dray Prescot series was one of Sword and Planet's longest series, clocking in at 52 volumes in total. In Transit to Scorpio, the first book in the line, adventurer Dray Presott finds himself ensnared in a planetary chess game far larger than any he has ever encountered.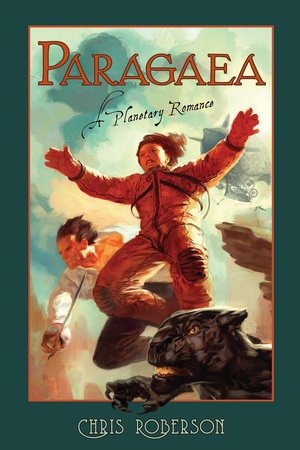 Paragaea
CHRIS ROBERSON
Paragaea is the story of Leena Cirikov, a Soviet astronaut inexplicably transported to a strange world of mystery and adventure. Fortunately for Cirikov, she's not the only Earthling trapped in this dimension. There's also Lieutenant Heironymous Bonaventure of the Royal Navy: an officer who left home to fight Napoleon and never returned. Bonaventure, along with his jaguar man companion Balam, have agree to help Cirikov find a way home, but is their mission a futile one?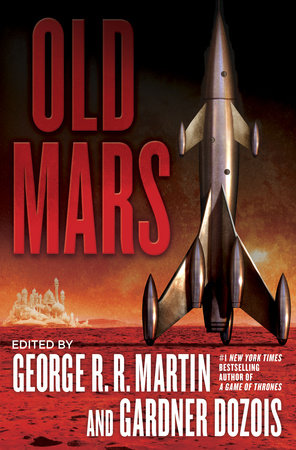 Old Mars
EDITED BY GEORGE R. R. MARTIN AND GARDNER DOZOIS
Editors George R. R. Martin and Gardner Dozois invite readers to explore the Mars of yesterday: an ancient planet of deserts, ruined cities, and canals twisting through the endless red sands. Featuring stories by Michael Moorcock, S. M. Stirling, Liz Williams, and many more, Old Mars will leave you longing to visit a world that has never been.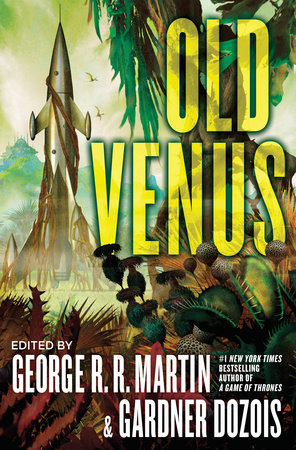 Old Venus
EDITED BY GEORGE R. R. MARTIN & GARDNER DOZOIS
In this follow-up to Old Mars, a collection of award-winning authors tell tales of the Venus of yesterday: a steamy, jungle planet teeming with dangerous alien life. Contributors include, Gwyneth Jones, Elizabeth Bear, Joe Haldeman, and others.