Those of you familiar with the layout of the adult collection on the second floor of the library will know that our Fiction (FIC) section is only part of our fiction collection.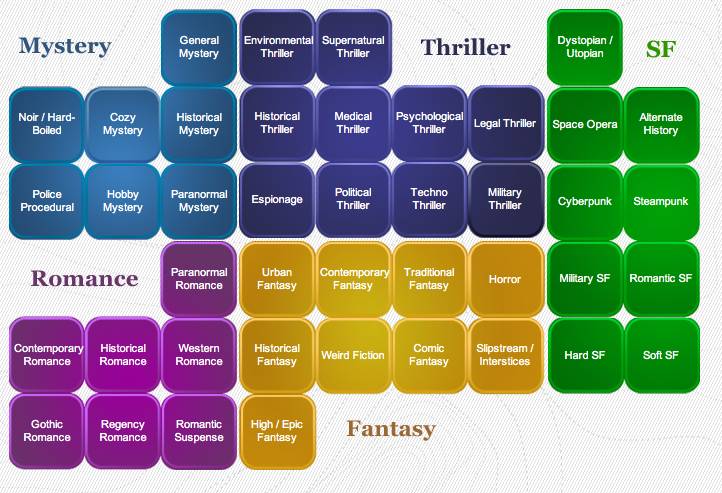 Genre fiction is a part of fiction, of course, but fans of certain genres like to be able to browse books it their particular area of interest. As we can't stand the idea of not being as helpful as possible, certain genres have been separated out from the rest so that readers can do just that.
Graphic Novels, Mystery, Romance, Speculative Fiction (an umbrella term that covers Science Fiction, Fantasy and Horror) and Westerns all have there own area.
It can get a little confusing sometimes when a book could fit into more than one category – genre crossovers and mash-ups were always a part of certain genres (hence grouping sci-fi, fantasy and horror together under Speculative Fiction) but they are only becoming more common – so, if you are not sure what section to look in just ask.
We are here to help!