Is it Gothic Fiction?
Is it dark (in tone or in luminous intensity)?
Usually.
Is it creepy in an undeniable, but sometimes indefinite, way?
Most of the time.
Is death featured heavily, either as an event or preoccupation?
Absolutely.
Does it leave you with a deep distrust of old, palatial manners, moldering estates, dilapidated plantation homes and crumbly castles?
It would have if I weren't already freaked out by those places.  
Is it focused on an individual (or small group or family) and their thoughts and feelings as they try to deal with everything listed above without going completely insane?
Yup.
That's Gothic Fiction alright. This genre looked at the rugged individualism, intense emotions, introspection and focus on nature and the past (in particular the medieval period) of Romanticism and said, 'Yeah, but where is all the deep, existential and psychological terror and death?' It's not necessarily terrifying in the way traditional Horror is but it will almost certainly get your skin crawling at some point. Or at least make you look over your shoulder as you walk down dark and deserted hallways, should you have occasion to do so.
Now that we have that established the real question is, where is it set? For Gothic Fiction, setting is what determines subgenre – American (or, more specifically, Southern), English or Space (you read that right, space).
American Gothic
As you would assume, we're dealing with American settings here — the frontier or wild west, the deep south, sometimes even suburbia. The stories often explore the darker parts of American culture and history; slavery, war, genocide and the exploitation of the nation's natural resources and wilderness come up fairly regularly. Horror is there in some form or another, but it isn't always supernatural (as people are more than capable of being horrifying on there own), and when it is, it might be implied rather than clearly identified. This brings in the unreliable narrator and mental illness, which is another common theme in American Gothic stories. Set it in the sweltering southern heat, and liberally sprinkle in racial tension, degradation, and poverty left over from the Reconstruction era and you have Southern Gothic.
Examples: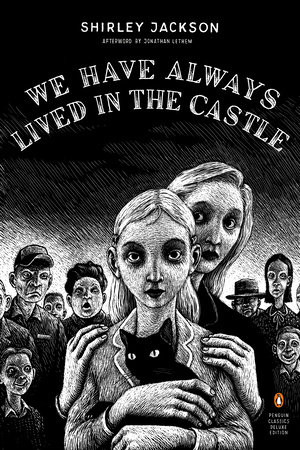 The Fall of the House of Usher by Edgar Allen Poe
Sanctuary by William Faulkner
We Have Always Lived in the Castle by Shirley Jackson
Wise Blood by Flannery O'Connor
English Gothic
Grappling with mental illness or spiritual angst, while dodging ghosts on the windswept moors or in a crumbling tower? In England? You're in an English Gothic story. Watch out for untimely death, doomed romance, and villainous depravity – if it hasn't happened already, it's only a matter time. And, this probably goes without saying but, try to stay out of neglected graveyards, cobwebbed dungeons and, of course, haunted castles.
Examples:
The Bloody Chamber by Angela Carter
The Castle of Otranto by Horace Walpole
Dracula by Bram Stoker
Frankenstein by Mary Shelley
The Mysteries of Udolpho by Ann Racliffe
Gothic Space Opera
You know those sci-fi stories where civilization and technology extended so far and so fast that when it eventually and inevitably collapsed the average person was suddenly left stranded in a pseudo-medieval, superstitious and decaying society despite the fact that they live on an alien planet or massive star ship? Well, they're out there, and they are frequently the starting point for these Gothic Space stories.
In these cases, the rickety star ship serves as haunted mansion/castle analog and the inky, vast blackness of space the misty, eerie moors that surround typically surround them. Authoritarian regimes, oppressive cults and demonic alien forces are common issues, as well as the usual wear and tear of long space travel — time dilation, the assumption of death-like states of suspended animation, and the dementia-inducing isolation of space travel, to name a few examples — on human relationships and sanity are frequent topics.
Examples:
Blindsight by Peter Watts
The Burning Dark by Adam Christopher
The Explorer by James Smythe
Hyperion by Dan Simmons
Nightflyers by George R. R. Martin
Solaris by Stanislaw Lem