Romance is a huge and diverse genre, encompassing historical, contemporary, paranormal, and suspenseful tales, all united by one thing: a love story with a happy ending. But knowing that ending's coming doesn't take away from the story. Instead, it leaves you free to enjoy its twists and turns. If you're new to romance or looking to expand your reading in the genre, here are some suggestions, based on other books you love. (Devoted romance readers can, of course, flip that equation and find a new book to read based on your favorite romance.)
The Rogue Not Taken
Sarah MacLean
If you loved Pride and Prejudice
You could argue that Jane Austen wrote romance, or at least its forbear, and she certainly paved the way for female authors to skewer social hypocrisy while writing sincere and complex stories about love. Among today's romance writers, Sarah MacLean carries on that legacy with novels that will appeal to fans of Austen's love stories and Austen's social commentary.
In The Rogue Not Taken, Sophie Talbot is the youngest of a set of sisters thrust into society when their coal baron father buys an Earldom. Sophie is the odd duck out of her sisters, uninterested in the gossip and scheming of the aristocratic society—she's a bit of a Darcy there—but she finds herself in the spotlight when she shoves her sister's philandering husband into a fishpond at a ball. Rather than stay to see her name in the scandal sheets, Sophie flees for Mossband, the town where she and her sisters grew up. Now add a touch of Shakespeare as Sophie dresses as a boy to play footman for The Marquess of Eversley, named Kingscote but called King, a notorious rake who's headed in the same direction. The disguise doesn't last long, and the sparks that fly between Sophie and King are as much about intellect and verbal sparring as they are about physical attraction. But don't worry, that's there, too. And in the end, their love feels as true and well-earned—and dreamy—as any that Austen ever wrote.
A Hope Divided
Alyssa Cole
If you loved The Underground Railroad by Colson Whitehead
This isn't just about "oh if you liked one interesting take on the Civil War, you'll like this other one," though, yes, that's part of it. Colson Whitehead's novel elaborated on history with fantastical Southern cities that used imaginative what-ifs to get closer to the dark essence of history. Alyssa Cole's novel places, in the midst of a rigorously researched historical world, an invented couple through whom Cole evokes the unimaginable reality of slavery. Both novels center on a female character whose strength is mixed with naivete and hopefulness, through whose eyes the reader takes their journey.
In Cole's case, that woman is Marlie, a free black woman who lives with her white siblings (they share a plantation owner father, now deceased). Marlie and her white sister have made their home a stop on the Underground Railroad. But despite that bravery, Marlie has a sheltered life—she rarely leaves home, working as a botanist to create medical tinctures and herbal distillations. The one time Marlie does venture out is for visits to a local Confederate prison, where she brings books and stealthy treatments to the prisoners. There she meets Ewan, who she calls Socrates for his devotion to the writings of the Ancient Greeks. A prison escape gone wrong lands Ewan in Marlie's care, but Marlie's home is a far less safe place than it used to be. Cole writes this Civil War world with rich specificity, showing the human reality that was much more complicated than North versus South, or good versus evil. Yet she never shies away from the moral realities of slavery, either, offering, through Marlie and Ewan's intimate story, a sweeping perspective on both history and our present moment.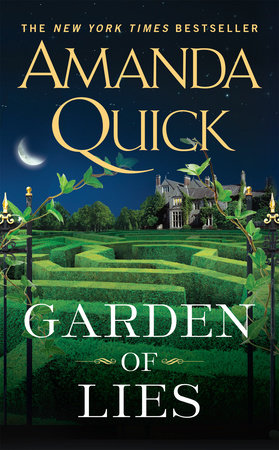 Garden of Lies
Amanda Quick
If you loved Possession by AS Byatt
In Possession, AS Byatt melds literary mystery, poetry, and romance, interweaving two storylines in present-day and Victorian England. Amanda Quick's Garden of Lies doesn't share Byatt's jumps between timelines, but readers who love Byatt will be happy to lose themselves in Quick's Victorian world. Ursula Kern runs a secretarial agency, and when one of her best employees is found dead, Ursula suspects foul play. She takes the employee's place as secretary to a reclusive poetess—abruptly leaving her own post, as a stenographer for archaeologist-slash-adventurer Slater Roxton. When she confesses her plan to him, Roxton insists on helping Ursula on her quest. As the two dig deeper and deeper into secrets and the dark underbelly of Victorian society, they of course find themselves drawn together as well—bringing their own buried secrets to the surface. In Quick's skilled hands, the romance and the mystery are in perfect balance, neither perfunctory but both rich, engaging, and surprising as the story unfolds.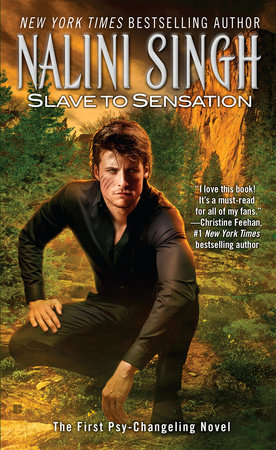 Slave to Sensation
Nalini Singh
If you loved The Library at Mount Char by Scott Hawkins
The Library at Mount Char is a sui generis horror novel—in its pages, Scott Hawkins conjures a totally original world, hidden within our own, full of monsters and incomprehensible powers and, at its heart, one lonely and terrified woman learning to trust her own strength and brave vulnerability, too. If you want to lose yourself in another richly imagined paranormal world, Nalini Singh's Psy/Changeling series is for you. And in this case, you won't have to pine and mope after finishing one novel—you'll have 18 more to read, and more coming down the pike.
But start with Slave to Sensation, the first book in the series, and the best introduction to Singh's warring world. This world is ruled by the Psy, who, in attempt to eradicate violence, have eradicated—or at least banned—all emotion. But the Psy share their world with Changelings, humans who can transform into animals and, as you might expect, are the hot-blooded opposites of the icy Psy. Just as we get to know the world in The Library at Mount Char as its main character, Carolyn, coming to question everything she thinks she knows, Slave to Sensation is anchored by Sascha, a Psy at war with her own emotions and desires. When she's brought together with Changeling Lucas Hunter, Sascha's self-control becomes even more perilous—as does the tenuous balance between Psy and Changeling.
Wrong to Need You
Alisha Rai
If you loved The Turner House by Angela Flournoy
One of the great triumphs of Angela Flournoy's award-winning novel, The Turner House, is Flournoy's effortless evocation of a big family. The thirteen Turner siblings make for a rowdy chorus, but Flournoy deftly brings out the voices of a few soloists. Romance novels, by definition, focus on a central couple, but no relationship exists in a vacuum.
In her Forbidden Hearts trilogy, Alisha Rai situates her main characters within a complex web of familial and cultural tensions. In Wrong to Need You, the second book in the series, widow Sadia Ahmed is juggling running a small business, working as a bartender on the side, and raising her young son. When her husband's brother, Jackson—Sadia's former best friend—comes back to town after having been AWOL on Sadia for years, she has to grapple with old hurt and a confusing new attraction. Add Sadia and Jackson's own knotty family issues, plus Rai's deft treatment of her characters' emotional lives and mental health, and you have a romance that fans of The Turner House will love.