The Civil Rights Movement spanned decades, and resulted in some of the most society-defining legislature of the past century. Because of the work that activists, lawmakers, and citizens alike put into the Civil Rights Movement, the U.S. made great strides in becoming a more equal, fair place to live, for people of all races. In 2018, it's important to remember the work that's been done as we evaluate the work we have left to do. On the 50th anniversary of the enactment of the Civil Rights Act of 1968, which provided equal housing opportunities to all citizens, regardless of race, religion, or national origin, we asked author Elaine Neil Orr to recommend a few books that bring the Civil Rights Movement alive for readers via both fiction and nonfiction. Read on for the books she recommends, and leave us further recommended reading in the comments.
Martin Luther King
The seed of this book is King's essay, "Letter from Birmingham Jail," in which King famously observed that members of the KKK aren't the greatest threat to the Negro's call for justice but moderate white Americans, who urge "the Negro" to bide his time.
To the question: how can you advocate breaking some laws and obeying others, King responds: "The answer is found in the fact that there are two types of laws: there are just laws, and there are unjust laws. I would agree with St. Augustine that 'An unjust law is no law at all.'"
This book and the essay that inspired it are a cornerstone to my sense of justice and to my theology (I grew up the daughter of missionaries in West Africa). Working for justice means mending broken relationships and this is the work of Divine Love.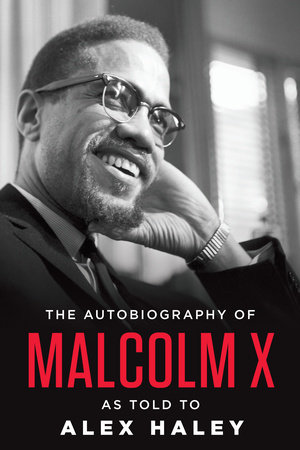 The Autobiography of Malcolm X
Malcolm X; Alex Haley
I first read this book in paperback almost forty years ago and I still own it. I remember feeling that the narrative was both astonishing and completely understandable. The story of Malcolm's early life (father's death, mother's commitment to a psychiatric hospital) gripped me.  I was still relatively new to the U.S., having grown up a white American in Nigeria. So Malcolm X's critique of the U.S., his passion, and his spiritual conversion to Islam all rang true for me even though I knew next to nothing about Islam. Somehow I identified with his pilgrimage to Mecca and North Africa, perhaps because I had just been required to leave that continent. I came away from the book admiring Malcolm X as a Black nationalist and as a Pilgrim or Seeker, who was still evolving when he was assassinated.
Toni Morrison
For me, Morrison's third novel is a Civil Rights novel though it only refers to Malcolm X glancingly and to Emmett Till briefly. But the novel is an extended metaphor for the struggle. On the one hand, we have the black, middle-class character of Milkman, who fails entirely to understand "the urgency of now" (King), and on the other hand, we have his friend, Guitar, who will use "any means necessary" to right the wrongs of white America.  The evolution of their friendship is a conversation about Black identity, Civil Rights, and justice, but the conversation is playing out not in politics or the pulpit but in their everyday lives. Pilate, the matriarch of Milkman's family, is the deep mystery at the heart of the novel. "Without leaving the ground, she could fly." Her character points to the essential relation between self-acceptance and loving the "other."
Langston Hughes
While Hughes is connected with the Harlem Renaissance of the 1920s and 30s, his poems cover the twentieth century and have shaped my sense of "the urgency of now." In a few lines, these poems imprint our minds with Black realities. Essential poems include "Mother to Son," "Cross," "Words Like Freedom," "Jim Crow Car," "The Negro Dreams of Rivers, and "Always the Same"—which is a rousing critique of race-based exploitation and a call for global justice.  Also, "Tell Me"—which asks the question, "why should it be my dream/ deferred/overlong?"
Timothy B. Tyson
The story of Emmett Till and his mother ignited the Civil Rights movement and is the heart of the movement for me. Perhaps because I'm a mother, the terror of that event, the courage of the mother, the mutilated body, carry a weight of Biblical proportion, like a crucifixion.  The story had to go into my current novel. Tyson wrote this book of political history after Carolyn Burns, the white woman in whose name Emmett Till was killed, asked to talk with him. She doesn't come off very well. What "comes off" is how the white imagination was bent by the history of race in Mississippi, how Chicago and Mississippi were not that far apart. This book is imperative for anyone who wants to know why the movement could not wait.
Jacqueline Woodson
This story in poems about a young girl's experience of her brownness can be read by young and old readers alike. It includes the girl's awareness of sit-ins and protests. More than that, it extends the movement into our present. Part of what I love about this book is that the girl loves her early life in South Carolina, where she is surrounded by family and pine trees and porch wings: "In South Carolina, we become The Grandchildren/ Gunnar's Three Little Ones/ Sister Irby's Grands/ MaryAnn's Babies." I also love her discovery of a composition notebook that she carries around for days before writing in it as if it's a sacred object (which it is). What is so powerful about this book is that we are seeing in the here and now how brownness shapes a life now: the beauties of brownness and the imperative, still, for justice. We still can't wait.
EDITOR'S NOTE: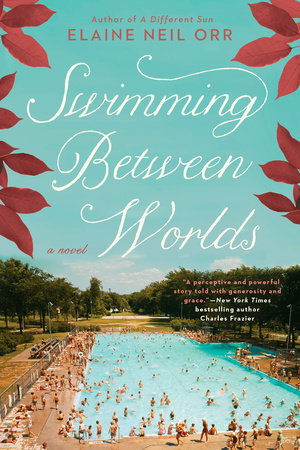 Elaine Neil Orr is professor of English at North Carolina State University in Raleigh, where she teaches world literature and creative writing. She also serves on the faculty of the low-residency MFA in Writing program at Spalding University in Louisville. Author of A Different Sun, two scholarly books, the memoir Gods of Noonday: A White Girl's African Life, and Swimming Between Worlds, she has been a featured speaker and writer-in-residence at numerous universities and conferences and is a frequent fellow at the Virginia Center for the Creative Arts. She grew up in Nigeria.