Romance novels get a bad rap. Most people judge them without even reading them, and accuse those who enjoy the genre of not reading "real" books.
We gathered together six well-known romance authors to help dispel stereotypes about the genre, and discuss how their stories are especially meaningful to women. Tune in to the video below to see what they had to say.
Transcription of romance authors discussing the importance of the genre for women.
Chanel Cleeton: You know romance gets a bad rap a lot, and we all know that.
Kate Bateman: I mean, people just think it's literally trashy novels.
Shayla Black: And I grew up in the era of reading romance when it was his love lance and his man root. Let's just call it what it is, and move on.
Kate Bateman: But as a genre, it's literally the most feminist literature you can get. It's like mainly for women.
Tamsen Parker: By women, about women.
Kate Bateman: The entire purpose is to make women feel empowered and feel good about themselves.
Sarina Bowen: The women are always their own savior, alongside with finding somebody to spend their lives with.
Tamsen Parker: In a lot of popular culture media, it's harder to find really multi-dimensional characters, where I feel like that's really common in romance. People have families. They have careers. And they have a love interest.
Kate Bateman: I like the fact that my women are kick-asses in corsets. My girls will have cool jobs. So they're like thieves or they are counterfeiters.
Milly Taiden: I always felt that curvier women, there weren't enough of them. So that's why I started writing them. I loved the stories. They were fantastic and the romance was great. But I was like, well, that's not like a girl like me.
Sarina Bowen: I have actually a female character in one of my books who comes down with a sexually transmitted infection. And it's a huge disaster and a blow to her ego and her sense of self. And I did once get a letter from somebody who thanked me for writing that story, because that happened to her and she was horrified and embarrassed and felt a lot of shame. But she really loved the portrayal of that event in this book, and that it's not the end of the world.
Shayla Black: I think there's so many facets to women. And I don't think we should have just any one sort of heroine. I've written the really shy, come out of your shell types. I've written ones that just kick ass from start to finish. We went through a phase in romance, I feel like, where we had nothing but what everybody said was kick-ass heroines. I'm like, that's great, but for the girls who are super shy? Sometimes even I couldn't relate. I want to relate to this girl.
Tamsen Parker: You see it in a lot of mainstream, popular culture that FF or lesbian relationships, it's like this is for the pleasure of somebody else to watch. When you're looking at the romance genre, you're talking about women's pleasure. And that's really powerful. You don't see it a lot.
Sarina Bowen: I grew up in a kind of conservative part of the country, where girls my age didn't talk about sex or sexuality.
Shayla Black: I get a lot of email about this, too, where people feel as if they didn't really understand themselves, or they didn't understand that something was OK.
Sarina Bowen: So it's been a real journey for me to portray women in a positive sexual light.
Shayla Black: This is a way for them to get information, and see it processed through a character's eyes, and understand how it functions, and how it might function for them.
Check out the books: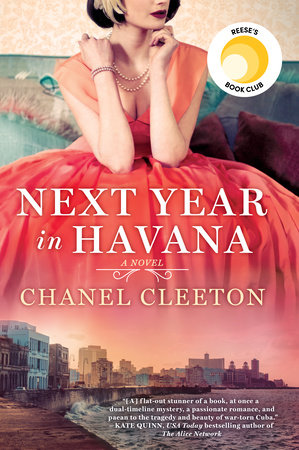 Next Year in Havana
Chanel Cleeton
After the death of her beloved grandmother, Marisol Ferrera – a Cuban-American woman – travels to Havana, where she discovers her true identity and family secrets that have been hidden since the revolution. Marisol comes face-to-face with the contrast between Cuba's beauty and its perilous political climate. When Marisol finds herself attracted to a man with secrets of his own, she'll need the lessons of her grandmother's past to help her understand the true meaning of courage.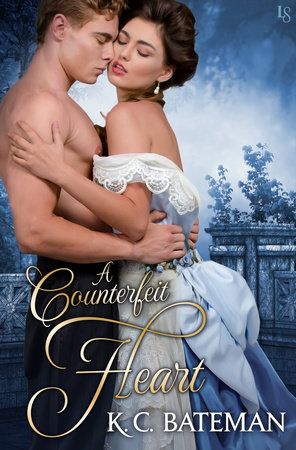 A Counterfeit Heart
K. C. Bateman
Counterfeiter Sabine de la Tour has decided to bid a reluctant farewell to her double life as a notorious criminal, but leaving won't be easy – she and her business partner must escape France soon, or face certain death. Her only hope of surviving is to strike a deal with the very spy she's spent her career outrunning. Now after meeting the arrogant operative in the flesh, Sabine longs to throw herself upon his mercy – and into his arms.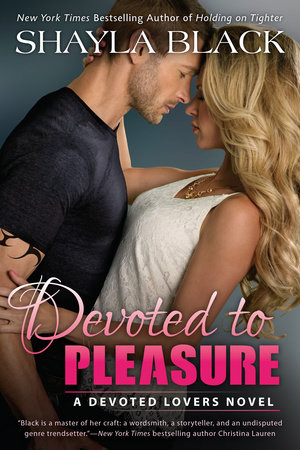 Devoted to Pleasure
Shayla Black
When a a blackmailer starts watching her every move, television star Shealyn West hires Cutter to keep her safe, never imagining their attraction will be too powerful to contain. As Shealyn and Cutter navigate the scintillating line between business and pleasure, they unravel a web of secrets that threaten their relationship and their lives. When danger strikes, Cutter must decide whether to follow his heart or lose Shealyn forever.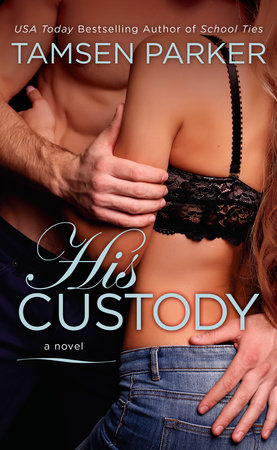 His Custody
Tamsen Parker
Keyne O'Connell leads a good life – she has a great family, a loving boyfriend, and a promising future. But one dark summer night changes everything for Kenye, forcing her into the care of her boyfriend's intimidating, much older brother, Jasper. Jasper isn't a good man. He's a womanizer and a casual drug user with no interest in becoming Keyne's guardian. But living in close quarters soon stirs up feelings inside them both that are far from platonic. Keyne needs a firm hand to keep her in line, but what she desires could lead Jasper into trouble.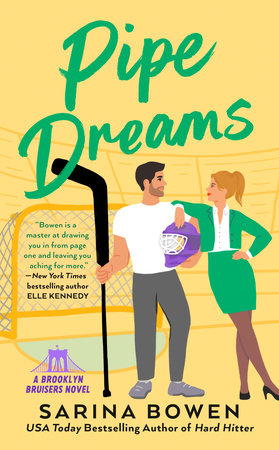 Pipe Dreams
Sarina Bowen
Mike Beacon, a hockey player, widower, and a single father, has never forgotten Lauren Williams, an ex-lover who gave him the best year of his life. When Lauren reappears in the Bruisers' office during the play-offs, Beacon sees his chance to make things right. But Lauren's focused on her plans for the future and won't let a man get in the way of that. Lauren plays her best defensive game, but she's no match for the dark-eyed goalie.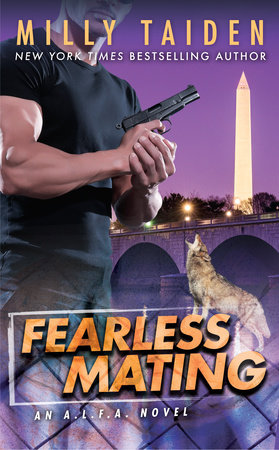 Fearless Mating
Milly Taiden
Sergeant Major Candace Obermier has arrived at Alpha League Federal Agency headquarters to shut it down. Though A.L.F.A. pledged to protect humans from paranormal threats, they've caused nothing but mayhem. Candace thinks the problem lies with the agency's director, Josh Tumbel. But when A.L.F.A. headquarters is taken in a hostage situation, Josh demonstrates the critical nature of the agency's existence, and proves his worth to Candy as a protector and lover.