When I was ten years old, I picked up my first musical instrument – the clarinet. And (excuse me while I boast) I was really, really good. From there, I learned to play all variations of woodwind, from the saxophone (alto, tenor, and bari) to bass clarinet and the oboe. I'll never forget what it felt like to play for the very first time, or the epiphanous moment when I realized I can read notes on a page and translate them into a song. I played in marching band, jazz band, classical band, pits for musicals – you name it, I've done it. (I was the epitome of a band geek growing up.) And when I stopped hiding behind a music stand and started to sing, it was the most freeing thing in the entire world.
If you've performed before, you know that there's nothing quite like being in front of an audience. But even those that don't play can do something powerful: listen. Listen and appreciate the magical melodies and harmonies, and let them mean something to you. Interpretation is what music is all about.
Music is a universal language, and one that is simultaneously beautiful and extraordinary. It transcends boundaries, breaks down walls, and stops time in its tracks, if only for a few minutes. It may not solve problems, but it certainly helps bring people together. The list of books below are a mix of fiction and nonfiction, showcasing musicians and their experiences around the world, the instruments that make it possible, and the emotion that binds it all together.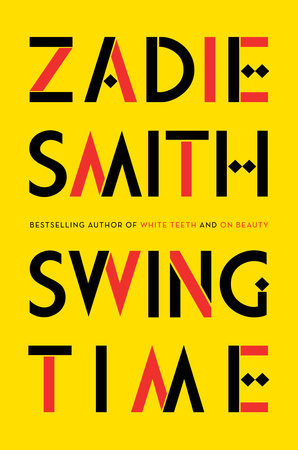 Zadie Smith
A New York Times bestseller, this compelling story captures the essence of a faded childhood friendship between two girls, Tracey and Aimee, who dream of being dancers. Tracey has real talent while Aimee has ideas, and as a result, the two friends diverge on their paths as they enter adulthood. Tracey makes it to the chorus line but struggles with adult life. Aimee travels the world as an assistant to a famous singer, eventually moving to Africa with charitable aspirations. Zadie Smith's Swing Time takes readers on an unforgettable journey from London to West Africa, where inequality and injustice soar high, and music is a saving grace to all.
Mike Love with James S. Hirsch
Ever wonder what it was like to be a Beach Boy? In this memoir, Mike Love – founder of The Beach Boys, and the group's lead singer and lyricist – shares it all. Known as one of the most popular bands in American history, The Beach Boys have a story that needs to be told. From their California roots to their international fame in the 1960s, the band has defied time and continues to be well-known throughout the world by many generations. Love shares his experiences with his readers, holding nothing back as he divulges both the diabolical and the divine aspects of being a Beach Boy.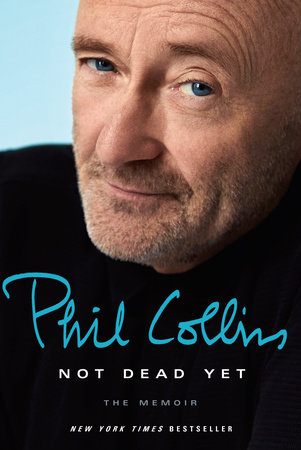 Phil Collins
Phil Collins, known for being the drummer and frontman of Genesis prior to a thriving solo career, has sold millions of records over the course of decades, making him a huge icon in the music industry. In this memoir, he documents the highs and lows of his musical journey, from the songs and shows, the hits and the misses, his dynamic love life, reaching the top of the charts, and retiring in 2007. Not Dead Yet is an inside look at Phil Collins – the man many know and love, and also the man not many know at all.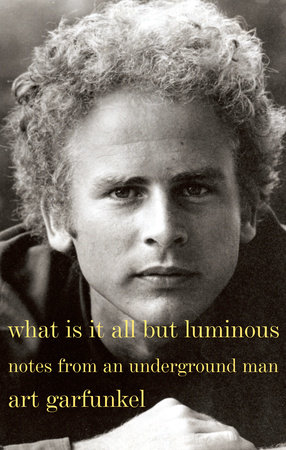 Art Garfunkel
Art Garfunkel, one half of the extremely famous Simon and Garfunkel, writes about his life before, during, and after topping the pop charts. In What Is It All But Luminous, we travel through his life with him as he recalls his early childhood, meeting Paul Simon in school, beginning the band, and traveling on the road for countless tours. He treks through the highs and lows of his career, and touches on personal life events that aren't known to most of the public. Garfunkel paints a very real portrait of his lifelong friendship with Simon, shedding new light on the relationship that became one of the most successful music groups of all time.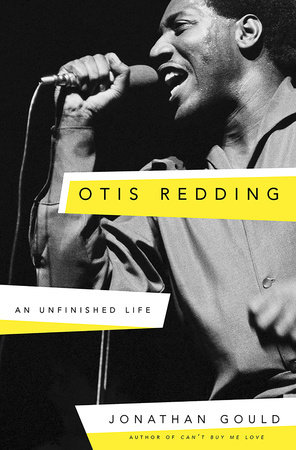 Jonathan Gould
Jonathan Gould's biography maps out Otis Redding's life and explores his unparalleled musicianship through groundbreaking research, as never seen before. The portrait of the singer's background, his upbringing, and his professional career are outlined in this beautiful book with the help of the Redding family. Otis Redding continues to have a strong influence on music today, despite his life being tragically cut short. This book is great for all music lovers out there who want to understand what The King of Soul was really like.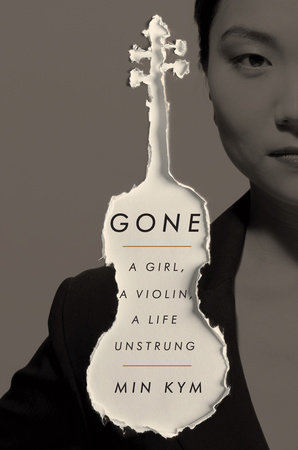 Gone
Min Kym
In her moving memoir, Gone, Min Kym explores each stage of her life with great speculation and transparency. We trek through Min's life with her as she relives the highs and lows in her story of love, loss, and, of course, music. As a child prodigy, Min's adolescent experiences strayed far from the norm, and in her writing, she speaks truthfully about what it was like to grow up feeling isolated, with crushing expectations. As an adult, Min found her soulmate: a 1696 Stradivarius. She felt that every painful experience from her past was worth it because she had found her life's meaning in the sound and feel of this beautiful instrument – and then it was taken from her, and everything changed.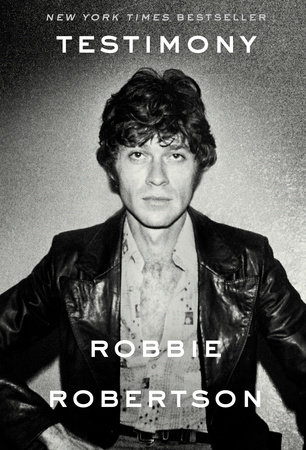 Robbie Robertson
This New York Times bestseller tells the story of The Band, a group that changed music history with songs like "The Weight," "The Night They Drove Old Dixie Down," and "Up on Cripple Creek." Robbie Robertson, the guitarist and principal songwriter in The Band, recalls the journey that led him to becoming a rock legend. Robertson writes about being a musician during the the 1960s and early '70s, a pivotal time for the music world, when rock and roll was on the rise and talent was around every corner, set against the backdrop of a national celebration of love and freedom.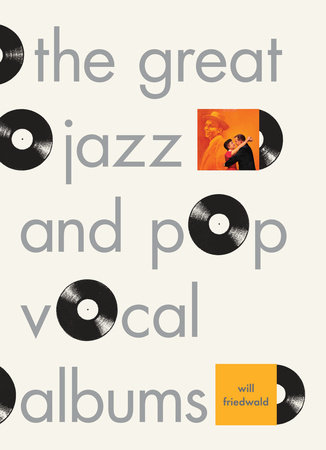 The Great Jazz and Pop Vocal Albums
Will Friedwald
Will Friedwald, author of A Biographical Guide to the Great Jazz and Pop Singers, takes a look at the finest albums in jazz and pop history in this timeless book. The album was the primary format of music from the 1940s until the very recent decline of the CD, and because of that, albums will always be a treasured part of music history. Renowned musicians like Ella Fitzgerald, Frank Sinatra, Peggy Lee, Judy Garland, along with many others, are captured forever on vinyl, as a piece of musical history frozen in time for everyone to appreciate.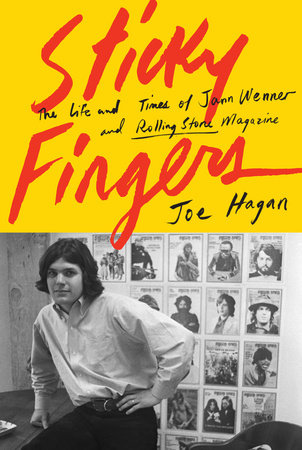 Joe Hagan
Sticky Fingers is the first and only biography of Jann Wenner, the founder of the popular Rolling Stone magazine. Wenner's story is one of love, devotion, and a passion for rock and roll music that led him to create an iconic magazine that became a powerful influence in the music industry. Through documents, letters, and interviews, Joe Hagan successfully captures the complex life of Jann from the late twentieth century to the digital age, and demonstrates how he reinvented youth culture with Rolling Stone.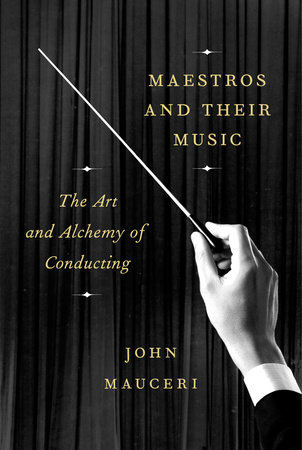 Maestros and Their Music
John Mauceri
A band is nothing without fluidity and togetherness, so how exactly does a group of musicians go about finding cohesion in spite of so many moving parts? In the case of classical music, with a conductor. In Maestros and Their Music, John Mauceri – a celebrated conductor with a longstanding international career – provides a beautifully illustrated look inside the art and craft of conducting. Mauceri explains that conducting is a composition of interpretation and intent, and is a vital part of communicating the emotions of a piece of music to the audience.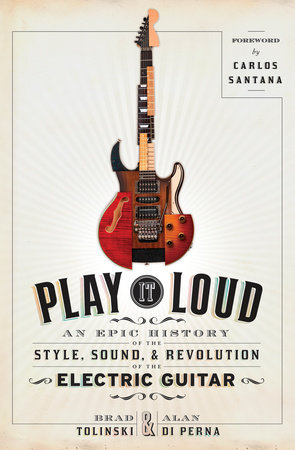 Brad Tolinski and Alan di Perna; Foreword by Carlos Santana
Not many people think about a time before electric guitars, given how crucial they are to music today. But they weren't always around, and the history of the electric guitar is a story worth telling. In Play It Loud, music journalists Brad Tolinski and Alan di Perna bring the history of this iconic instrument to life by using twelve guitars as milestones to illustrate the conflict and passion the instruments have inspired. Tolinkski and Perna feature Leo Fender, the man who transformed the guitar into what it is today, along with other key players and builders that made the musical revolution possible with the electric guitar.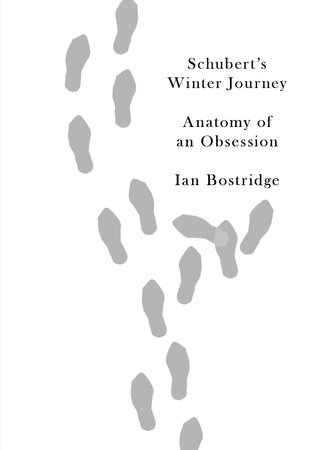 Ian Bostridge
Completed in the last months of young Schubert's life, Winterreise (Winter Journey) has come to be considered the single greatest piece of music in the history of Lieder (traditional German songs for voice and piano). Schubert's Winter Journey is composed of twenty-four short songs that tell an emotional story unparalleled by any composition of its kind. Ian Bostridge explores the world's most famous and challenging song cycle by a looking at the main themes – literary, historical, psychological – that weave through the twenty-four songs that make up this legendary masterpiece.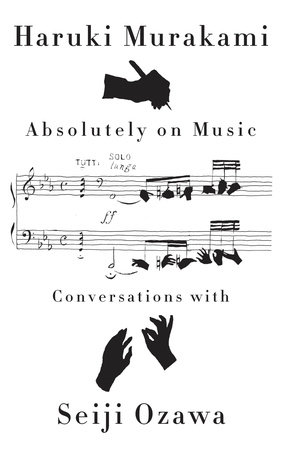 Haruki Murakami with Seiji Ozawa
International bestselling writer Haruki Murakami joins forces with Seiji Ozawa, revered former conductor of the Boston Symphony Orchestra, for a series of conversations on their shared passion: music. Murakami and Ozawa discuss everything about music, and examine some of their favorite performances while Murakami questions Ozawa about his career conducting orchestras around the world. This book is a thoughtful reflection on the nature of both music and writing, and how they connect to create the most wonderful, moving works of art.
Rachel Joyce
It's 1988. In a run-down suburb stands a music shop that is jam-packed with records of every kind. Frank, the shop's owner, has been known to always give his customers exactly the piece of music they need. One day, Ilse Brauchmann walks into the music shop and asks Frank to teach her everything he knows. Frank, used to a life of seclusion, is thrown off by this request and wants to say no – but reluctantly agrees. As the two spend more and more time together, old wounds threaten to reopen as the past resurfaces. This novel showcases two people that must tune in to their inner selves to let go of their emotional baggage, and find healing in music and love.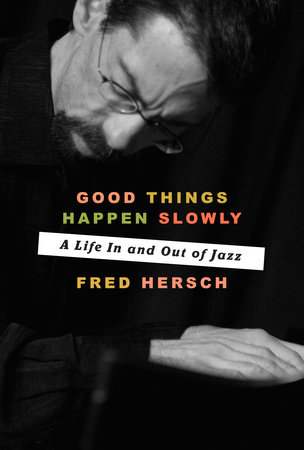 Good Things Happen Slowly
Fred Hersch
Fred Hersch worked for many years as a prodigious pianist for musical icons in the twentieth century, including Art Farmer and Joe Henderson, and in the 1980s he broke tradition with his transformative compositions that defied boundaries, combining classical, pop, and folk music to create a completely new type of jazz. Good Things Happen Slowly is Fred's story of being a groundbreaking pianist and being the first openly gay, HIV-positive jazz player. Fred takes us through every step of his journey, and tells readers about his two-month-long coma in 2007 that led to the most compelling music of his career.