There's nothing quite like delving into a novel when you know you can count on several more volumes to hold your attention. The idea of getting know a character – or characters – over the course of not only multiple novels, but multiple years makes for a unique reading experience. Picking up a new novel in a beloved series is like meeting up with some old friends – there's a kind of well-worn familiarity that can't be replicated. Luckily, if you too have the urge to dive into a long-running series, we have a few favorites to get you started.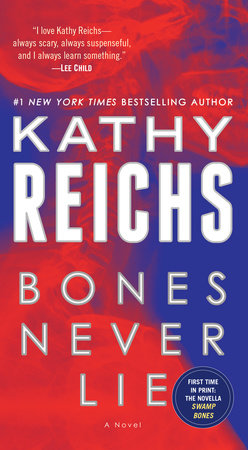 Bones Never Lie
You likely know Temperance Brennan from the long running TV series, "Bones." If that is your only exposure to the brilliant forensic anthropologist, do yourself a favor and pick up one of the novels that inspired the series. With eighteen novels and counting, Kathy Reichs has more than proven that she knows her way around a suspenseful plot.Add in an engaging cast of characters and one of the best protagonists in thrillers fiction and you've got a recipe for success.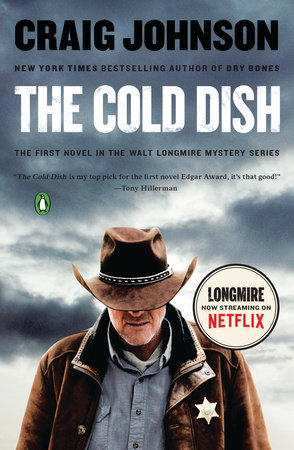 The Cold Dish
Walt Longmire is one of my favorite fictional detectives; he's a laconic and tortured cowboy with a stiff moral code and a weathered view of the world around him. Craig Johnson has carved out an interesting niche that combines classic Old West and cowboy tropes with hard-boiled noir. It's an interesting combination that sets the Longmire Mystery series apart from the wealth of other crime fiction crowding the shelves.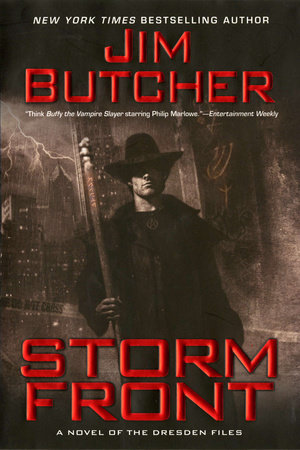 Storm Front
There's been real boom in quality urban fantasy the last few years, but Jim Butcher's wizard-turned-private-investigator will always be my go-to. With Harry Dresden, Butcher puts a fantastical spin on the classic hard-boiled detective mystery. Dresden finds himself caught up in all facets of murder and mayhem in his beloved Chicago — supernatural and otherwise — and his wisecracking, fly-by-the-seat-of-his-pants style has kept me entertained across fifteen novels as well as various short stories.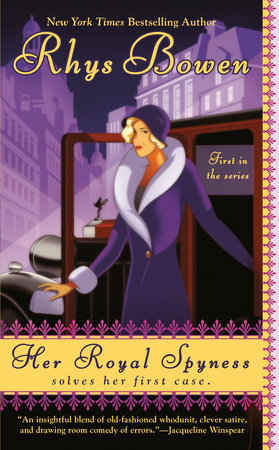 Her Royal Spyness
Rhys Bowen's A Royal Spyness Mystery series is one of my favorites and at twelve novels, there's plenty to sink your teeth into. Set during the 1930s, the mysteries center around a Lady Georgiana, who is 34th in line for the English throne with a penchant for finding herself in inexplicable situations.
Killing Floor
Jack Reacher might just be the most badass, no-nonsense hero in suspense fiction at the moment and Lee Child's lean and visceral thrillers are truly edge-of-your seat affairs. Reacher is an ex-military policeman turned drifter with a very particular and dangerous sort of skills. He makes his way around the country like a sort of modern-day knight, always finding someone in dire need of his help.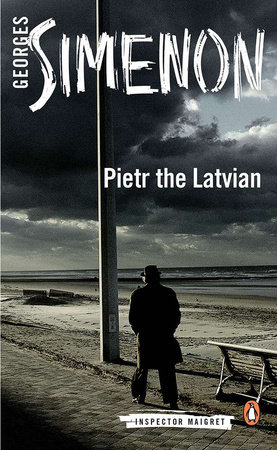 Pietr the Latvian
When it comes to long-running series, Georges Simenon's Inspector Maigret is difficult to top. With seventy-five novels featuring the genius Parisian sleuth, there's plenty of mystery to be enjoyed.Maigret is a dogged and occasionally misanthropic detective who navigates the underbelly of a Paris that seems to be set in a state of perpetual gloom. These tightly woven, densely plotted mysteries are well worth digging into.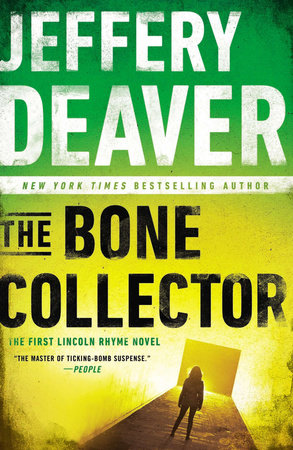 The Bone Collector
Lincoln Rhymes is one of the more interesting characters in recent thriller fiction. He's an extraordinary forensic scientist and criminologist who also happens to be a quadriplegic with control of only one finger. Rhymes makes his way through the often startling grisly crime scenes with a host of high tech gadgetry. His investigations always prove to be just the sort of high-wire suspense that all-night reading sessions require.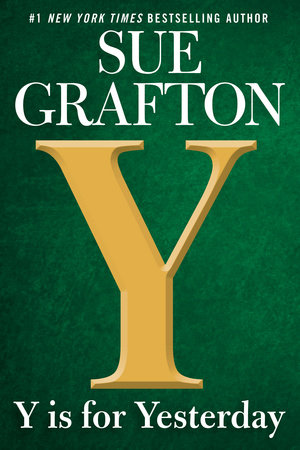 Y is for Yesterday
It's hard to top Sue Grafton's dogged ingenuity. The twenty-five novels in her Kinsey Milhone/Alphabet series are a master class in sustained suspense and clever plotting. Grafton created one of the all-time great literary detectives in Kinsey Milhone — a hard edged and resourceful private investigator who Grafton insisted on thrusting into ever more dangerous situations.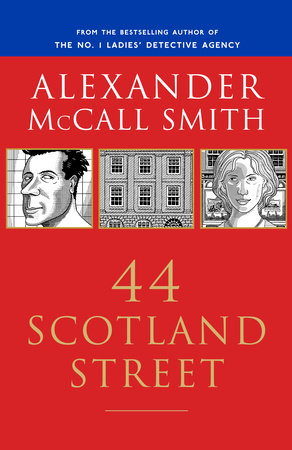 44 Scotland Street
You likely know the prolific Alexander McCall Smith for his bestselling No.1 Ladies Detective Agency series, and while we most definitely recommend that one as well, 44 Scotland Street is another long-running series that is well worth your time. Set in McCall Smith's beloved Edinburgh, the series centers on the residents of 44 Scotland Streetand their assorted love triangles, mishaps, mysteries, and various goings-on. And i's all told with McCall Smith's characteristic warmth, wit, and keen perception.
By Keith Rice, September 12, 2018, first appearing on Signature Reads