We've all, at some point or another, walked the fine line between staying afloat financially and drowning in debt. Expenses can be crippling, and just making ends meet has become extremely difficult.
There's no better time than now to get your finances in order. The eight books listed below will help you to understand the world of economics, expand your knowledge, and guide you on your own personal financial journey.
IF YOU FANCY YOURSELF AN ARMCHAIR ECONOMIST:
Rana Foroohar
Many believe that our economic system is rigged to benefit the privileged elites at the expense of hard-working Americans – a belief that is only continuing to grow, and most likely propelled Donald Trump into the White House. In Makers and Takers, Financial Times columnist Rana Foroohar examines why Wall Street is no longer supporting Main Street businesses, and how our corrupted financial sys­tem is inhibiting the American Dream.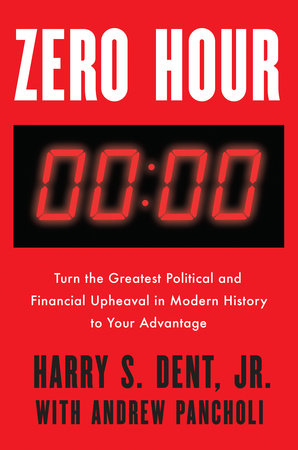 Zero Hour
Harry S. Dent, Jr. with Andrew Pancholi
In this book, Harry S. Dent Jr., bestselling author of The Demographic Cliff and The Sale of a Lifetime, shares his predictions for the upcoming years: low points for multiple political, economic, and demographic cycles resulting in a major financial crash, or an "Economic Winter." With the help of expert Andrew Pancholi, Harry discusses how to survive the difficult times ahead, and the best ways to invest your money.
David Pilling
In this powerful, compelling book, David Pilling exposes the dangers of the biases in economic orthodoxy and explores the alternatives to GDP. He tackles topics such as measures of wealth, equality, sustainability, and measures of subjective well-being. Thought-provoking and revelatory, The Growth Delusion offers unique and profound insights into how our society can best meet the needs of real people.
IF YOU'RE LOOKING FOR SOMETHING MORE HANDS-ON:
Chris Guillebeau
Some people dream of quitting their full-time job to pursue entrepreneurship and be their own boss. But for the majority of people, the thought of not having a stable income is terrifying. What's the happy medium? How can you make extra money without giving up your career? Chris Gullibeau knows the answer: a side hustle. In this book, he offers a step-by-step guide that takes you from idea to income in just 27 days.
Nicole Lapin
New York Times bestselling author Nicole Lapin is not afraid to take charge of her life, her career, and her future by being a total "boss." She's become the boss of her own life, a boss at work, and the literal boss of her own company, and wants to teach women everywhere how to do the same.  This empowering guide serves as a reminder to women that they shouldn't be afraid to take control of their own lives and careers, and truly be a boss bitch.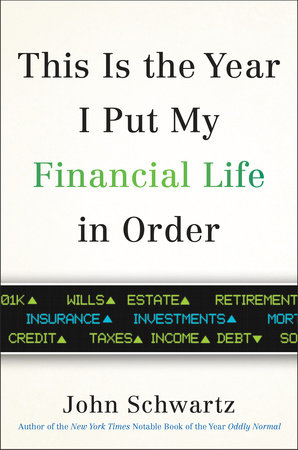 This is the Year I Put My Financial Life in Order
John Schwartz
Most of us like to think that we're either born with great money management skills, or not. But in This Is the Year I Put My Financial Life in Order, John Schwartz argues that financial planning can be learned, like anything else. John and his wife are well above the poverty line, but well below the one percent, and in this book, he shares their (hilarious) experiences in finding peace with their finances. This down-to-earth book is a perfect guide for everyone who has never wanted to read an authoritative financial guide.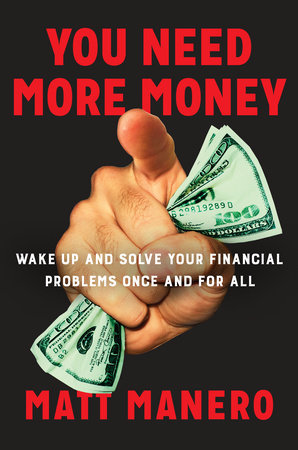 You Need More Money
Matt Manero
Serial entrepreneur and small business expert Matt Manero's You Need More Money is a motivational book that pushes you to reclaim your dreams of acquiring wealth and gives you a roadmap to ramp up your income and savings. It's the perfect tool for someone looking to boost their financial prowess and get their finances in order.
Robin Ryan
Robin Ryan has been committed to helping her clients enhance their careers for the past twenty years. Now in Retirement Reinvention, she exposes how retirement is changing and debunks the myths associated with it. Each meaningful page is filled with advice for leaving a disappointing career, exploring interests, finding new opportunities, and enjoying a healthy work-life balance.