Nominally, religious faith and science are viewed as opponents in a grand rhetorical debate. And yet, there's plenty of interesting debate to be witnessed by those authors who've set out to examine the grey areas in which science and belief overlap. In some cases, these are scientists seeking a common ground with the theologians who ponder some of the same questions, albeit from a very different angle. In others, these authors have one foot in each camp, blending a deeply held faith with a background in the scientific method and a rigorous logic to boot.
These books offer a host of perspectives on the places where faith, logic, science, and religion all converge. Regardless of your perspective on the cosmos and the world around us, you may well find plenty to ponder and debate within these pages.
Searching for Stars on an Island in Maine by Alan Lightman
Alan Lightman's own background is in theoretical physics; he's also written a host of books exploring the ways in which science interacts with our daily lives and overlap with the ineffable. In Searching for Stars on an Island in Maine, Lightman ponders questions of mortality, the nature of the universe, and the inexplicable questions that the universe poses. The result is a charming, candid, thought-provoking book.
The Creation by Edward O. Wilson
In Lightman's book, he explores the ways in which science and religion converge and diverge on some of the grand questions that humanity asks the universe. That isn't the only way in which scientists and theologians can find common ground, however: in Edward O. Wilson's The Creation, Wilson makes an argument for environmental preservation designed to encompass both the deeply religious and the scientifically rigorous.
Buddhism and Science: A Guide For the Perplexed by Donald S. Lopez, Jr.
Discussions of the debate between science and religion frequently focus on science's relationship to the Abrahamic religions. It's important to not overlook the way that other belief systems can relate to science as well–and thus, this 2008 book from Donald S. Lopez Jr., which explores the numerous ways in which Buddhism and science each approach some of the same questions, and how the two have inspired one another.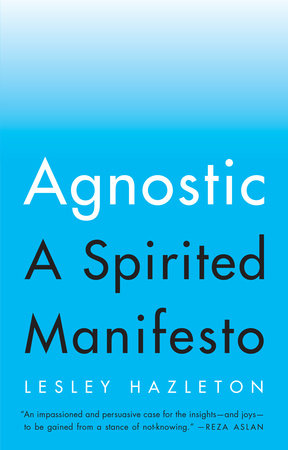 Agnostic: A Spirited Manifesto by Lesley Hazleton
Lesley Hazleton's Agnostic is a rigorously-written look at (and case for) skepticism in all things, which does a fine job of establishing agnosticism as a distinct system for interacting with the world. Many of the qualities that Hazleton cites as inherent for agnosticism play a large role in science as well–and the end result is a holistic means of examining and interrogating the world, from the physical to the metaphysical.
The Big Question: Why We Can't Stop Talking About Science, Faith and God by Alister McGrath
For some writers and thinkers, science and religion are wholly incompatible; for others, they inform one another, leading to a greater understanding of both. Alister McGrath, who has doctorates in molecular biology and theology, falls firmly in the latter camp, and has lectured extensively on the ways in which science and religion can coincide. The Big Question offers many of his thoughts on these ongoing debates, and an examination of the interconnectedness of the two.
Worlds Without End: The Many Lives of the Multiverse by Mary-Jane Rubenstein
As humans study the universe, questions can appear about its nature–including whether our universe is the only one in existence or part of something much larger. Mary-Jane Rubenstein's Worlds Without End explores several of the questions that arise when pondering the multiverse–along with the religious and philosophical questions that arise when considering a potentially infinite array of distinct universes.
Einstein and Religion by Max JammerIn
Searching for Stars on an Island in Maine, Lightman returns to questions of Albert Einstein's own beliefs regarding the universe, which makes for a fascinating counterpoint to Lightman's musings on the same. Max Jammer's book offers a more in-depth look at Einstein's feelings on religion, which defied easy explanation and provide an interesting means by which to consider his scientific discoveries.
Faith, Science and Understanding by John Polkinghorne
John Polkinghorne is both a scientist and a theologian, and he's been writing about the overlap of the two for several decades now. As its title suggests, Faith, Science, and Understanding is a book that seeks to bring together the two intellectual traditions with which Polkinghorne is most familiar, finding ways in which a belief in God and an understanding of science are fundamentally compatible.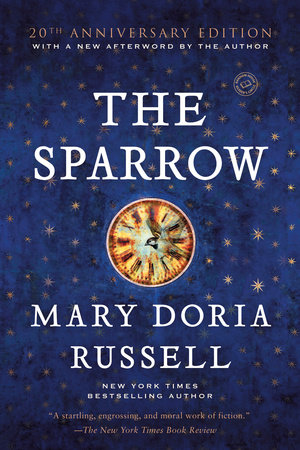 The Sparrow: A Novel by Mary Doria Russell
Unlike the rest of the books on this list, Mary Doria Russell's The Sparrow is fiction. Specifically, it's science fiction–telling the archetypal story of humanity's first contact with an extraterrestrial species. But given that a Jesuit priest is involved, this is a narrative in which science and religion are inexorably entangled. That blend of ways of seeing the world has made for several gripping narratives over the decades – see also Michel Faber's The Book of Strange New Things and James Blish's A Case of Conscience.