Intersectionality might be a new concept to some, but for most, it's an essential feminist tenet. Defined as "what happens when forms of discrimination combine, overlap, and intersect," the term was coined by civil rights activist and legal scholar Kimberlé Crenshaw in 1989. Since then, the concept of intersectionality and the discourse behind it has become pivotal in centering the experiences of underrepresented women within the feminist movement. It's become a corrective lens to the limited  scope of mainstream feminism and a way to dispel the shadow of the second wave.
Often spotted on Twitter feeds, t-shirts, and yes, even tote bags, intersectionality hasn't just become a widely celebrated concept, but a buzzword. In attempts to keep the term from being misinterpreted or misused, we've crafted a primer of feminist texts that best illustrate what intersectionality means, whose lives it impacts most, and the reason why you should think twice before using the term flippantly.
How We Get Free: Black Feminism and the Combahee River Collective
Keeanga-Yamahtta Taylor
How We Get Free: Black Feminism and the Combahee River Collective, edited by Keeanga-Yamahtta Taylor, celebrates the pioneering voices of the women whose coalition in the 60s and 70s paved the way for Black feminism and women's liberation today. Comprised of compelling interviews with Barbara Smith, Beverly Smith, Demita Frazier, Alicia Garza, and Barbara Ransby, How We Get Free opens with the Combahee River Collective statement which perfectly sets the historical and ideological context of the collective's goals and legacy for its audience. Each of the women featured in this book are feminists whose work continues to move the voices of Black women and women of color from the margins. A crucial addition to any feminist's library, How We Get Free is a testament to why we persist.
This Bridge Called My Back: Writings by Radical Women of Color
Cherríe Moraga and Gloria E. Anzaldúa
One of the most quintessential feminist anthologies to date, This Bridge Called My Back, edited by Cherríe Moraga and Gloria E. Anzaldúa, showcases the voices and stories of women of color with an unflinching boldness. A seminal contribution to the birth of the third wave, This Bridge Called My Back uplifts the narratives of those previously excluded by mainstream feminism. Through poetry, first person accounts, critical essays, and illustrations, writers like Donna Kate Rushin, Mitsuye Yamada, Cheryl Clarke, and Genny Lim share their truths seamlessly. Each of their voices ring out with unwavering strength. This is the sort of book you'll return to again and again, and each time it will give you hope to continue fighting for justice.
Sisterhood Is Forever: The Women's Anthology for a New Millennium
Robin Morgan
Like Our Bodies, Ourselves and Feminism is for Everybody, Robin Morgan's trailblazing anthology Sisterhood is Powerful was an essential contribution to feminism's second wave. In Sisterhood Is Forever, Robin expands on the countless conversations her 1970 anthology fostered while celebrating solidarity's capacity to transform communities and foster change. Sisterhood Is Forever, as Morgan writes in her introduction, "gleams with the vision of a New World," a more just world, a world where equal rights isn't merely a dream, but a reality. This anthology affirms that "feminism is the politics of the twenty-first century."
Teaching to Transgress: Education as the Practice of Freedom
bell hooks
In her essay "Holding My Sister's Hand: Feminist Solidarity," the legendary bell hooks articulates why solidarity is vital with the following illuminating words: "We need to examine why we suddenly lose the capacity to exercise skill and care when we confront one another across race and class issues." Within this essay and throughout her collection, hooks gives readers the vocabulary and praxis required to subvert the imperialist white supremacist capitalist patriarchy and move towards freedom. Teaching to Transgress: Education as the Practice of Freedom is the perfect companion text to Feminist Theory: From Margin to Center and is a necessary touchstone for activists of all stripes. Its pages push us to "collectively imagine ways to move beyond boundaries" and to above all "transgress."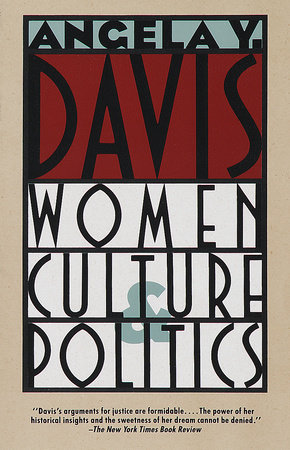 Women, Culture, & Politics
Angela Y. Davis
In the introduction to Women, Culture & Politics, the iconic Angela Y. Davis writes, "My… work over the last two decades will have been wonderfully worthwhile if it has indeed insisted in some small measure to awaken and encourage… new activism." This 1990 collection of essays and speeches—much like the rest of her bibliography—will awaken the activist within every reader and sustain them for years to come. As always, her words shake us from our complacency and force us to examine the way our national and personal politics impede progress. Her insights ring as true today as they did decades ago. She confronts us to reckon with the movement's failures as a way to ensure its future. She reminds us that "the women's movement cannot afford to repeat its mistakes of the last century or even of the last decade."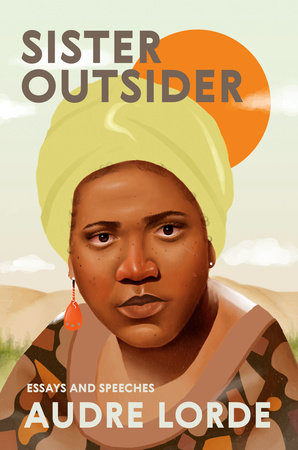 Sister Outsider
Audre Lorde
Audre Lorde's Sister Outsider is a required text for all readers. Originally published in '84, Lorde's collection of essays and speeches examine the ramifications of patriarchal oppression while challenging the violence of systemic issues like homophobia, classism, and racism. Lorde unapologetically asserts her identity and the way who she is—a Black lesbian mother warrior poet—impacts the way she is treated by others. What makes Sister Outsider such a life-altering read is Lorde's anger, wisdom, and vulnerability throughout the collection. Her words aren't fenced in, sanitized, or palatable. There's no hesitation in the way she shares her experiences. Each sentence is truth in the purest sense of the word. If you've already read Sister Outsider, make sure to gift a copy of it to a friend.
Headscarves and Hymens: Why the Middle East Needs a Sexual Revolution
Mona Eltahawy
Social justice activist and journalist Mona Eltahawy's Headscarves and Hymens: Why the Middle East Needs a Sexual Revolution doesn't just reveal the dire need for feminism in the Middle East, it reveals the dire need for feminism everywhere. With fiercely impassioned prose, Eltahawy condemns the patriarchy's detrimental impact on Middle Eastern politics, religion, and culture. She wields her pen like a warrior swinging a double edged sword, cutting through centuries of silence and misogyny to exalt the stories of women like Huda Shaarawi and Doria Shafik alongside the story of her own feminist awakening. As the Gloria E. Anzaldúa epigraph to her book suggests, Eltahawy is a truthsayer. Her words will spark revolution.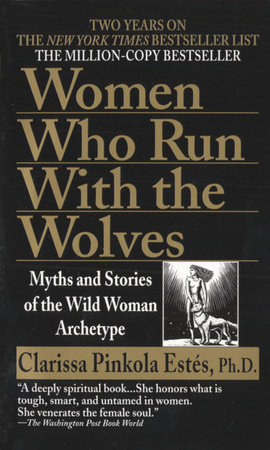 Women Who Run with the Wolves
Clarissa Pinkola Estés, PhD
To say that Clarissa Pinkola Estés' Women Who Run With the Wolves: Myths and Stories of the Wild Woman Archetype is an essential read is an understatement. This widely celebrated text is a riveting meditation on the folklore, myths, and fairy tales that reveal the intuitive power that women possess. Whether it be the role of healer or divinator, Estés' examination of the female psyche honors the Wild Woman's, and all women's, need to be free. With the discernment of a seer and the wisdom of a sage,  Estés' bestseller is a liberating and life affirming feminist tome.
Critically Sovereign: Indigenous Gender, Sexuality, and Feminist Studies
Joanne Barker
Edited by Joanne Barker, Critically Sovereign Indigenous Gender, Sexuality, and Feminist Studies unearths the impact of colonialism and Western imperialism and feminism's potential to subvert the patriarchy's detrimental treatment of Indigenous communities. Each essay uncovers the capacity of feminist ideologies to confront, deconstruct, and heal historic wounds inflicted by the aftermath of colonization. Through a collective of brilliant voices, the essays in this book grapple with the significance of gender, sexuality, and politics with searing wisdom. Critically Sovereign gives readers a reason to hope for a decolonized tomorrow.
Redefining Realness: My Path to Womanhood, Identity, Love, & So Much More
Janet Mock
The debut memoir by New York Times bestseller and award-winning activist Janet Mock recounts her journey towards adulthood and the many lessons she learned while growing up as a trans person of color. With heart wrenching honesty and unflinching courage, Mock recounts the ups and downs that go hand in hand with finding oneself and the moments that taught her how powerful owning the vulnerability of sharing your personal truth can be. She urges readers to ask themselves the same question she reflects upon in the introduction to Redefining Realness: "How do I tell my story authentically without discounting the facets and identities that make me?" Each page offers her audience the answer.
Unruly Bodies: Life Writing by Women with Disabilities
Susannah B. Mintz
In Susannah B. Mintz's groundbreaking book, the narratives of women with disabilities take center stage. Far too often overlooked within feminist discourse, Unruly Bodies looks at the lives of writers like Eli Clare, Nancy Mairs, Georgina Kleege, and May Sarton in order to reveal why it is important for the truths of all bodies to be not just celebrated, but documented on the written page. Unruly Bodies proves the importance of "texts [that] 'talk back' to dominant cultural paradigms" and the power that can be found in their ability to "work to validate unrecognized categories of identity and experience." If you consider yourself a feminist, this book should be on your shelf.