It's spring, and the East Coast is finally emerging from the deep freeze that was this extended winter. But spring also means a new quarter and a new batch of science books that are waiting to be read. It was hard to narrow it down for April, May, and June because there are a lot of great books coming out. This quarter's picks range from memoir to investigations to a hunt across the world to save rare plants from the hands of humans.
Does It Fart? The Definitive Field Guide to Animal Flatulence
DANI RABAIOTTI AND NICK CARUSO
Arrived April 3
If you've ever looked at an animal and thought to yourself, "I wonder whether those fart," then this is a book you need. This is a fully illustrated guide to which animals fart (and which don't) that is sure to delight readers of all ages. You'll be pleased to know that sea cucumbers do not, in fact, fart, but the Lomamyia latipennis species of beaded lacewing do. And theirs are a doozy: Not only do they fart, but they actually use their flatulence to stun and kill prey.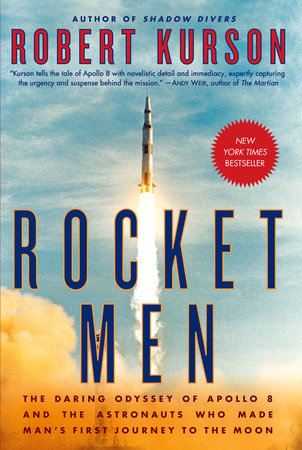 Rocket Men
ROBERT KURSON
Arrived April 3
The story of Apollo 11, the mission in which Neil Armstrong and Buzz Aldrin set foot on the Moon, is certainly an exciting tale. But it was neither our first crewed mission to our natural satellite, nor was it the riskiest mission of the Apollo program. Both of those honors go to Apollo 8, the daring flight that took three astronauts — Frank Borman, Jim Lovell, and Bill Anders — around the Moon on the just the second Apollo mission to lift off. It's an incredible story, and it's nice that it's coming back into public consciousness for a younger generation, as this year is the 50th anniversary of the incredible feat.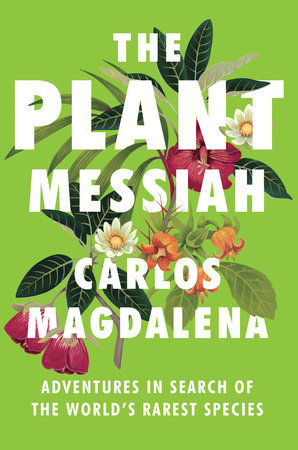 The Plant Messiah: Adventures in Search of the World's Rarest Species
CARLOS MAGDALENA
Arrived April 10
This isn't just a book about a man's search for the most unique plants; it's a tale of saving them. Carlos Magdalena travels the world to find the rarest species of plants and protects them. He works against the interests of wealthy collectors who hire people to track down rare plants for their private collections and works to save these plants from ecological destruction. It's as much a memoir of traveling to fantastical places to do daring work as it is a science book, and it sounds incredibly exciting.
The Human Instinct: How We Evolved to Have Reason, Consciousness, and Free Will
KENNETH R. MILLER
Arrived April 17
Where did our reason and free will come from? What about our human consciousness? That's what Kenneth R. Miller, a biology professor at Brown University, seeks to tackle in this book. Some theories of evolution make it seem as though these incredibly special traits are mere byproducts of evolution. But that's not Miller's take; he thinks we are special beings, not like any other in the universe. It's certainly an interesting, optimistic view, but one that's welcome in the difficult times that we live in.
Brave New Arctic: The Untold Story of the Melting North
MARK C. SERREZE
Arrived April 17
We know the Arctic is melting and that it will have consequences that scientists are just now beginning to understand (and others that we can't even predict). But how did we make this shocking discovery? That's what Mark Serreze, the Director of the National Snow and Ice Data Center, recounts in this book. Framed as a science adventure story, it tells the story of this new era of Arctic exploration, one in which the landscape is disappearing altogether.
The Rise and Fall of Dinosaurs: A New History of a Lost World
STEVE BRUSATTE
Arrived April 24
Who doesn't love dinosaurs? Given the success of the Jurassic Park franchise, it's clear that our fascination with these weird feathered reptile birds of old hasn't diminished. Now, paleontologist Stephen Brusatte presents a narrative history of these giant creatures that spans over 200 million years, telling the full story of how dinosaurs lived — and how they died. He traces their full evolution, starting at these creatures came to be, and takes the reader on a fascinating journey through scientific history.
Chasing New Horizons: Inside the Epic First Mission to Pluto
ALAN STERN AND DAVID GRINSPOON
Arrived May 1
Pluto, our friendly neighborhood dwarf planet, may have been discovered back in 1930, but it's only in the last few years we've sent a spacecraft to this distant, icy world. New Horizons arrived at the dwarf planet on July 14, 2015. It was just a quick flyby, but it taught us amazing things about Pluto in the short time it was there. Now, New Horizons is continuing its journey beyond Pluto, and this new book tells the story of how this amazing mission came to be.
Happy Brain: Where Happiness Comes From, and Why
DEAN BURNETT
Arrived May 29
It seems like a simple question: Where does happiness come from? The answer, though, is infinitely complex. What does happiness even mean? And how might a neuroscientist approach it from a science perspective? In this book, Dean Burnett explores the origins of happiness and how they affect the brain. It's certainly an interesting exploration of something so intangible, that can seem so easy yet so elusive at the same time.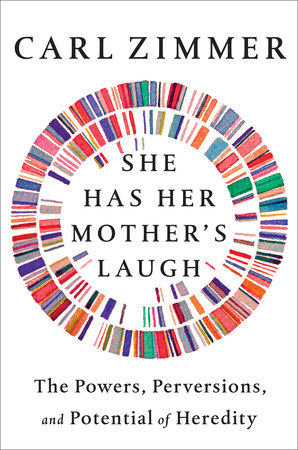 She Has Her Mother's Laugh: The Powers, Perversions, and Potential of Heredity
CARL ZIMMER
Arrived May 29
What do we pass on to our children? What did we inherit from our parents? This book tries to answer those questions and look at heredity in an entirely new way. What we take from our genes is certainly important, but New York Times columnist Carl Zimmer argues there are other things we should consider as well. He proposes a larger view of the concept of heredity, discussing the latest scientific research but also his own experiences with his two daughters.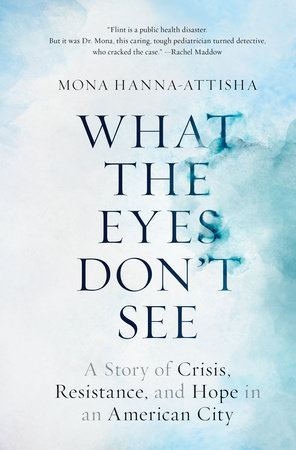 What the Eyes Don't See: A Story of Crisis, Resistance, and Hope in an American City
MONA HANNA-ATTISHA
Arriving June 19
It may seem strange that a book about the water crisis in Flint, Michigan, would make a list of science books, but if you think about it, it makes sense. So much of science can seem abstract (even when it's not), but this is a case where the science of the matter directly affects human lives. It's the story of how one doctor and her dedicated team uncovered the crisis, proving that the water in Flint had lead in it, and detailing how the government failed the people of this Michigan city.
By SWAPNA KRISHNA,