Beautiful spring weather is on the way soon (hopefully), so there's no better time to break out your sneakers and hit the ground running.
The eleven books below will help you to get motivated and get out there, regardless of whether you're a marathon junkie or just starting out. They'll guide you on your journey to fitness and shed light on the benefits of running.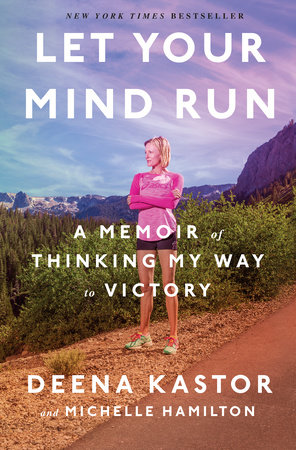 Let Your Mind Run
Deena Kastor and Michelle Hamilton
Deena Kastor was a talented runner from a young age, but her career almost ended after college, when her competitive mindset nearly destroyed her. As she verged on giving up, Deena traveled to Colorado, where legendary coach Joe Vigil had started the first professional distance-running team. It was there that she learned about the power of changing the way you think – when she changed her mind to be more encouraging, kind, and resilient, she was able to run faster than ever before, eventually causing her to earn America's first Olympic medal in the marathon in twenty years. In this book, Deena shares her amazing story, along with tips for cultivating positivity.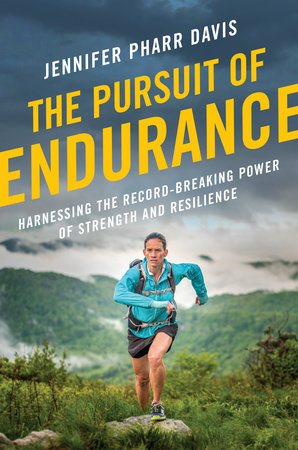 The Pursuit of Endurance
Jennifer Pharr Davis
In The Pursuit of Endurance, National Geographic Adventurer of the Year Jennifer Pharr Davis shares her secret for maximizing endurance, in fitness and in life. Jennifer holds the record for the fastest known time on the Appalachian Trail, and in this book, she chronicles her incredible accomplishments while explaining how to take your own perseverance to the next level. The Pursuit of Endurance is an empowering read for everyone, runner or not.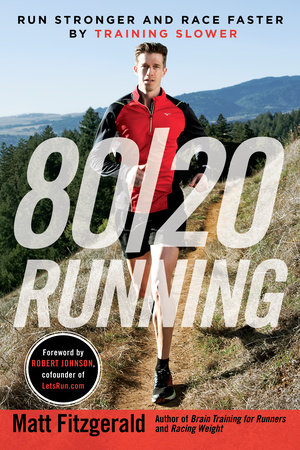 80/20 Running
Matt Fitzgerald
This hands-on guide offers insight from respected running and fitness expert Matt Fitzgerald on the 80/20 running program, in which you do 80 percent of runs at a lower intensity and just 20 percent at a higher intensity. This program is ideal for runners of all levels to improve their overall performance and stamina. With an in-depth explanation of the science and research behind the practice, 80/20 Running is an informative, life-changing book for expert runners and aspiring runners alike, with training programs for 5K, 10K, half-marathon, and marathon distances.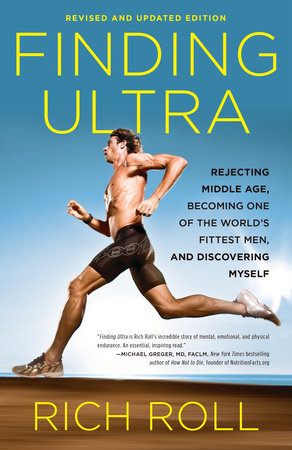 Finding Ultra
Rich Roll
On the night before his fortieth birthday, Rich Roll took a long, hard look at his life: He was fifty pounds overweight and his health was suffering because of it. He decided that he needed to make a change, immediately. Rich jumped into a new lifestyle, with a plant-based diet and daily training at its center. Rich transformed – in a matter of months – from an out of shape, sedentary man to an extremely fit endurance master. Finding Ultra documents Rich's inspirational wellness journey, and his remarkable experience with the Ultraman competition, which pits the world's fittest humans in a 320-mile ordeal of swimming, biking, and running. In the years since Finding Ultra was published, Rich has become one of the world's most recognized advocates of plant-based living. In this newly revised and updated edition, he shares the practices, tools, and techniques he uses for optimal performance, longevity, and wellness, including diet and nutrition protocols.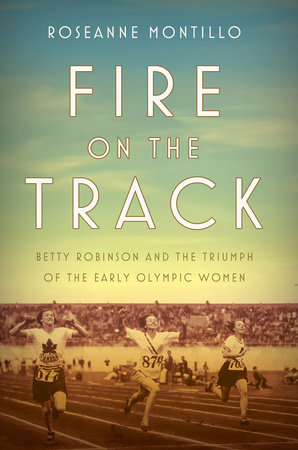 Fire on the Track
Roseanne Montillo
When Betty Robinson assumed the starting position at the 1928 Olympic Games in Amsterdam, she didn't know that she was about to become a star. Though it was only her fourth-ever organized track meet, she crossed the finish line as a gold medalist and the fastest woman in the world. But when Betty reached a high point in her life and career, everything came tumbling down. She experienced a brutal plane crash that resulted in injuries so dire that she was almost deemed dead. This book tells Betty's remarkable story of achievement, loss, and recovery, while also shedding light on the other notable women of Track and Field who made history in the sport.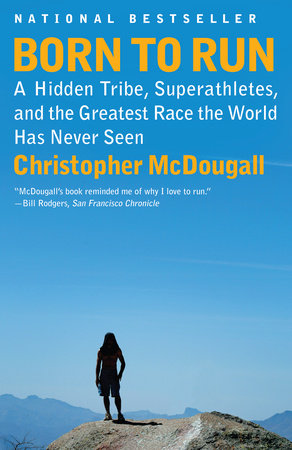 Born to Run
Christopher McDougall
In this national bestseller, award-winning journalist Christopher McDougall takes an in-depth look at how the Tarahumara Indians have honed the ability to run hundreds of miles without rest or injury; as a runner that's frequently injured, it was especially intriguing for him. Chris takes his readers on a journey across North America, where ultra-runners are pushing their bodies to the limit to achieve success, and to the Copper Canyons, where America's best ultra-runners compete against the Tarahumara tribe. McDougall's incredible story will not only inspire your body to move, but it will inspire your mind, and remind you that you were born to run.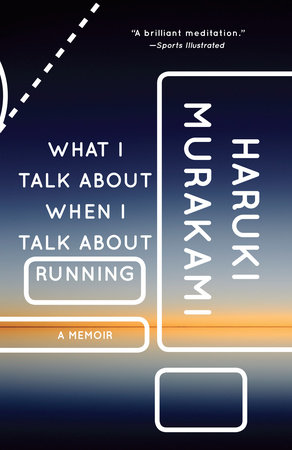 What I Talk About When I Talk About Running
Haruki Murakami
In What I Talk About When I Talk About Running, bestselling author Haruki Murakami takes a close look at how writing and running impact one another in extraordinary ways. This beautiful memoir came about while Haruki was training for a marathon – he decided he wanted to write about his experiences and capture his journey with running, including the moment when he decided to become a writer. Humorous, informative, and philosophical, this book is perfect for all types of readers, athletes and non-athletes alike.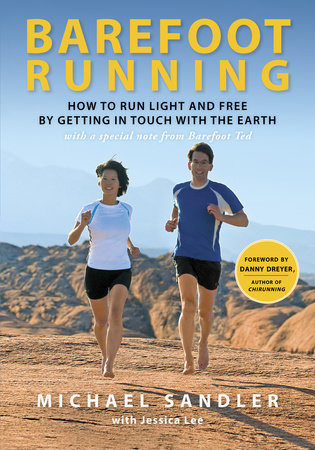 Barefoot Running
Michael Sandler with Jessica Lee
Whenever we get ready for a run, we throw on a pair of sneakers without question and head out the door. But, is that really the best practice? Barefoot Running authors Michael Sandler and Jessica Lee argue that running in shoes is high-impact, unstable, and inflexible. The result? Weakened feet, knees, and hips, which leads to common running injuries. Barefoot running is low-impact, forefoot-centric, stable, and beneficial to your body. And with this step-by-step guide, runners everywhere can learn how to overcome injuries, run faster than ever, and rediscover the pure joy of running, all without the burden of shoes.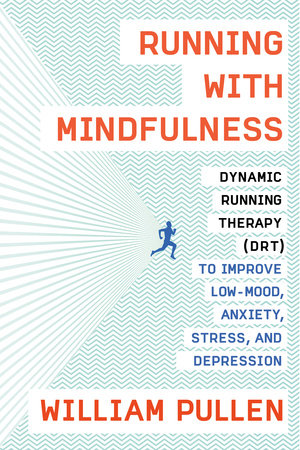 Running with Mindfulness
William Pullen
We've all heard it before: Moving your body is good for you. But why, exactly? And how can we make the most of it? In this interactive workbook, psychotherapist William Pullen teaches readers how to harness their energy using Dynamic Running Therapy (DRT) to make the most positive change in their lives. Pullen's approach to mindfulness and fitness will help to transform our outlook on running – it's a simple, therapeutic method for managing stress, trauma, anxiety, anger, depression, and other conditions.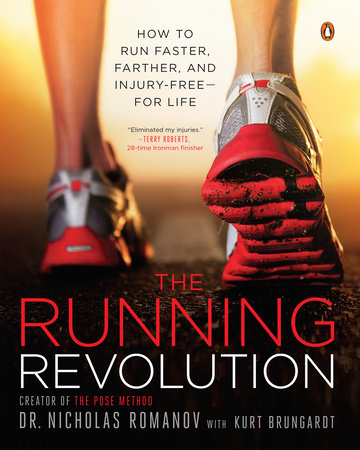 The Running Revolution
Dr. Nicholas Romanov with Kurt Brungardt
In The Running Revolution, Two-time Olympic coach Dr. Nicholas Romanov and creator of the Pose Method Kurt Brungardt join forces to bring runners an essential guide for going faster and farther. The Running Revolution provides both beginning and experienced runners with everything they need to know about running safely and efficiently. With this book, runners will learn how to improve their performance over their lifetime with a method that is safe, healthy, and foolproof.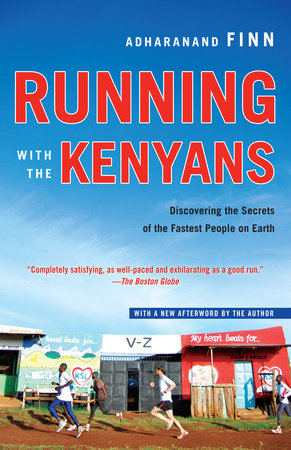 Running with the Kenyans
Adharanand Finn
Adharanand Finn uprooted his family and traveled to a small, chaotic town in the Rift Valley of Kenya to uncover the secrets of the fastest people on earth. He longed to understand these long-distance runners, and how they do what they do. Finn ran side by side with Olympic champions, young hopefuls, and barefoot schoolchildren, and met a cast of unforgettable characters. This book documents his amazing experiences, and provides a fresh look at what it means to really run.