Time is a difficult thing to get a handle on, especially for humans, who are alone in our understanding of just how little of it we're allotted. Our own lifespans are so short. There's just so much to see and do, and we only get one go-round. It hardly seems fair. But what if you could make it stop for a moment and become time's master?
Time travel is an all but impossible dream, but one that people have probably entertained throughout the history of our species — at the very least through recorded history. World literature offers us many examples of time travel as a plot device.
The Mahabharata, an epic poem that dates back to 400 BC, features the story of a character who returns to Earth after visiting the gods, only to discover that many years have passed in his absence. Similarly, in the seventh century Japanese fairy tale of Urashima Taro, a fisherman stays in a fabulous undersea kingdom for three days, and learns upon his return to his village that 300 years have passed by.
With the advent of the modern era, the ghosts and otherworldly forces of early time travel fiction have been mostly phased out, replaced in turn by the new gods of science and technology. H. G. Wells' The Time Machine not only defined this new kind of story, it also helped to create an entirely new genre: science-fiction.
No matter the means, the wish to travel in time has remained ever popular, even if we're no closer to making it a reality. Barring the sudden appearance of a souped-up DeLorean on your curb, your best bet of making a trip through time is through fiction. If you are ready to start your own journey into time travel literature, then we recommend following books.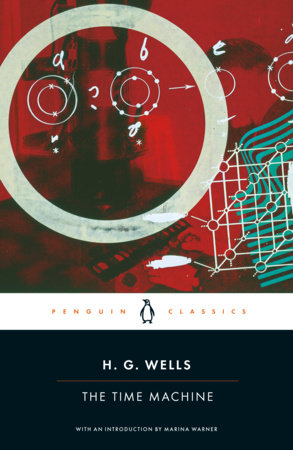 The Time Machine
H.G. WELLS
Any respectable list of time travel novels has to start with H. G. Wells' groundbreaking novel The Time Machine. Casting aside the magic and mysticism of an earlier era, Wells sends his hero hurtling back and forth across Earth's timeline by way of high technology. Wells' adventure is no less fantastic than those that came before (the goblin-like Morlocks and placid Eloi are matches for any mythic demon or angel), or moralistic (the aforementioned creatures are part of a socialist allegory), but it is far ahead of them in putting its scientist protagonist into the literal and figurative drivers seat.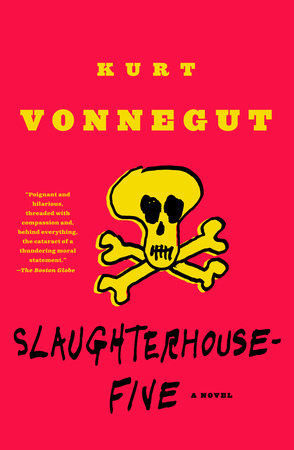 SLAUGHTERHOUSE FIVE
KURT VONNEGUT
Kurt Vonnegut's Slaughterhouse-Five is another must-read in the canon of time travel literature. This is the story of Billy Pilgrim, an American soldier in World War II who becomes "unstuck in time". Vonnegut's novel follows Pilgrim's seemingly random journey forward and backwards through the events of his own life, which includes meetings with aliens and experiencing the firebombing of Dresden as a prisoner of war. Slaughterhouse-Five is considered one of Vonnegut's most autobiographical novels, as he, like Pilgrim, also survived the firebombing of Dresden as a POW.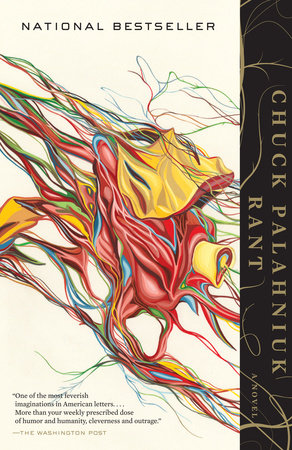 Rant
CHUCK PALAHNIUK
Chuck Palahniuk's Rant is the story of a small-town troublemaker turned into a (literally) rabid time-traveling murderer and cult figure. Featuring super-secret nighttime demolition derbies, characters whose family are more like family poles, and time travel paradoxes that make stepping on a butterfly seem tame, Rant is as disgusting and hilarious as you would expect. There was a movie in the works, but it seems to have slipped into Development Hell. Or maybe that's just in our own timeline?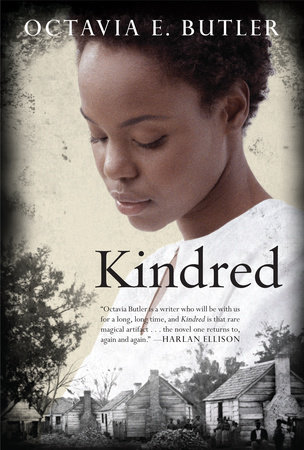 Kindred
OCTAVIA E. BUTLER
Octavia Butler's Kindred takes time travel fiction into one of America's darkest historical episodes: slavery. In this groundbreaking work, an African American woman is suddenly and inexplicably sent backwards in time, coming face to face with a future slaveowner who has an unexpected connection to her own family. Kindred is an unflinching look at the horrors of slavery, and the ways that they still impact the present day.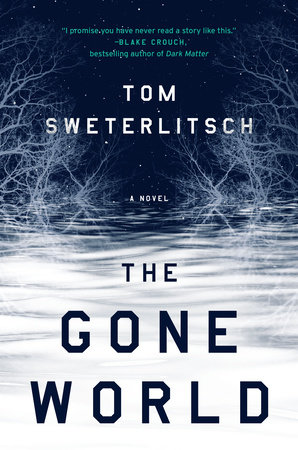 The Gone World
TOM SWETERLITSCH
A government agent tasked to investigate the slaughter of a Navy SEAL's family learns that it, and other acts of horrific violence, may be connected to a secret time travel program tasked with preventing the end of the world. As a veteran of the program, the agent knows the tolls it take on participants — she's suffered dearly in the line of service, too — but will that be enough to stop the bloodshed?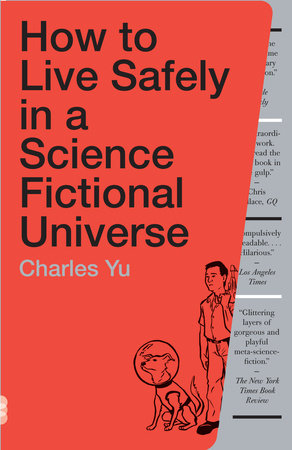 How to Live Safely in a Science Fictional Universe
CHARLES YU
Ready to get meta? In How to Live Safely in a Science Fictional Universe, author Charles Yu introduces us to Charles Yu: a customer service tech who repairs time machines in a minor alternate universe under contract to Time Warner Time. In between service calls, Yu and his dog (which may or may not exist) search for his father, lost somewhere in a pocket dimension of his own. Maybe one in a book …
The Time Traveler's Almanac
ANN VANDERMEER AND JEFF VANDERMEER
Still don't know where to start? Pick up Ann and Jeff VanderMeer's The Time Traveler's Almanac, a comprehensive anthology of time-hopping fiction. inside, you'll find work from Ursula K. Le Guin, Ray Bradbury, and many others. As they've amply demonstrated across several great anthologies, the VanderMeers know their way around speculative fiction like few do, and are the perfect guides for your journey into the genre.