Will you be taking a vacation this summer? No? Well, we've got the next best thing. Enjoy these ten traveler's tales of magic, terror, and adventure.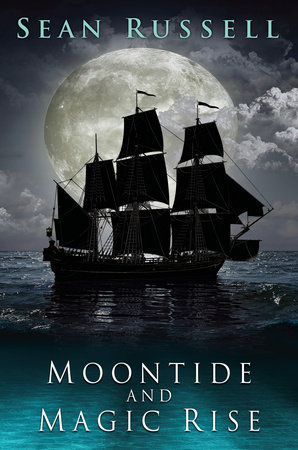 Moontide and Magic Rise
SEAN RUSSELL
Magic is very nearly a thing of the past, and what is left of it is being rapidly replaced by science. Tristram Flattery is a naturalist, a practitioner of this new and modern discipline. When the ailing king summons Flattery to his court to nurse a dying plant to health — a plant with what appears to be magical properties — Flattery sets out on a grand voyage of discovery: one that will usher him into a conflict that will determine the course of civilization.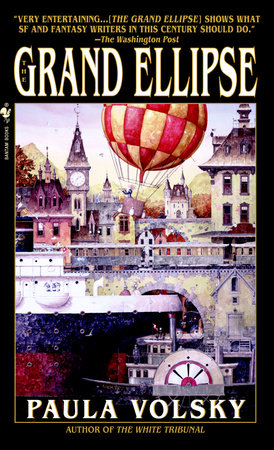 The Grand Ellipse
PAULA VOLSKY
The republic of Vonahr is locked into a bitter battle to the death with a fanatical invading army, and their only hope of survival lies with Sentient Fire: a fire that follows the commands of its wielder. Unfortunately, the invention is in the hands of the king of Low Hetz: an eccentric leader intent on keeping his nation out of the conflict. Desperate, Vonahr sends an agent to change his mind. First she'll have to gain an audience with him, though, and the only way to do that will be to win the Grand Ellipse: a grand journey that will test her strength, endurance, and ability to think on her feet.
HOMER
The story of a warrior's long journey home, The Odyssey is the world's greatest tale of travel and adventure. Follow Odysseus as he bests witches, gods, and magical monsters alike on an epic quest to find his way home and into the arms of the wife he left behind.
CORMAC MCCARTHY
The Earth is dying, burned to cinders and plunged into perpetual winter by an unknown catastrophic event. With nothing but a pistol and a little food, a father and son set out on a journey to the coast. Cannibals and thieves, choking ash, and aching cold stand in their way, but the light of civilization must be maintained.
ITALO CALVINO
Marco Polo regales the Mongol emperor Kublai Khan with the tale of his travels to the great cities of the Khan's empire. These are more than simple urban centers, though: The cities of Polo's stories are tied inextricably to life's greatest mysteries: death, desire, memory, and more.
MARIE BRENNAN
Isabella, Lady Trent, the world's preeminent dragon scholar, set out on an epic journey to the mountains of Vystrana to learn all she could about these magnificent creatures. This is her journal. Follow Isabella as she risks life and limb on a journey into dangerous dragon territory.
GENE WOLFE
A visit to a small Eastern European country turns into an absurdist nightmare for an American travel writer named Grafton. His passport confiscated, Grafton becomes a prisoner of bureaucratic, corrupt, and possibly supernatural forces. Is Grafton simply an innocent victim of a Kafkaesque conspiracy, or is there a very good reason for his detainment?
NICK MAMATAS
Jack Kerouac is at the very tail-end of his career, washed-up and drunk in Big Sur when he learns that the city of R'lyeh is rising from the sea, and with it the ancient god Cthulhu. Shaken, Kerouac and his crew of writers and poets set out on a cross-country trip to stave off the Old Ones and save humanity — at least for a little while.
LARRY NIVEN AND JERRY POURNELLE
Newly deceased science fiction author Allen Carpentier has been sentenced to Hell, but he's determined not to stay there. With the help of a mysterious guide named Bennie, Carpentier sets out on a journey into the underworld to meet Satan himself. Along the way, they'll meet some of history's greatest sinners and witness the tortures devised for them. If he's lucky, Carpentier won't join their ranks.
NEIL GAIMAN
A newly released con named Shadow accepts a job with a mysterious trickster named Mr. Wednesday. Now his bodyguard and driver, Shadow learns that a war is underway between the old gods of myth and the new ones of the modern era.