If you're trying to understand why our culture is the way it is, or how we got to be this way, look no further. The nine books below will allow you to take a deep dive into our past, our present, and our potential future to learn more about how our culture developed and evolved, and where we're headed from here.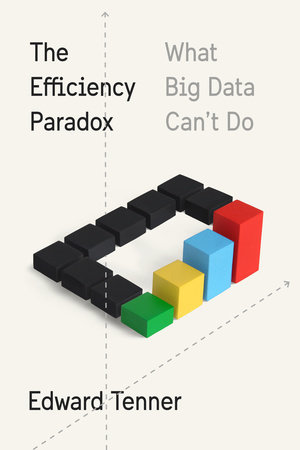 The Efficiency Paradox
Edward Tenner
Our culture today can't get enough of efficiency – it's everywhere we turn. From algorithms to multitasking, the sharing economy, and life hacks, we are always looking for ways to maximize our productivity in less time, in both our professional and personal lives. But is this the right path for our future? The Efficiency Paradox questions our ingrained assumptions about efficiency and offers us new ways to learn from the random and unexpected.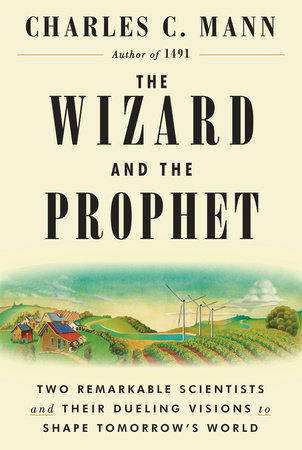 The Wizard and the Prophet
Charles C. Mann
From the bestselling, award-winning author of 1491 and 1493, The Wizard and the Prophet is a clever portrait of two lesser-known twentieth-century scientists, Norman Borlaug and William Vogt, whose opposing views shaped our understanding of the world. In forty years, Earth's population will reach ten billion. Borlaug and Vogt had different solutions to this problem – Charles C. Mann describes them here, and provides an insightful analysis on how we can continue to thrive on an increasingly crowded Earth.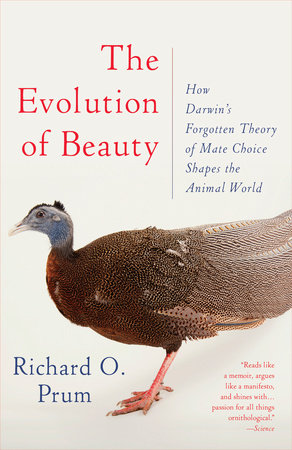 The Evolution of Beauty
Richard O. Prum
Named a best book of the year by The New York Times Book Review, the Smithsonian, and the Wall Street Journal, The Evolution of Beauty is a stunning re-imagining of Darwin's theory of Evolution. Yale University ornithologist Richard Prum makes the argument that adaptation by natural selection is not the only factor that plays a role in what we see in nature. Richard makes the case for the theory of sexual selection, stating that it is a driving force behind evolutionary change and the reason we are the way we are today.
The Strange Order of Things
Antonio Damasio
In The Strange Order of Things, Antonio Damasio takes a look at homeostasis – the condition of equilibrium that regulates human physiology – to prove that we descend biologically, psychologically, and even socially from a long lineage that begins with single living cells and other primitive life-forms. The Strange Order of Things gives us a new way of comprehending the world and our place in it.
Enlightenment Now
Steven Pinker
This instant New York Times bestseller is a fascinating read that assesses the human condition today. Steven Pinker, a professor of psychology at Harvard University, takes a step back from the popular notion that the world is doomed to show that life, health, prosperity, safety, peace, knowledge, and happiness are actually on the rise. Pinker argues that by using the Enlightenment ideals of reason and science, we can further enhance our culture, and humanity as a whole.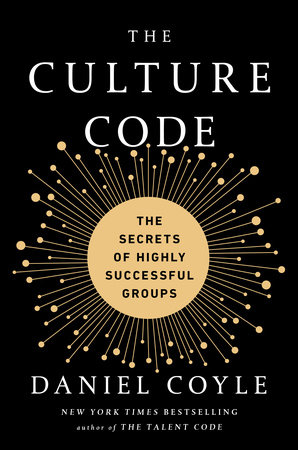 The Culture Code
Daniel Coyle
How do you build a great culture? What sustains it? In The Culture Code, Daniel Coyle attempts to answer these questions by examining some of the world's most successful organizations, including the U.S. Navy's SEAL Team Six, IDEO, and the San Antonio Spurs. Daniel curates a culture-building process by identifying the three key skills that are necessary for cohesion and cooperation. This book is essential for anyone looking to learn the principles of cultural chemistry to create teams of people that can accomplish amazing things together.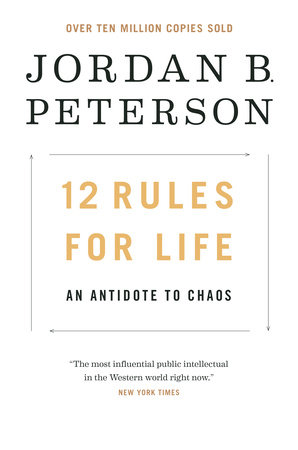 12 Rules for Life
Jordan B. Peterson
In this book, renowned psychologist Jordan B. Peterson combines the tested truths of ancient tradition with cutting-edge scientific research to answer the question: What does everyone in the modern world need to know? Jordan discusses discipline, freedom, adventure and responsibility with humor and wit, breaking down the wisdom of the world into 12 practical and profound rules. Readers will experience a transformation of mind and spirit with each turn of the page.
Win Bigly
Scott Adams
Scott Adams, the creator of Dilbert, takes a look at the persuasion strategies Donald Trump used during the recent election, and reveals how to use these methods in your own life to win against all odds. Win Bigly isn't about Trump being good or evil, or right or wrong- it's about the power of persuasion in any setting, especially when the audience responds to emotion, not reason.
Searching for Stars on an Island in Maine
Alan Lightman
Alan Lightman, acclaimed author of Einstein's Dreams and theoretical physicist, has always seen the world scientifically. He found comfort in the logic and materiality of a universe governed by a small number of disembodied forces and laws. But one summer night, he felt connected to something larger than himself – something that couldn't be explained. This sparked Alan's desire to look further into the human desire for truth and meaning, and the role that religion and science play in that quest.