To be a woman is to be a history maker. Although countless names and stories have been omitted, under-celebrated, or redacted from the official record due to the patriarchy's dominance, the contributions that women have made to the world are impossible to overlook. From the persistence of Ida B. Wells and Ona Judge to the bravery of Harriet Muse and Harriet Jacobs and the intellectual prowess of Brittney C. Cooper and Isabel Wilkerson, history is filled with the accounts of women whose vision and rejection of convention serve as a timeless reminder of how radical living life on your own terms can be.
Take the time to celebrate the history of women whose names you don't already know. Take the time to honor their truths.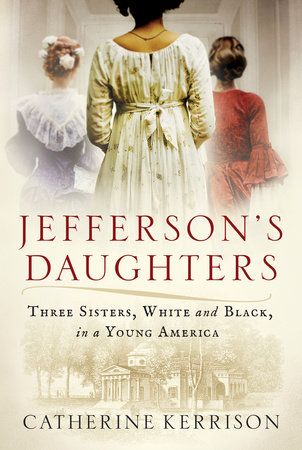 Jefferson's Daughters
Catherine Kerrison
Through Catherine Kerrison's earnest exploration of the lives of Thomas Jefferson's three daughters—Harriet Hemings and Martha and Maria Jefferson—readers are given an immersive look at the way race, class, and gender shaped colonial womanhood. Comprised of previously unseen correspondence between the Jefferson sisters, vivid illustrations, and captivating anecdotes informed by extensive archival research, Jefferson's Daughters captures the complexity of one our nation's most controversial figures and the family that called him father. With each page, Kerrison excavates Harriet, Martha, and Maria from the margins of history with tangible empathy and urgency. An illuminating title for any reader, Jefferson's Daughters is a celebration of American womanhood.
Truevine
Beth Macy
Beth Macy's Truevine unveils the often overlooked and unbelievable tale of the Muse brothers. Born on the edge of the 19th century to sharecropper parents in Virginia, George and Willie Muse were kidnapped as children by a sideshow runner who lured the boys away from their home with the promise of candy. Billed in circuses and showcases across America and overseas as "Ambassadors from Mars," "cannibals," and "freaks," the Muse brothers, who were African American albinos quickly became celebrities in the eyes the public. Macy's profoundly moving investigation of the Muse brother's kidnapping and their mother Harriet Muse's relentless struggle to get them back shines a spotlight on an underexplored chapter in American history. A story about family, race, and reclamation, Truevine is a stunning example of why freedom and love is worth fighting for.
Never Caught
Erica Armstrong Dunbar
National Book Award finalist Erica Armstrong Dunbar resurrects the captivating story of Ona Judge in the pages ofNever Caught. From beginning to end, Dunbar's prose sheds unflinching light on America's first president and how his unrelenting pursuit of Judge and refusal to follow the laws of his own nation led to an obsessive manhunt. Never Caught is a revealing portrayal of Washington and a stunning depiction of Judge's resilience. A page-turner in the truest sense, Dunbar's award-winning account dispels the myth of Washington's morality, exposes the corrupt origins of the American patriarchy, and exalts the ingenious strength of Black womanhood.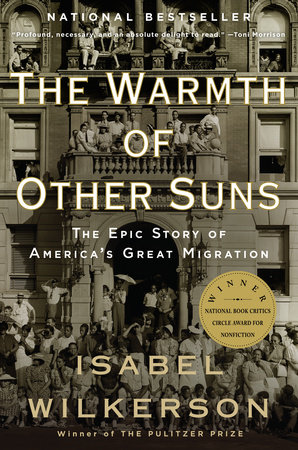 The Warmth of Other Suns
Isabel Wilkerson
With heart and dignity, Pulitzer Prize winner Isabel Wilkerson uplifts the pioneering spirit and legacy of Black Americans whose desire for true freedom sparked the Great Migration. Enriched by extensive research and a marrow-deep sense of empathy, Wilkerson's widely celebrated title pays homage to those whose search for a better life could not be stopped by the scars of segregation, the weight of racism, or even the onslaught of redlining. Far too often highlighted solely by a handful of paragraphs in the history textbooks of American schools or reduced to an anecdote during Black History Month, the full scope of the Great Migration rightfully takes center stage in Wilkerson's necessary and inspiring masterpiece.
Beyond Respectability
Brittney C. Cooper
In Beyond Respectability: The Intellectual Thought of Race Women, Brittney C. Cooper writes, "In order to take… Black women seriously as intellectuals we must be willing to trust them. By trust I don't mean always agree. I mean acknowledge, appreciate, struggle with, disagree with, sit with, and question. I mean take Black women seriously." Throughout the pages of her book, Cooper celebrates Black women thinkers, educators, activists, and innovators whose contributions have remained relatively unsung—within and outside of the Black community—in comparison to the accomplishments of their male counterparts. Beyond Respectability is an invigorating testament to the pivotal legacies of changemakers like Pauli Murray, Anna Julia Cooper, and Mary Church Terrell and why the intellectual work of Black women cannot and will not be forgotten.
Too Heavy a Load
Deborah Gray White
Although originally published in the late '90s, Deborah White Gray's Too Heavy a Load: Black Women in Defense of Themselves, 1894-1994 remains unarguably timely. Tracing a century worth of trials and triumphs through the biographies of trailblazers from Ida B. Wells to Anita Hill, Gray maps the way solidarity and community building among Black women challenged the sexism and racism of synonymous with American culture. An informative and invigorating read, Too Heavy a Load is a refreshing chronicle of perseverance, the transformative power of sisterhood, and the limitlessness of communal vision. A quintessential title for feminists and historians alike, Gray's well-researched and heartfelt book is one to be read with vigor and revisited often.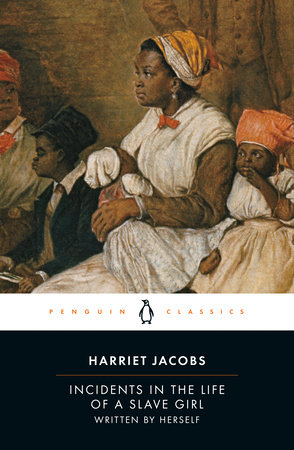 Incidents in the Life of a Slave Girl
Harriet Jacobs
Penned during the 1850s, Incidents in the Life of a Slave Girlby Harriet Jacobs is one of the earliest autobiographical accounts of American slavery. Published after her death in 1861 under the pseudonym Linda Brent, Jacobs' heart wrenching yet crucial narrative gives readers an eye-opening portrait of her life on a plantation in North Carolina, the inhumane brutality of her owner, and the way motherhood inspired her to seek freedom for herself and her family. One of America's first Black feminist texts, Incidents in the Life of a Slave Girl is an invaluable addition to the literary canon.
Belle
Paula Byrne
Paula Byrne's fascinating biography examines the life of Dido Elizabeth Belle, the biracial daughter of Sir John Lindsay and an enslaved African woman. Best known as she's depicted in a double portrait with her cousin Lady Elizabeth Murray, Belle was educated and raised by her great uncle William Murray who served as Britain's Lord Chief Justice. Murray, who served as Belle's surrogate father, was instrumental in multiple judicial rulings during the 1770s that ultimately led to the end of slavery in England. Through Byrne's enlightening prose and thorough research, Belle and her family's story reveals how revolutionary it is to be a Black woman during a turning point in history.