Movie: Mary Queen of Scots
When it comes out: December 7
What the book is about: She was crowned Queen of Scotland at nine months of age, and Queen of France at sixteen years; at eighteen she ascended the throne that was her birthright and began ruling one of the most fractious courts in Europe, riven by religious conflict and personal lust for power. She rode out at the head of an army in both victory and defeat; saw her second husband assassinated, and married his murderer. At twenty-five she entered captivity at the hands of her rival queen, from which only death would release her.
Movie: Mowgli: Legend of the Jungle
When it comes out: December 7
What the book is about: The collected stories of Mowgli, the fabled wild boy who was raised by wolves, taught by a panther, befriended by a bear and had many great adventures in and around the jungles of India.
Movie: Schindler's List: Remastered
When it comes out: December 7
What the book is about: In the shadow of Auschwitz, a flamboyant German industrialist grew into a living legend to the Jews of Cracow. He was a womanizer, a heavy drinker, and a bon viveur, but to them he became a savior. This is the extraordinary story of Oskar Schindler, who risked his life to protect Jews in Nazi-occupied Poland and who was transformed by the war into a man with a mission, a compassionate angel of mercy.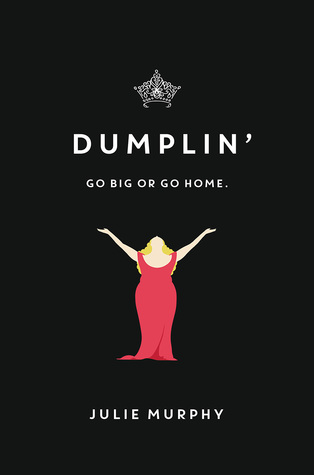 Movie: Dumplin'
When it comes out: December 7
What the book is about: Self-proclaimed fat girl Willowdean Dickson (dubbed "Dumplin'" by her former beauty queen mom) has always been at home in her own skin. With her all-American beauty best friend, Ellen, by her side, things have always worked…until Will takes a job at Harpy's, the local fast-food joint. There she meets Private School Bo, a hot former jock. Will isn't surprised to find herself attracted to Bo. But she is surprised when he seems to like her back. Instead of finding new heights of self-assurance in her relationship with Bo, Will starts to doubt herself. So she sets out to take back her confidence by doing the most horrifying thing she can imagine: entering the Miss Clover City beauty pageant—along with several other unlikely candidates—to show the world that she deserves to be up there as much as any twiggy girl does. Along the way, she'll shock the hell out of Clover City—and maybe herself most of all.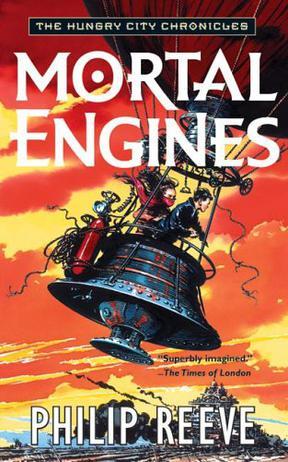 Movie: Mortal Engines
When it comes out: December 14
What the book is about: "It was a dark, blustery afternoon in spring, and the city of London was chasing a small mining town across the dried-out bed of the old North Sea."
Welcome to a post-apocalyptic world where communities exist only as crews of giant, predatory vehicle-cities, criss-crossing the decimated landscapes of Earth.
Movie: The Mule
When it comes out: December 14
What the book is about: A 90-year-old horticulturist and WWII veteran is caught transporting $3 million worth of cocaine through Michigan for a Mexican drug cartel.
Movie: Mary Poppins Returns
When it comes out: December 19
What the book is about: Pulled down from the clouds at the end of a kite string, Mary Poppins is back. In Mary's care, the Banks children meet the King of the Castle and the Dirty Rascal, visit the upside-down world of Mr. Turvy and his bride, Miss Topsy, and spend a breathless afternoon above the park, dangling from a clutch of balloons.
Bird Box by Josh Malerman

Movie: Bird Box
When it comes out: December 21
What the book is about: Something is out there, something terrifying that must not be seen. One glimpse of it, and a person is driven to deadly violence. No one knows what it is or where it came from. Five years after it began, a handful of scattered survivors remains, including Malorie and her two young children. Living in an abandoned house near the river, she has dreamed of fleeing to a place where they might be safe. Now that the boy and girl are four, it's time to go, but the journey ahead will be terrifying: twenty miles downriver in a rowboat–blindfolded–with nothing to rely on but her wits and the children's trained ears. One wrong choice and they will die. Something is following them all the while, but is it man, animal, or monster?
Movie: Holmes & Watson
When it comes out: December 25
What the book is about: "It is an old maxim of mine that when you have excluded the impossible, whatever remains, however improbable, must be the truth."
Sherlock Holmes, scourge of criminals everywhere, whether they be lurking in London's foggy backstreets or plotting behind the walls of an idyllic country mansion, and his faithful colleague Dr Watson solve twelve breathtaking and perplexing mysteries.